5 Best Vegan Restaurants in Tulum
Tulum could quite well be the unofficial vegan capital of Mexico. The quaint streets of this beach town host a plethora of plant-based taco stands, restaurants, cafes and vegan conscious stores. Tulum is so pro-vegan and vegetarian, that it's rare to find a meat-eating restaurant that doesn't have at least two vegan options on the menu. Since there are so many delicious vegan restaurants to choose from, we have narrowed it down to our 5 best vegan restaurants in Tulum.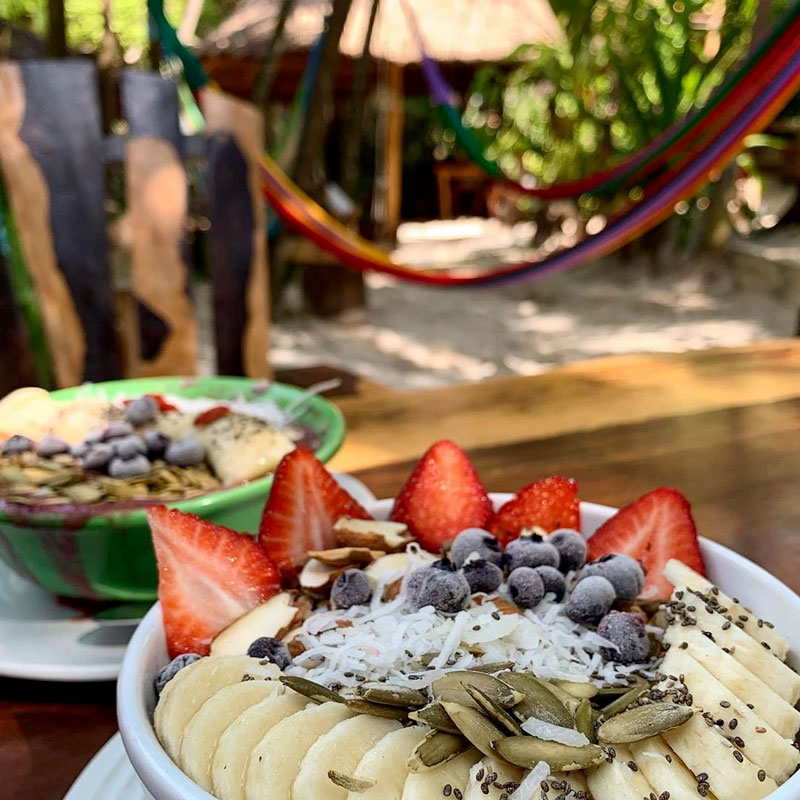 1. Raw Love
Price: $$$
If you're looking for the ultimate vegan restaurant experience in Tulum, Raw Love may just be it. This spot is one of the most Instagrammed vegan restaurants in town and is home to the famous "Ten a la Luz" structure by Daniel Popper. You can expect creative superfood dishes such as their raw dark chocolate and honey zucchini pasta, tossed in a creamy garlic sauce. Thanks to its "Influencer status", Raw Love is a little on the expensive side, but all the dishes are raw, vegan, made fresh daily and delicious! Tip: Although the famous Raw Love is located in the hotel zone of Tulum, If you're looking for a more relaxed experience, they also have a secondary location in the town centre.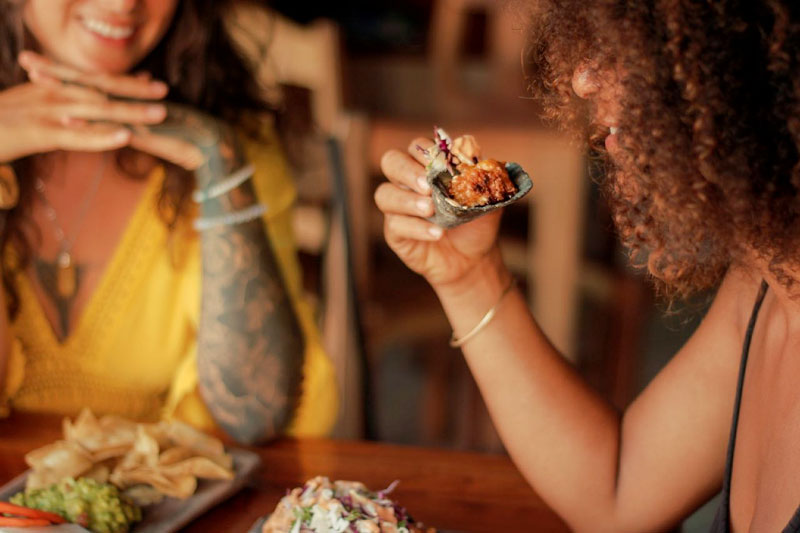 2. La Hoja Verde
Price: $$
You can't miss the cute palapa covered restaurant that is La Hoja Verde when making your way through the centre of Tulum. This spacious vegan restaurant serves wonderful plant-based creations all day long. For breakfast, you can expect freshly made smoothies and banana pancakes ladened with seasonal fruit. Then, for dinner, you have to try their famous soy tacos and juicy mushroom burger.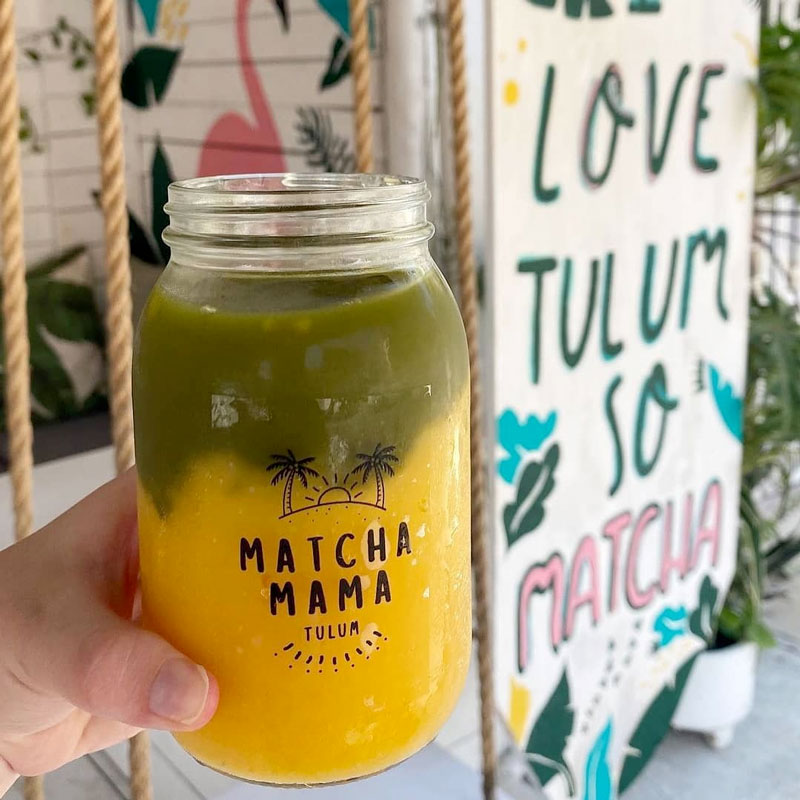 3. Matcha Mama
Price: $$
Would any Tulum eatery guide be complete without mentioning a smoothie bowl restaurant? Matcha Mama serves up some of the most creative and flavourful vegan smoothie bowls in town. You can order from their vast menu and enjoy your dishes while swinging on a chair-swing in their extremely Instagrammable cafe. If you're looking for a fresh and fruity vegan restaurant in Tulum, this is the place for you.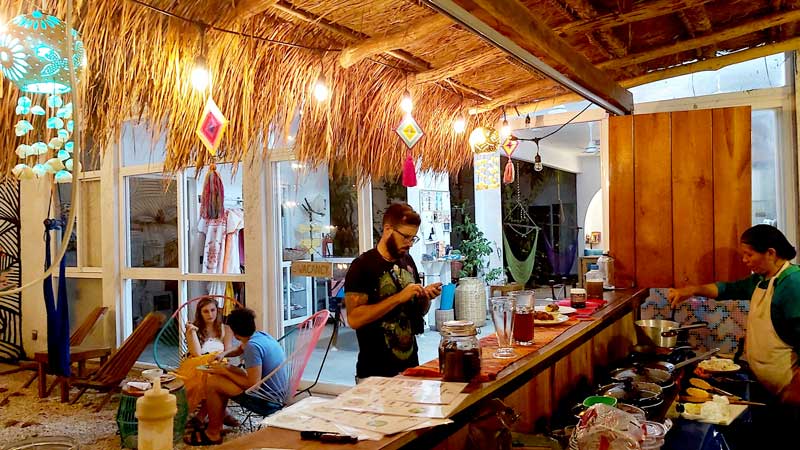 4. Aguacate Limon
Price: $
The owner of Aguacate Limon is a dedicated vegan himself, so you can trust that his dishes are nothing short of amazing. Aside from being one of the most budget-friendly vegan restaurants in Tulum, Aguacate Limon is famous for its crispy oyster mushroom burgers (some even say that they taste just like KFC!). On the menu, you can also find plant-based tacos and their own artisanal gelato.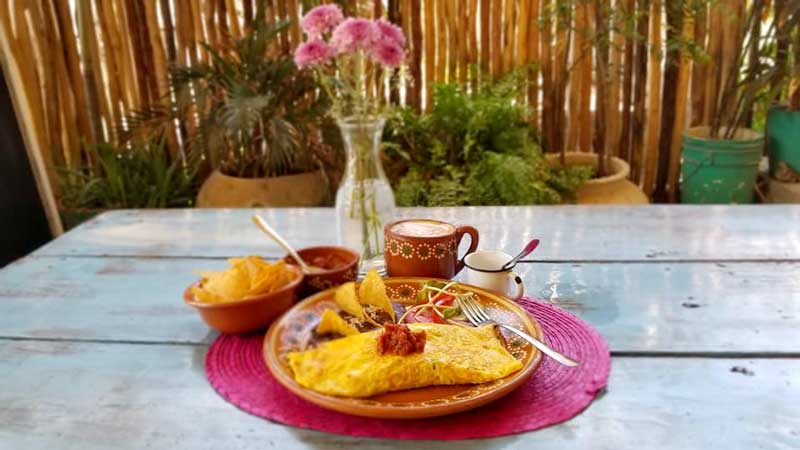 5. El Vegetariano, Mar y Tierra
Price: $$
Hidden away from the hustle and bustle of Tulum's main streets, El Vegetariano, Mar y Tierra is the perfect spot for relaxed vegan dining. They focus on the Mexican classics but make them vegan and vegetarian friendly. You can enjoy vegan quesadillas, enchiladas and tacos, and they have a few international dishes too. One thing you must try is their mushroom-based "Champiburger," it's served with a smoky chipotle sauce and is their signature dish.

If you're looking to purchase land or invest in real estate in Tulum, our friendly staff at The Agency RM are here to help. Don't hesitate to contact us with any enquiries or questions you may have.