The 5 Most Beautiful Hotels in Tulum You've Never Seen
Tulum is famous for its beautiful and unusual architecture, sustainable way of life and boho-chic vibes. So, it's no wonder that there are countless stunning hotels throughout this beach town. From high-end ocean view suites on the beach to boutique villas nestles in the Mayan jungle, these are the 5 most beautiful hotels in Tulum you may not have heard of.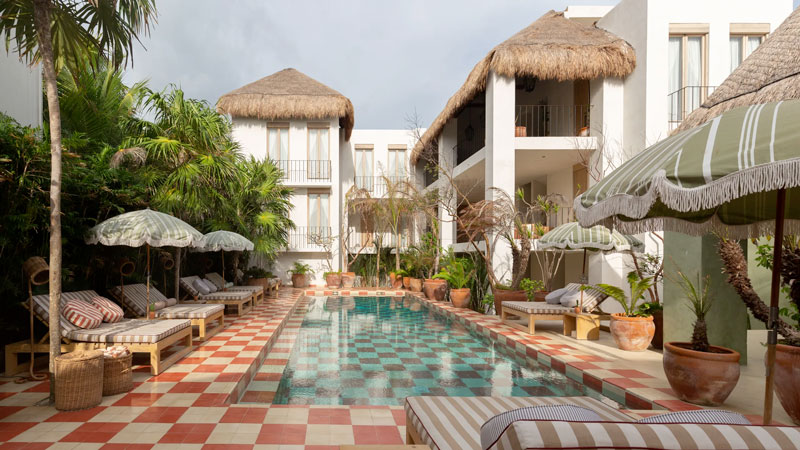 Hotel Panamera
The stunning Hotel Panamera looks like it has just popped off the page of a luxury Italian magazine. From the show-stopping terracotta and cream checkered pool to the striped duo sunbeds and tasselled umbrellas, staying at Hotel Panamera is like a European dream. Inside, however, the perfectly polished floors, minimalist furnishings and long white corridors are clearly inspired by traditional Caribbean estates. This blend of design and culture is pure perfection, making this three-story ocean front hotel one of the most beautiful in Tulum.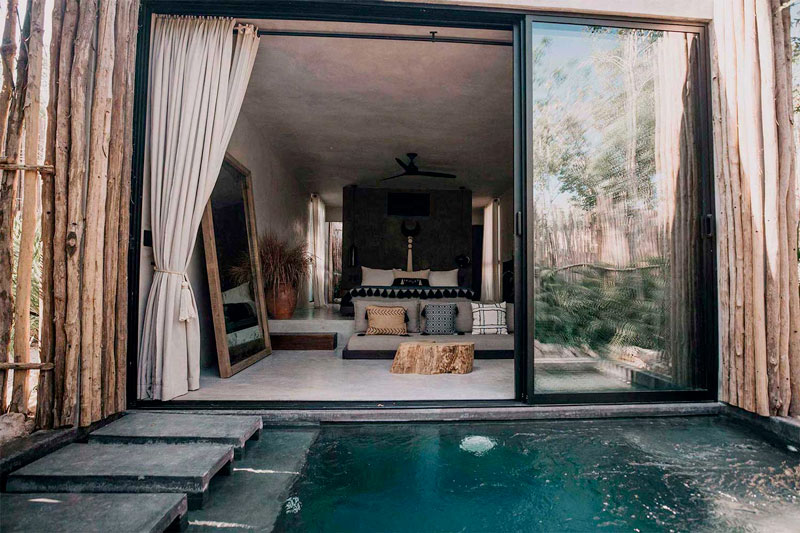 Hotel Bardo
Thus stunning contemporary hotel is nestled in the lush Mayan jungle on the outskirts of Tulum's town centre. The black stone pool, boho-chic dining area and stand-alone villas make this a truly unusual and luxury experience in Tulum. Each one of the loft-style villas comes complete with a private plunge pool, outdoor garden, locally made hammock and meticulously planned interior design. Hotel Bardo is an adults-only hotel that's fully planned around wellness. They host regular rituals such as healing sound ceremonies, intention-setting festivities and restorative yoga.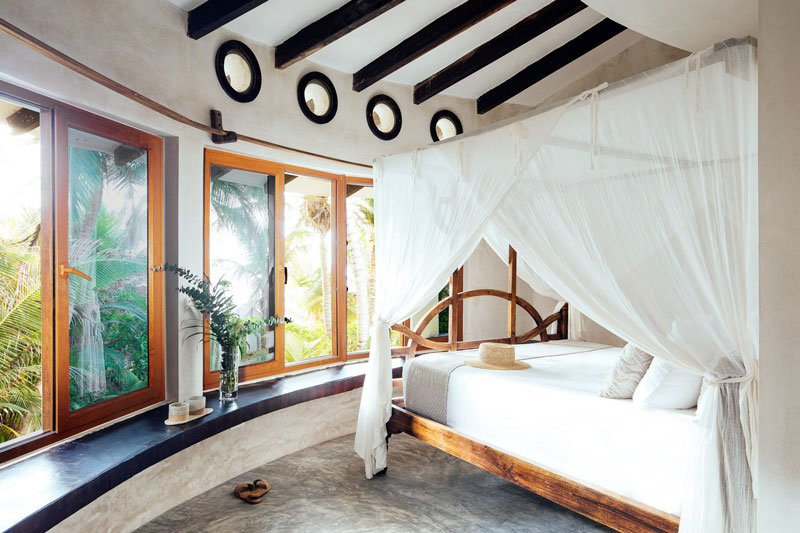 Olas Tulum
This intimate and tucked-away beach hotel is a quiet paradise. Located on the border of the famous Sian Ka'an Biosphere Reserve, Olas Tulum is a collection of eight serene suites. Their main focus is connection and wellbeing, that's why the delightfully secluded Olas Tulum serves only organic meals served at a communal table, to evoke real conversations and connections. If you're looking for a hotel in Tulum where you can disconnect from your busy life and reconnect with yourself and nature, Olas Tulum is the perfect place.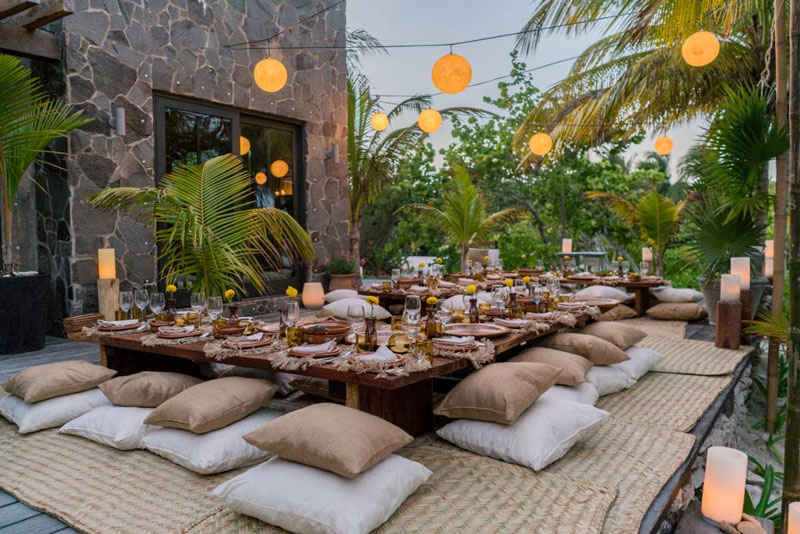 Casa Maya Kaan
Casa Maya Kaan is set within the Sian Ka'an Biosphere Reserve on an impressive 10-acre stretch of white sand beach. This beautiful hotel in Tulum is truly a secluded paradise. You can choose between the main house, with its four luxury suites, or one of nine impressive outdoor globe tents for your stay. Whichever room you choose, you can take advantage of the world-class spa services, exciting excursions and bespoke organic dining experience.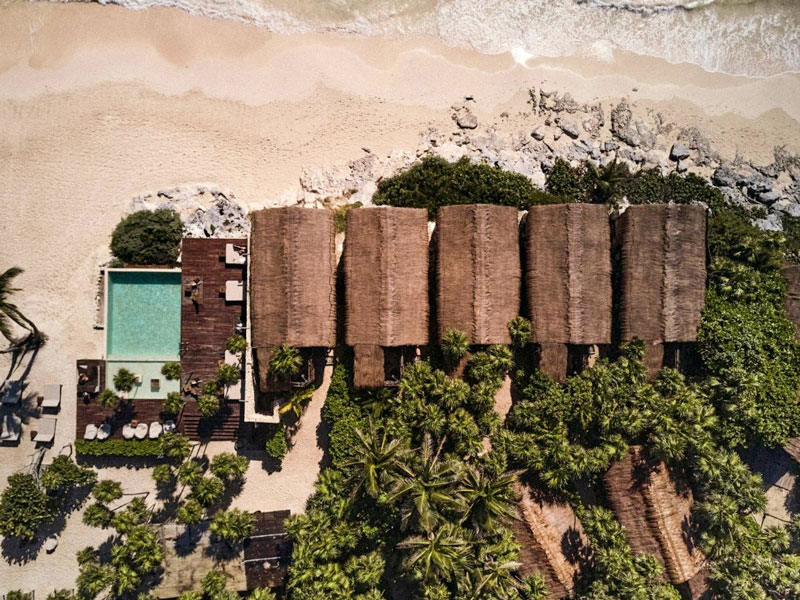 Habitas Tulum
From the moment you arrive at Habitas Tulum, a unique and amazing experience begins. After walking behind the protective stone façade, you will be greeted with a copal cleansing ceremony before making your way through the impressive complex. Your first stop will be the hotel's famous sprawling lounge, with its low-slung seating, floor pillows and a spattering of rugs. The lounge opens out onto a breathtaking view over the glittering pool, out onto the Caribbean ocean. The safari-esque suites are low-impact and eco-friendly, which blend perfectly with the Tulum landscape.


If you're looking to get involved in the rental or vacation market in Tulum, we can help. At The Agency RM, we specialise in the Riviera Maya real estate market, so don't hesitate to contact us with any questions you may have.