Americans choosing the Riviera Maya for second home due to great purchasing power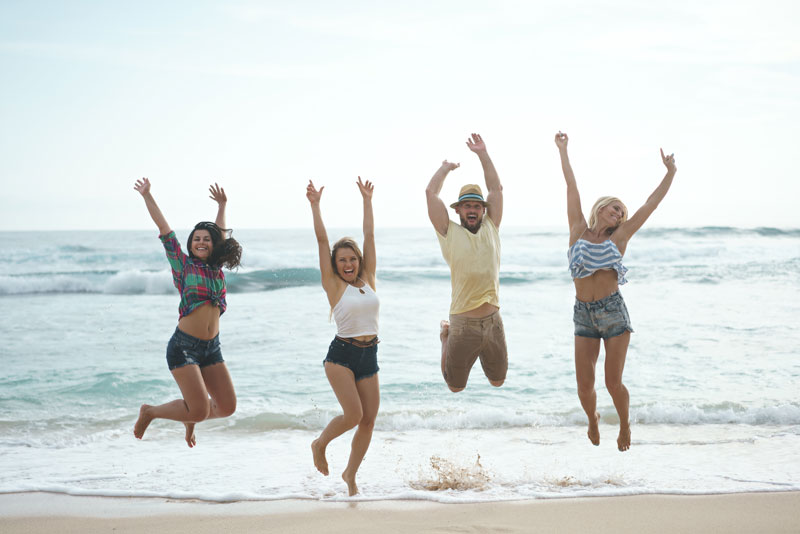 Since the pandemic, the number of condos, houses and apartments purchased in the Riviera Maya by foreigners has skyrocketed. So called 'digital nomads' are leading the real estate race, snapping up condos in the centers of Cancun, Tulum and Playa del Carmen, while retirees are families and purchasing larger homes in the suburbs of Puerto Aventuras, Playa del Carmen, Puerto Morelos and Akumal. The lower purchasing prices, fantastic short term flexible financing options and greater purchasing power is making the Riviera Maya the top choice for Americans picking their second or third vacation home.

According to figures presented by Sotheby's International Realty, 40% of luxury real estate in the Riviera Maya has been bought up by foreigners, many people from North America. This number is set to increase in 2024 to a whopping 60% if trends continue to go the way they have been according to Karim Goudiaby, CEO of the Neximo real estate company. Karim explains that not only are the attractive prices much lower than their home countries, but these high-end properties are perfect for either second homes, or real estate investments to be rented out on platforms such as Airbnb.

If you look at the cost of housing in the equivalent popular vacation areas in the United States, such as southern California, you will be paying around 6 million USD for a house, and 1 million for a 2 bedroom apartment or condo. In Date County Florida, a modest waterfront home will set you back around 7 million USD and condos sit at around 850 thousand USD. If you compare that to the Riviera Maya, a beautiful beachfront home with over 3,000 square feet of space will start at 2.5 million. While a large condo, within walking distance from the beach will easily go for around 250 to 300 thousand USD. These prices are a fraction of what Americans are finding at home, making it a no brainer when it comes to oceanfront living in one of the top tourist destinations in the world.

Another top reason why purchasing power is so high in the Riviera Maya for foreigners is the cost of living. The USD, CAD or GBP compared to the Mexican peso yields greater exchange rates, making your money go much further when looking at property prices or cost of living in pesos. There are also flexible financing options when it comes to purchasing directly from developers.

Purchasing a second home in the Riviera Maya seems like a no brainer for Americans. Whether it's for a vacation home for the winter months or an investment property to rent out, the lower asking prices, superb options, flexible financing and high ROIs make the Riviera Maya the perfect choice.

If you're looking to find your perfect second home in the Riviera Maya, please reach out to us at The Agency RM today.
THE AGENCY MAGAZINE
Perspectives on life and luxury
Summer Issue Out Now!