Record-breaking numbers of Americans visit Mexico in 2021
As Covid-19 vaccination rates soar in the USA, people are taking to the skies again in search of sandy beaches and warm weather. However, as travel is still uncertain, most American citizens are choosing to fly somewhere close; Mexico. In fact, an impressive 970,000 Americans arrived in Mexico in just one month, that's 83% of all international travel from the USA in the month of May. Virginia Messina, former government tourism official and now senior vice president at the World Travel and Tourism Council (WTTC) stated that after a rocky 2020, the unprecedented increase in American tourists will drastically speed up the recovery of the tourism sector in 2021. In 2020, Mexico received just 23,000 arrivals in May from the United States, this year that number has increased to a whopping 970,000… a jaw-dropping increase of 4,117%. Moving forward, these numbers are set to stay high. Flight reservations from the USA to Mexico for the rest of the summer are around 86% of 2019, which is very promising. Other areas of the world, such as Europe, are still sitting at just 40% of the number of reservations in 2019.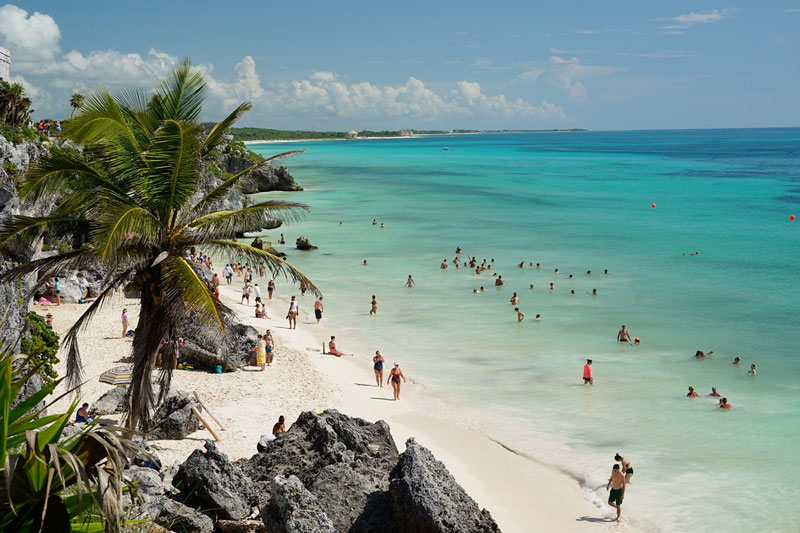 What does this mean for real estate?

Hotels and vacation rentals in the Riviera Maya usually operate at a steady 70+%, even in low-season. However, in 2019, those numbers increased to over 90%. In the high-season of 2019, the Tourist Promotion Trust of the Riviera Maya and Cozumel (FPTRMyC) released some impressive numbers. Playa del Carmen was at 84.9% occupancy with their vacation rentals in Playacar at an impressive 92.1%. Thanks to the influx of American tourists visiting the Riviera Maya, this year's numbers are set to match this.

As the demand for vacation rentals and hotels are increasing in Tulum, Puerto Morelos, Cancun and Playa del Carmen, now is the time to invest in real estate. Thanks to the increased tourists from the States, low-season may now start producing what we know as high season figures. This means that you will be getting a healthy annual vacation property appreciation and a high ROI. Not to mention the extra income generated from all these tourists wanting to stay at your property.
If you're thinking about investing in property in the Riviera Maya, don't hesitate to contact us with any questions you may have at The Agency RM. We are here to find your dream vacation property, whether it's for personal use or to rent out.