5 Best Beach Clubs to Enjoy the Famous Riviera Maya Beaches
The Riviera Maya is known for its stunning white-sand beaches and crystal-clear turquoise waters. There's no better way to enjoy this natural splendour than with a cocktail in your hand, your toes in the sand and the sun on your face at a beach club. From Puerto Morelos and Playa del Carmen to Xpu-Ha and Tulum, there are hundreds of beach clubs to choose from. That's why we've put together our list of the 5 best beach clubs to enjoy the famous Riviera Maya beaches.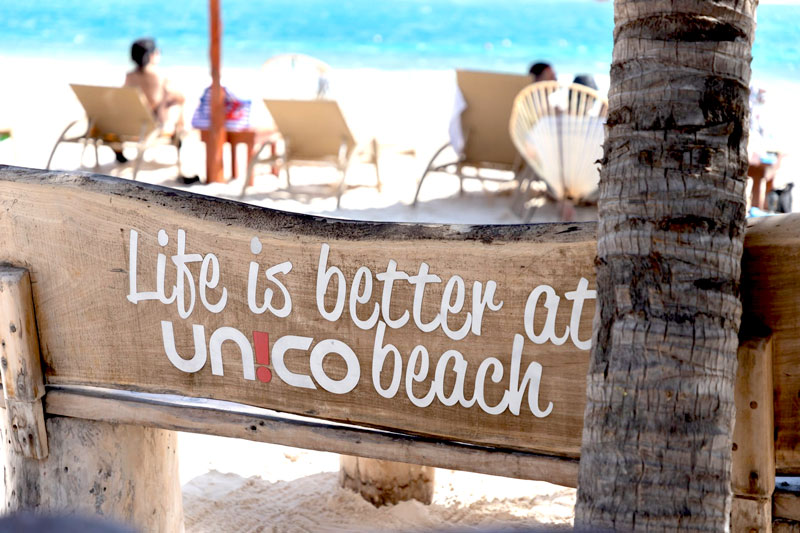 Unico Beach
Puerto Morelos

Puerto Morelos is known for its laid back atmosphere and amazingly wide expanses of beach. There's no better place to take advantage of all this natural beauty than Unico Beach. This chilled-out beach club has its own mini-pool, plush sun loungers, swing bar and shaded dining area. Not only does Unico provide the perfect view of the Caribbean ocean and direct access to the Mesoamerican Barrier Reef, they also showcase local artists daily with their live music sessions.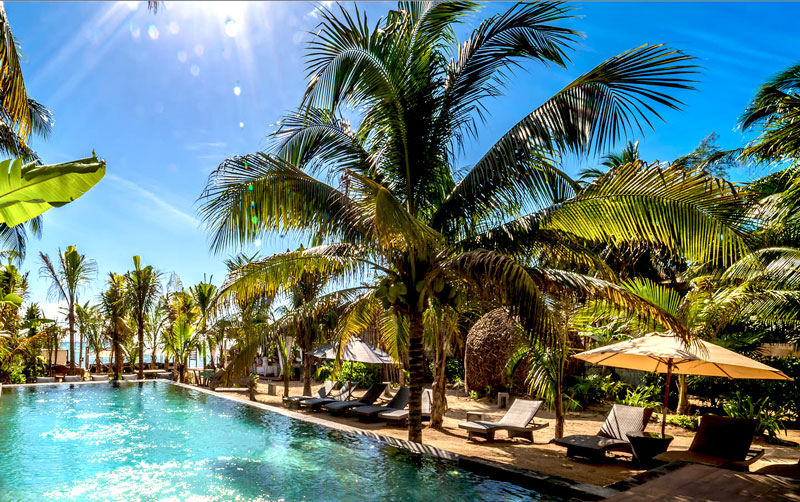 Mvngata Beach Club & Rooftop
Xcalacoco

Located on the stunning stretch of coastline known as Xcalacoco, Mvngata is the best of both worlds; classy rooftop pool and coho-chic beach club. You can spend the afternoon lazing in one of their rattan-nest daybeds, cooling off in their black cenote pool or watching the waves roll in from their beautiful rooftop pool. Mvngata created a high-end Ibizaesque atmosphere with their gentle house music, natural wood furniture and excellent service. If you're looking for a relaxing yet deluxe beach club in the Riviera Maya, Mvngata is the perfect choice for you.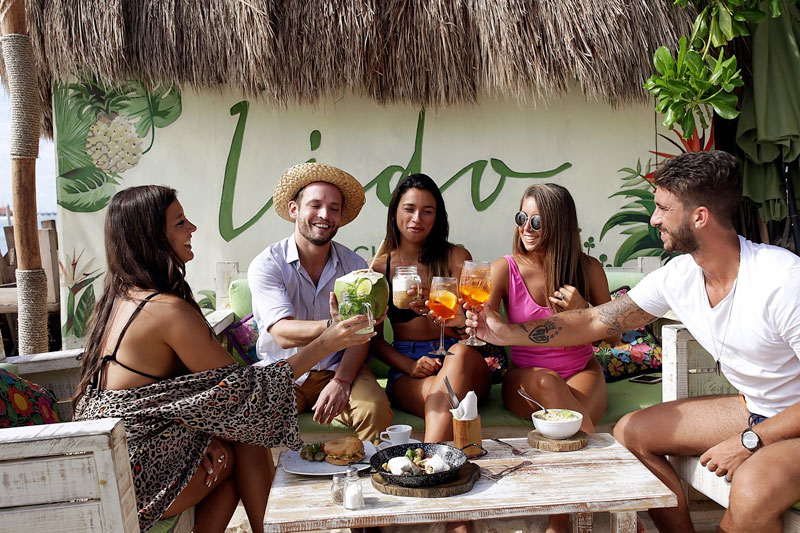 Lido Beach Club
Playa del Carmen

Lido Beach Club is located in the heart of Playa del Carmen and is the place where gastronomy, music and mixology come together to form the perfect beach club. Lido pride themselves on their unique menu with dishes such as coconut shrimp, refreshing smoothie bowls and freshly made tacos. They also have live music every day from local bands and artists. Plus, it's pet-friendly, so you can bring your four-legged friends to enjoy the sand with you. If you're looking for a place to relax in the sun, listen to a few tunes and enjoy some deliciously fresh food, Lido is the perfect beach club in the Riviera Maya for you.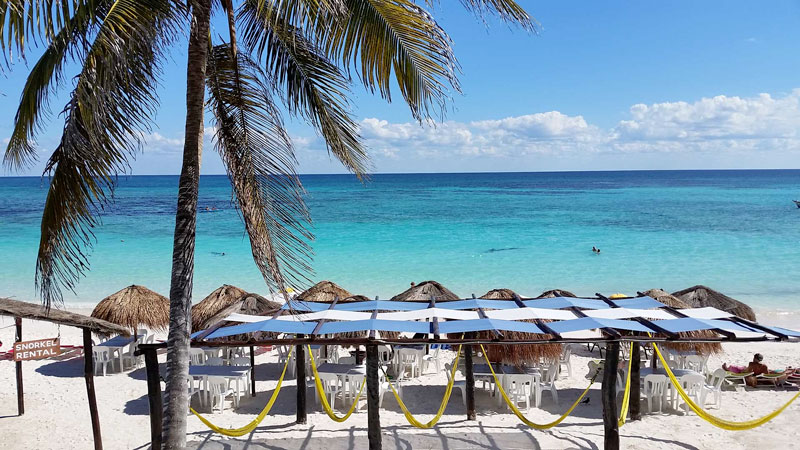 La Playa Xpuha Beach Club
Xpu-Ha

Xpu-ha is known for its wide expanses of beach and crystal clear waters. So, what better way to enjoy them than at a bright and vibrant beach club like La Playa. Their spacious area, plentiful beach loungers, shaded dining tables and relaxing hammocks make La Playa the perfect place to enjoy some sun with the entire family. Plus, they have an extensive food and drink menu that even the fussiest eater will find something they enjoy.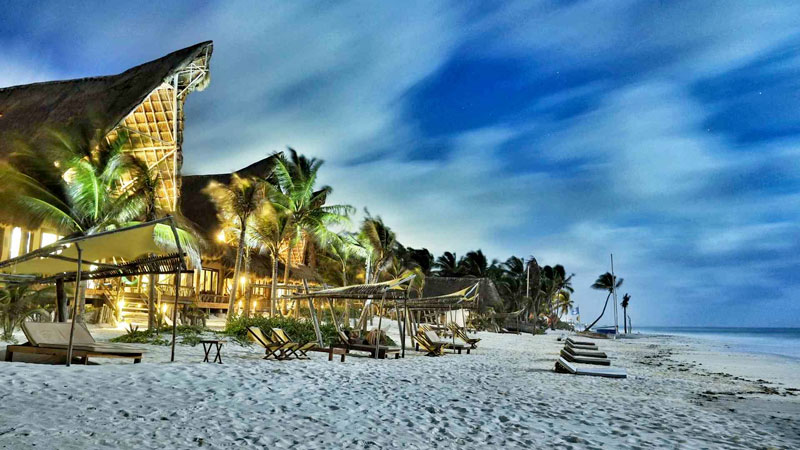 Ahau Tulum
Tulum

If you're going to enjoy the expansive white sand beaches of Tulum, you have to visit one of the classic boho-chic beach clubs. Ahau Tulum is the epitome of echo-conscious beach style with its stunning raw-wood oceanfront cabanas and delicious vegan-friendly menu. However, what makes Ahau Tulum truly one of the best beach clubs in the Riviera Maya is the world-famous Daniel Popper Sculpture park located right on the beach at Ahau. If you're looking for a beach club in Tulum that offers barefoot sophistication and pure relaxation, this is the perfect spot for you.
If you'd like to enjoy the famous Riviera Maya beaches all year long, we can help you find your dream property right here in the Mexican Caribbean. Reach out to us at The Agency RM and we can help you with all your Riviera Maya real estate needs.