The Best Thanksgiving Dinners in Playa del Carmen
One thing many people worry about when leaving their country is that they won't be able to enjoy all the creature comforts from home. For example, not being able to celebrate holidays such as Thanksgiving like they would in Canada or The States makes some people second guess a move to the sunny Riviera Maya…. Well, we've got some good news for you! Thanks to the melting pot of cultures in the Riviera Maya, we have so many amazing options when it comes to celebrating the holidays. With so many options to choose from, we've put together a list of the best Thanksgiving dinners in Playa del Carmen to help you make the most of the festive season.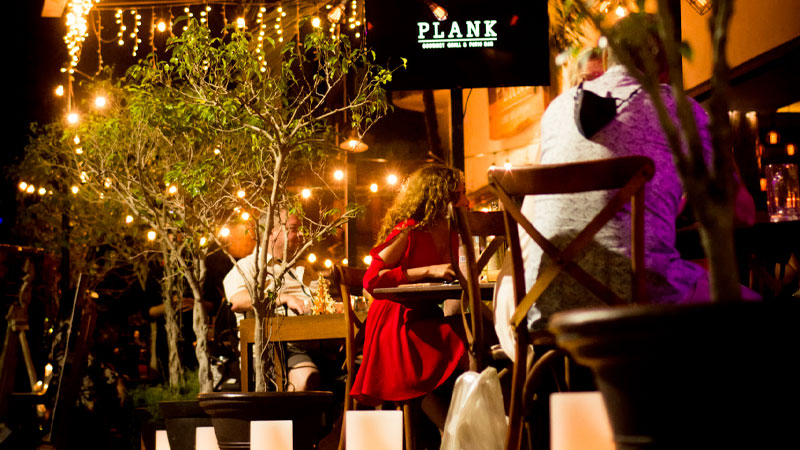 Plank Gourmet Grill and Patio Bar
Price: $700 pesos
Starts: 17:00

If you're looking for an upmarket restaurant to celebrate thanksgiving in style, look no further than Plank Gourmet Grill and Patio Bar. You can choose to dine inside their fine restaurant on a perfectly places two top or a family-style booth, or outside on their garden patio. This year, Plank is offering a festive a la carte, 3-course set menu that has gourmet interpretations of those Thanksgiving favourites. You can expect dishes such as roast beets salad with caramelised figs, braised pork belly with sweetcorn cream, traditional Turkey with dried fruit stuffing and, to top it all off, a delicious slice of pumpkin pie.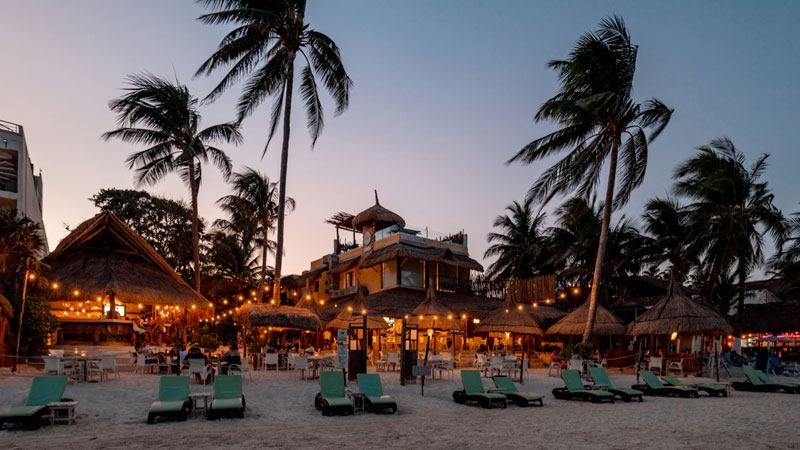 Lido Beach Club
Price: $750 pesos
Starts: 13:00

Does anything say Thanksgiving in the Caribbean like eating turkey with your feet in the sand? Well, at Lido Beach Club, you can do just that! Lido are offering up a truly wonderful Thanksgiving menu, starting with butter pumpkin soup, a traditional turkey dinner and then two desserts to give it that extra festive flair. You can chow down on a slice of pecan pie and a corn cupcake with eggnog sauce, just to get you in the mood for Christmas.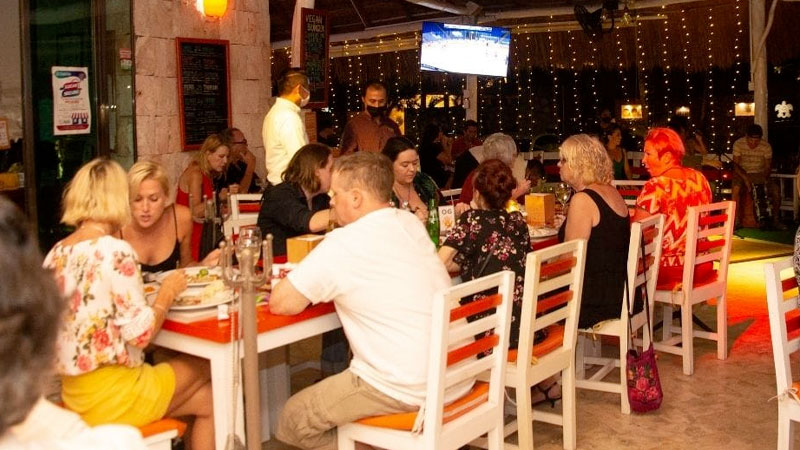 La Vagabunda
Price: $650 pesos
Starts: 13:00

La Vagabunda is known for its friendly atmosphere and expat clientele, making it the perfect place to celebrate a big group, family-style thanksgiving. They are offering a wonderfully traditional 3-course menu of baked brie, creamy sweetcorn soup, turkey with all the festive trimmings and a traditional Mexican flan for dessert. To make the meal even more tempting, the price of their Thanksgiving menu includes one glass of wine or a beer.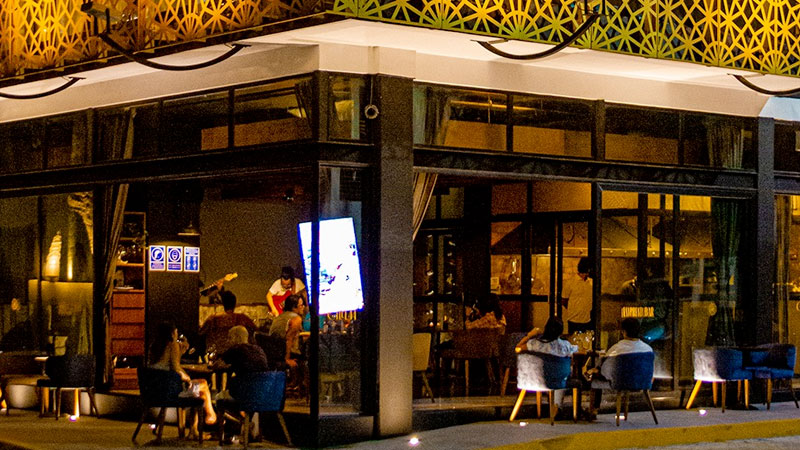 Calle 44 Jazz Club
Price: $95 USD
Starts: 20:00

Who wants a side of relaxing Jazz music with their Thanksgiving dinner? At Calle 44 Jazz Club, you can enjoy the subtle sounds of their house band while enjoying a fantastically festive Thanksgiving dinner. Start your night with a gourmet white wine fondue, continue with a perfectly cooked smoked turkey stuffed with pear that has been soaked in wine, cherry and cassis liqueur. Finally, finish your Thanksgiving feast with a Pumpkin cheesecake pie and a couple glasses of 44's traditional red punch.


If you can see yourself celebrating next Thanksgiving in the sunny Riviera Maya, get in touch with us at The Agency RM and we will help you find your perfect home here in paradise.