Best Ways to Stay Cool in Playa del Carmen this Summer
Things are heating up in Playa del Carmen as we get closer to the summer months. Finding ways to keep cool during the hot summer months is a must. We've put together a list of the best ways to stay cool in Playa del Carmen this summer, so whether you're looking for a cenote adventure, a spot of shipping or a relaxing pool day, we've got you covered.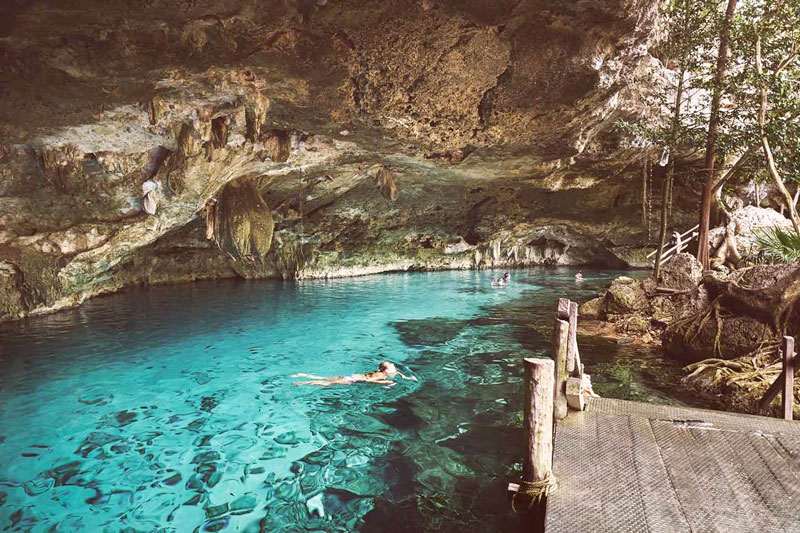 Cenotes

Cenotes are stunning natural sinkholes that are usually surrounded by lush jungle. Known for their cold crystal clear water, taking a dip in a cenote is the perfect way to stay cool this summer. Famously found all over the Yucatan Peninsula, Playa del Carmen has quite a few magical cenotes to choose from. Cenote Jardin del Eden is the perfect place to spend the day as this spacious cenote has lots of sunbathing platforms, tonnes of fish and picnic areas for you to enjoy a quiet lunch. If it's adrenaline you're after, Cenote Azul has a famous cliff jump and lots of underwater mangroves to explore. Or, for those looking for a more relaxing experience, Cenote Cristalino has lots of shallow areas to sit in and quiet caves to escape to.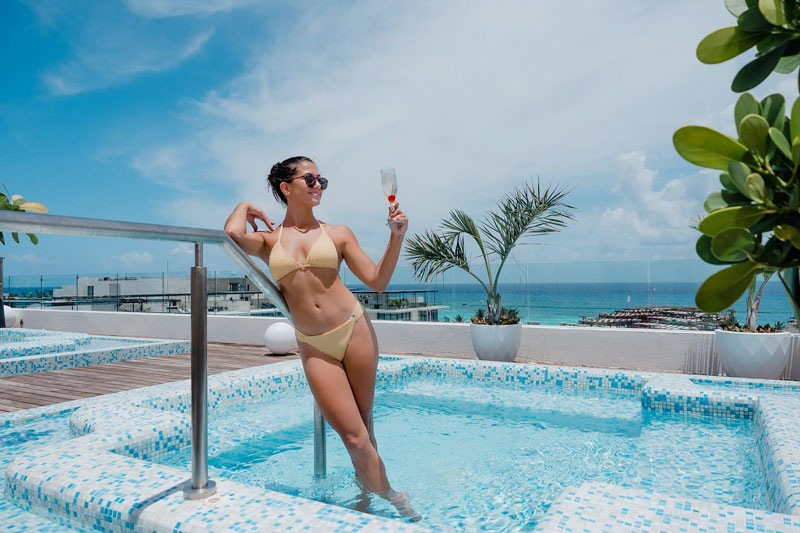 Rooftop Pools

Playa del Carmen has a plethora of stunning rooftop pools to take a dip in on a hot summer's day, no matter what your budget is. For a luxurious experience, you can visit Alessia Dayclub (Thompson Hotel rooftop) and enjoy daily DJs, panoramic views of the ocean and world-class food and drink. If you're looking to cool off in a pool while enjoying a party, The Palm or Reef 28 are great places to enjoy pumping music, free-flowing drinks and beautiful people. For a more budget-conscious experience, you can visit Be Roof (Be Playa rooftop) and enjoy freshly made cocktails, sushi and their unique boho-chic rooftop pool.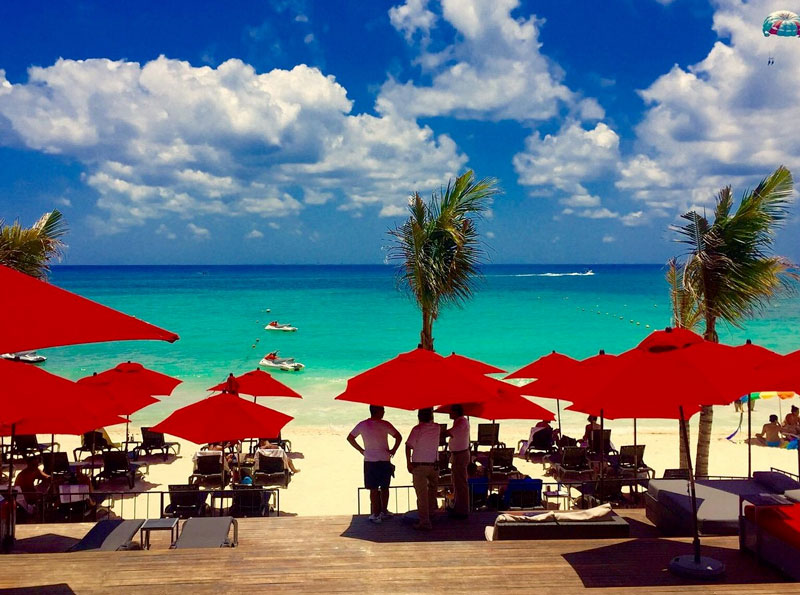 Beach Clubs

No list of places to keep cool in Playa del Carmen would be complete without mentioning a few amazing beach clubs. What better way to enjoy the Mexican Caribbean than plunging into turquoise waters and then lazing on the sand with a drink in your hand? Some of the more laid back beach clubs include Zenzi, Lido Beach and Indigo. On the other hand, if you're looking for somewhere with a little more action, you can check out Mandarino, Mamitas or Martina Beach Club.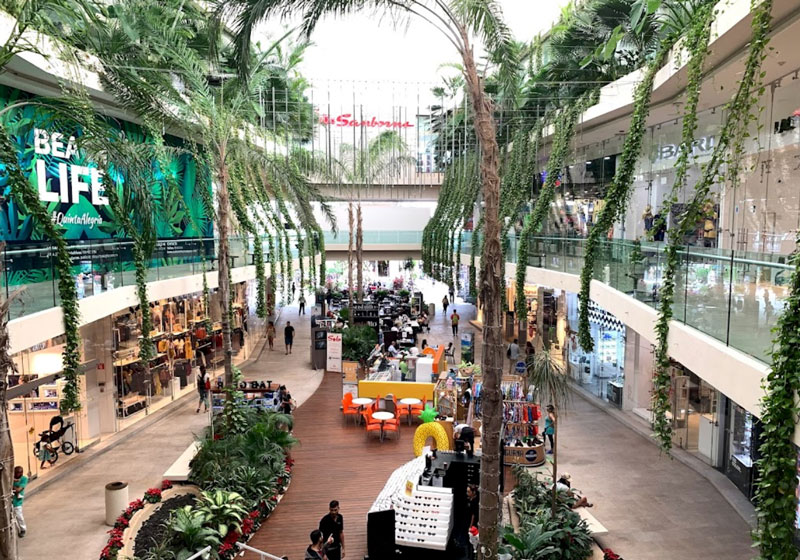 Shopping Malls

Luckily, shopping malls in Playa del Carmen are air-conditioned, state of the art and one of the best places to keep cool during the summer. For both luxury and world-renowned high-street brands, you can pay a visit to Paseo del Carmen or Quinta Algeria, which are both located on 5th avenue and are home to brands such as; Calvin Klein, Forever 21, Bershka, Pull & Bear, Zara, American Eagle and H&M. For a more local experience, you can also visit Centro Maya or Plaza Las Americas, where you will find fantastic prices and stores such as Flexi; Wayan Natural Wear, Miniso, Cuidado con el Perro and Game Stop. Stop till you drop while staying cool in these fantastic shopping malls in Playa del Carmen.


If you want to keep enjoying the beautiful weather in Playa del Carmen or other areas in the Riviera Maya, we can help you find the perfect property. Please contact us at The Agency RM now.