Brand New Theme Park and Mega Mall Coming to Cancun
In the last couple of years, the focus of the Riviera Maya and Cancun has been to expand their amenities and tourism offerings. The numbers for this summer are set to be record-breaking, following the soaring tourist numbers throughout the first few months of 2022. Thanks to these new developments and offerings, these impressive numbers should only increase in the years to come. Tonnes of new shopping malls, festivals, high-end resorts and a new train system are all being built throughout this popular vacation destination, with the newest addition to be an impressive mega theme park in Cancun.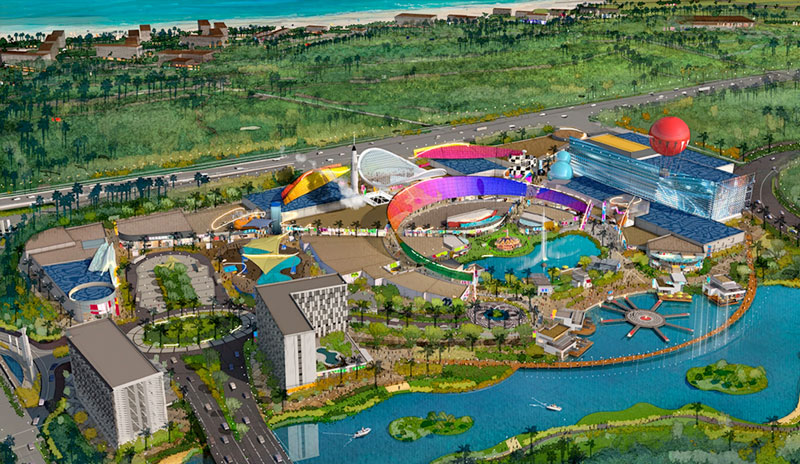 This exciting new project is aptly named Malltertainment, will cover an impressive 250 thousand square meters, and will create an amazing 5000 jobs for the local community. The new Cancun Theme Park will be located just off the highway, in front of Moon Palace resort and no doubt will have its own stop on the Mayan Train line upon completion. Although there's no competition date set, the creators of Malltertainment, Palace Resorts, have said that it will contain a wide range of activities, including world-class shopping and dining, plus some world-record-breaking attractions.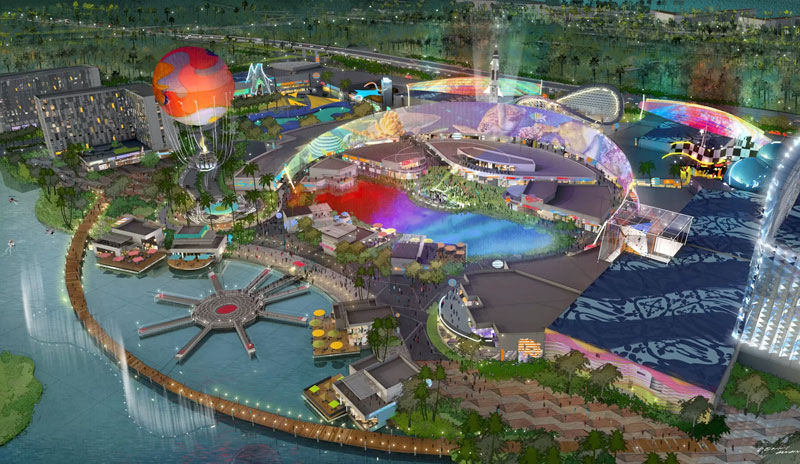 So, what can we expect from this fun-filled theme park? Malltertainment Cancun is set to be the hottest socialising hub for friends and families to spend the day. There will be a 7,500-seater auditorium, for international artists and festivals to be held, a full-sized amusement park, an ice skating rink, hot air balloon ride, and a plethora of restaurants and shops. Plus, one of the most exciting and note-worthy aspects of this new tourist attraction will be the world's longest go-kart track!


The brand new Cancun Theme Park, along with the many other amazing new developments in the Riviera Maya are set to keep this area one of the most popular tourist destinations in the world. The real estate market in the area is already booming, as the demand for apartments and hotels only continues to increase. If you're thinking about investing in property in the Riviera Maya, now is really the time to do so.


Shoot over any questions or ideas you have about purchasing real estate in Cancun and the Riviera Maya to us at The Agency RM, so we can help you find your dream property.