Record Breaking Summer Tourism in The Riviera Maya
This summer has been one of the best on record for tourism in Cancun and the Riviera Maya. Bernardo Cueto Riestra, the Secretary of Tourism for Quintana Roo, stated that a staggering 3.7 million people visited the Mexican Caribbean during the summer months of 2022.

As we head into fall, Cueto Riestra is releasing the summer tourism stats and is looking forward to a fantastic winter. He stated that 400,000 tourists were visiting the picturesque beaches of Quintana Roo every single day, that's an increase of 20% over the impressive pre-pandemic numbers of 2019. The tourism secretary stated that "All of the destinations have been above 2019 figures which represents greater opportunities for the residents of Quintana Roo and those who depend on tourism".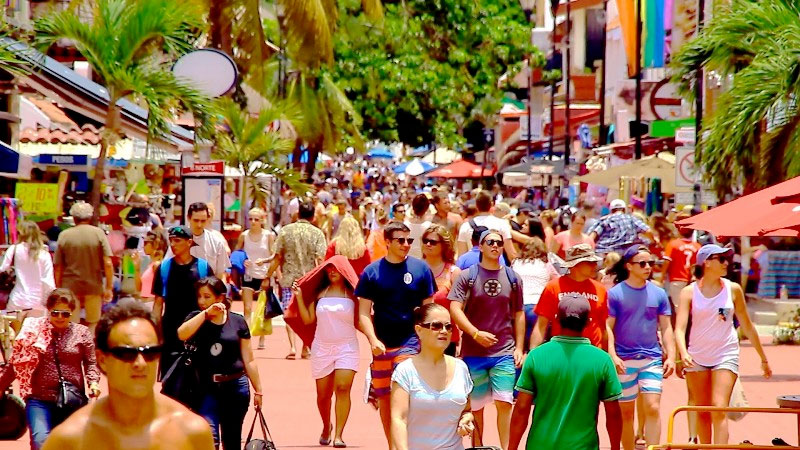 So, who was benefiting from this huge influx in tourists this summer? The Riviera Maya proved most popular, with 1,518,849 people visiting its white sand beaches during the summer months. Cancun was hot on its heels, with 1,235,357 tourists choosing to vacation there over summer. For reference, the Riviera Maya starts after Cancun, running from Puerto Morelos, all the way down to Tulum. It includes popular beach destinations such as Playa del Carmen, Akumal, Puerto Aventuras and Xpu-ha, so there's no wondering why this section of Quintana Roo proved the most popular.

Hotels in the area also saw an increase in tourism, with the 1,314 hotels, offering 125,481 hotel rooms, operating at an impressive average occupancy rate of 72% for the entire summer. This statistic alone shows the increase in demand for vacation rentals and hotel rooms throughout the Riviera Maya.

With the summer tourism numbers settling at an all time high, we can be sure that the economy in the Mexican Caribbean has well and truly recovered from the pandemic, and is already exceeding the record breaking numbers of 2019. This makes the Riviera Maya one of the hottest places in the world to purchase property right now.
If you want to take advantage of the incredible tourism that's flooding into the Riviera Maya and Cancun right now, we can help you find a property that guarantees a fantastic ROI. Contact The Agency RM with any questions you may have today.