Cancun breaks another all-time visitor record
At the end of 2022, Cancun welcomed its 30 millionth passenger to its warm sunny beaches, knocking the records of 2019 and 2022 out of the water. Lisa Marie Stickley from Indiana USA was the lucky passenger, who was greeted by Governor Mara Lezama and Secretary of Tourism Bernardo Cueto and presented with a few commemorative awards.

The numbers from 2022 outshone those of 2020 by 10 million visitors, showing that Cancun and the Riviera Maya are only gaining popularity and holding their title as one of the top destinations to visit worldwide.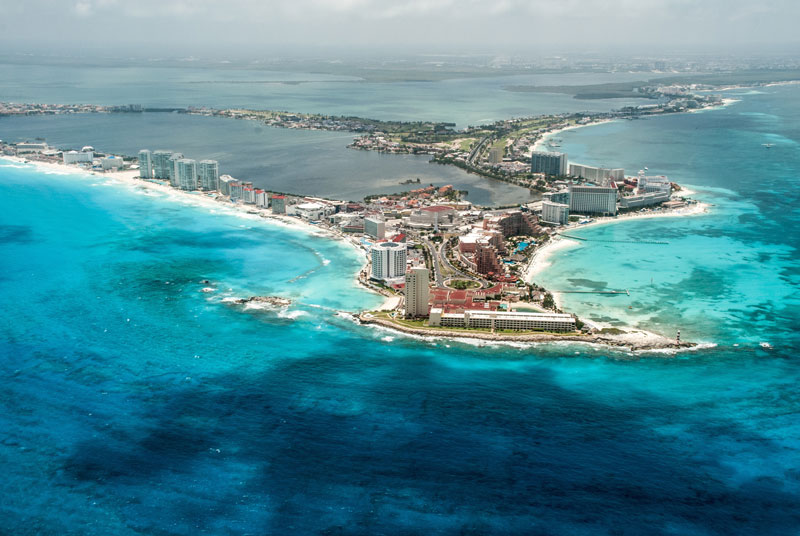 Why is Cancun so popular?

It goes without mentioning that one of the main draws of Cancun are the breathtaking beaches. The long stretches of white sand, backed by endless glistening turquoise water, is the epitome of paradise. But Cancun has so much more to offer than beautiful beaches…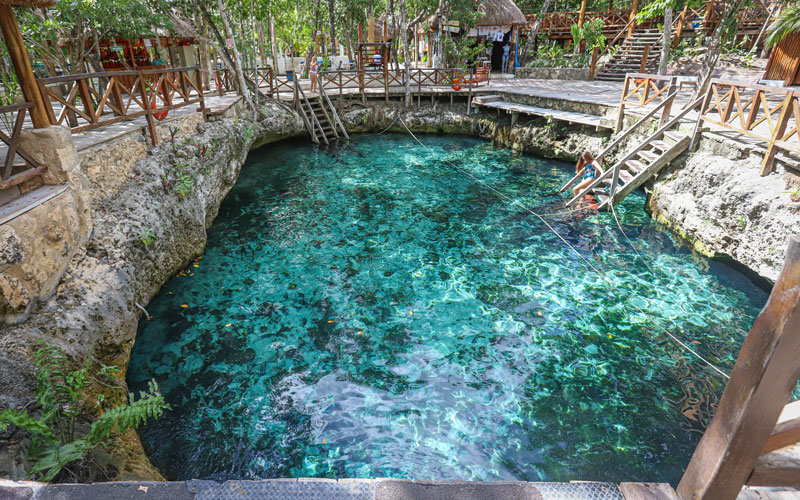 Cancun attractions

Whether you're a night-owl that loves to party or an early-riser looking for an adventure, there's so much to see and do around Cancun. The 'Hotel Zone' is home to some of the most famous nightclubs in the area, including Coco Bongo, La Vaquita and Mandala. It's also the perfect spot to enjoy a snorkelling tour of the amazing Mesoamerican Barrier Reef, as there's a stunning marina located right at the heart of the zone.

Out of the hotel zone, you can also enjoy a fun-packed day at one of the many nearby water parks, such as Aqua Nick and Wet'n Wild, or at one of the magical freshwater cenotes that call the Riviera Maya home. One of the Seven Wonders of the World is also right at Cancun's doorstep, the Mayan ruins of Chicken Itza.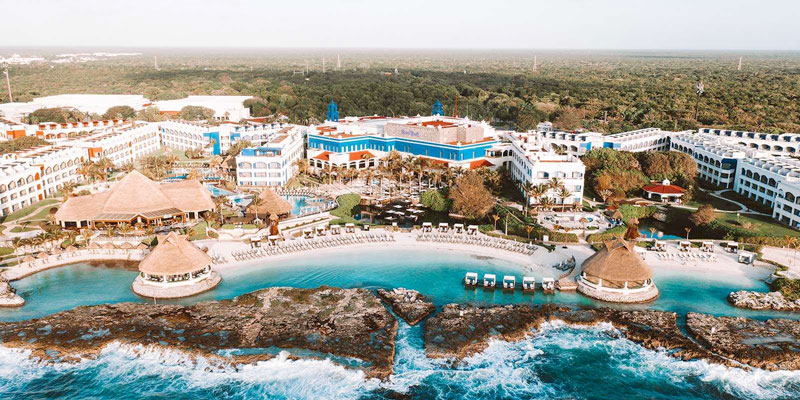 Cancun accommodation

If you're looking for 5-star accommodation that provides top-end amenities and a luxury stay, Cancun has countless options available. Some of the biggest hotel chains from the United States and Europe have seen the value in Cancun, setting up their luxe resorts on those white sand beaches.

Adults-only options such as Secrets Playa Mujeres, Le Blanc Spa Resort and Hyatt Zilara Cancun all offer sumptuous spas, fine-dining experiences and all-inclusive packages. On the other hand, the fun-filled Hard Rock Hotel Cancun, Moon Palace and Royal Solaris Cancun all offer family-friendly activities, parks and clubs at their all-inclusive resorts.

With so many amazing places to stay and activities for people of all ages, it's no wonder why Cancun has attracted over 30 million visitors in just one year. If you'd like to take advantage of the amazing tourism in Cancun, we can help you find the perfect property. Don't hesitate to contact The Agency RM with all your real estate needs in the Riviera Maya and Cancun.