The Most Beautiful Cenotes in Tulum and Playa del Carmen
One of the best ways to spend a hot afternoon in the Riviera Maya is to dive into a refreshing cenote. We've got the perfect guide to the most unique and beautiful cenotes in Playa del Carmen and Tulum, but let's start by explaining what a cenote is and why they are so magical.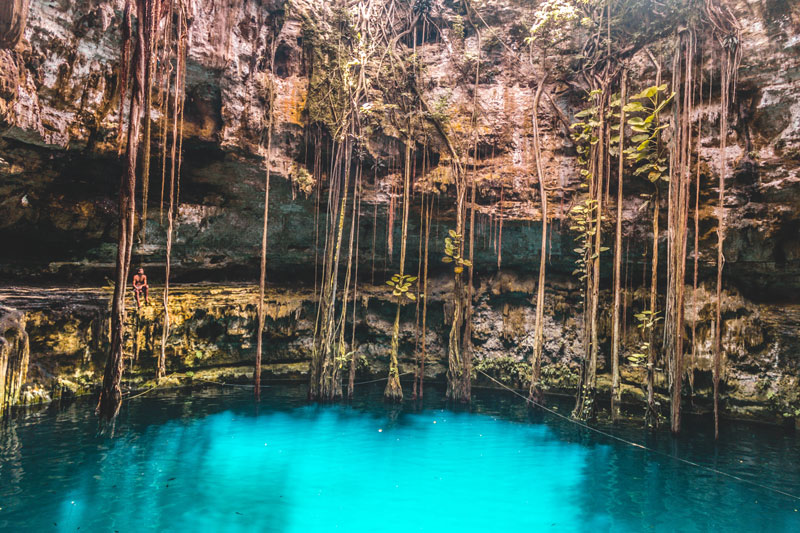 What is a Cenote?

Cenotes are large sinkholes or caves that are filled with crystal clear freshwater. Usually formed when limestone rock collapses in on itself and then fills with underground water. Cenotes are extremely rare and only found in a few places around the world, but the Yucatan Peninsula is home to hundreds.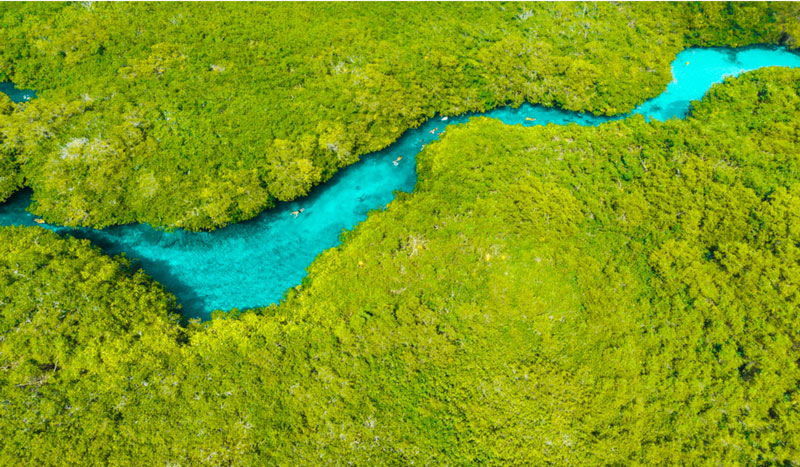 Casa Cenote
Tulum

Casa Cenote is a huge fully open-air cenote located just 9 km from the city centre of Tulum. With its turquoise water, mangrove surroundings and large expanses of space, this cenote is also one of the most beautiful and under-crowded in the area. The entrance fee is just $150 pesos per person, which includes a lifejacket for your comfort and safety.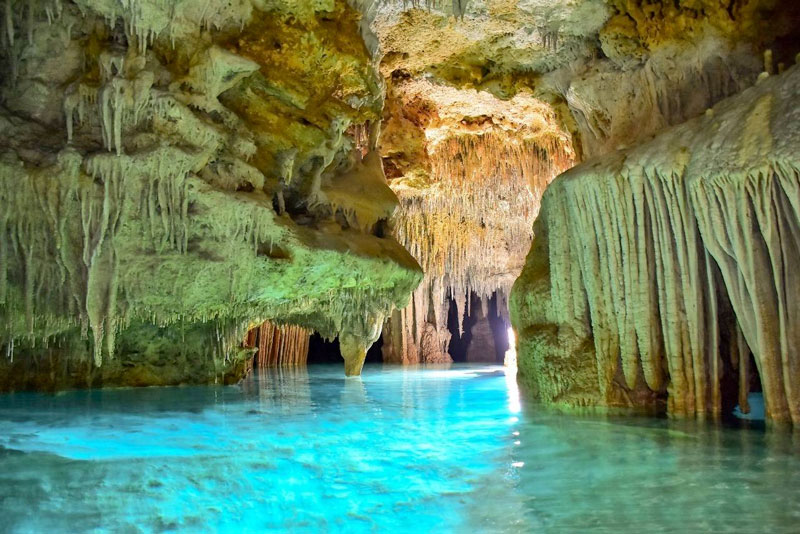 Cenotes Yaxmuul
Tulum

This impressive collection of cave cenotes is completely underground, making them an extremely unique and exciting experience. Located right next door to the Jungle Maya Park in Tulum, Cenotes Yaxmuul are easily accessible by a straight dirt road from the highway. Entrance to these epic cenotes usually comes in packages which include ATVs, zip lines and repelling in the surrounding jungle. This cenote in Tulum is the perfect spot for any adrenaline junkie.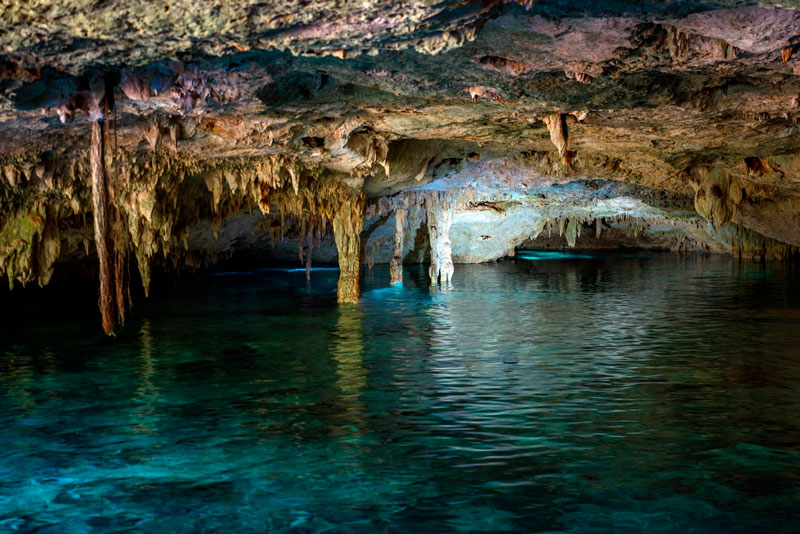 Cenote Dos Ojos
Between Playa del Carmen & Tulum

Considerably one of the most famous cenotes in the area, Cenote Dos Ojos ("Two Eyes") is the perfect combination of open-air and cave cenote. This large, ring-shaped cenote is filled with fish, turtles and a plethora of stalagmites and stalactites; it's the perfect spot for snorkeling. Located on the highway between Playa del Carmen and Tulum, the entrance to Cenote Dos Ojos costs $200 pesos per person.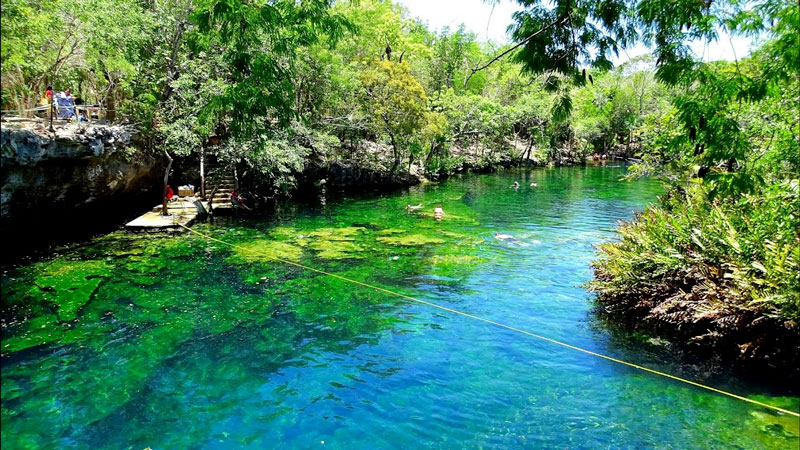 Cenote Jardin del Eden
Playa del Carmen

Cenote Jardin del Eden, or Garden of Eden Cenote, is aptly named due to its lush Mayan Jungle surroundings and breathtaking turquoise water. Located just 15 minutes from Playa del Carmen, this is one of the most popular cenotes for scuba diving, snorkeling and swimming during the hot summer months. The entrance fee for Jardin del Eden is $200 pesos for adults and $100 for children.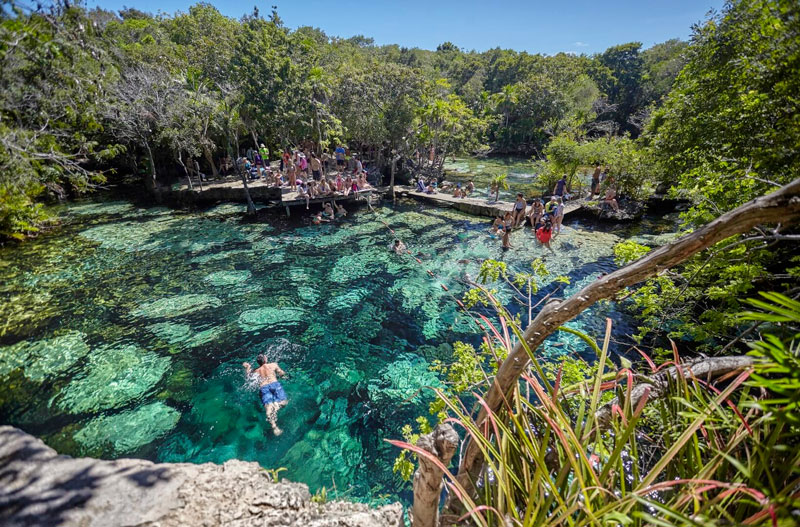 Cenote Azul
Playa del Carmen

Probably one of the busiest cenotes in Playa del Carmen, Cenote Azul is popular with both tourists and locals alike. Thanks to its stunning surroundings, shallow and deep areas and many sunbathing spots, this cenote is the perfect place for families of all ages to enjoy. Cenote Azul also has picnic areas, a restaurant, cliff jumping spots and snorkel gear rental. Access to the cenote costs just $70 pesos per person, making it a very affordable option too.




If you've also fallen in love with the local cenotes in Tulum and Playa del Carmen and are looking to settle down in an area full of natural beauty, we're here to help. Please contact The Agency RM with any questions you may have about the local area and real estate investment opportunities.