A Cocktail Guide to Playa del Carmen
One of the best ways to cool down on a hot summer night in Mexico is with a refreshing cocktail. Luckily, when it comes to cocktails, Playa del Carmen has some of the best in the Riviera Maya. Whether you're looking for a creative exotic cocktail, the perfect date night cocktails or a high-end experience sipping on one of the classics, we've got you covered with out cocktail guide to Playa del Carmen.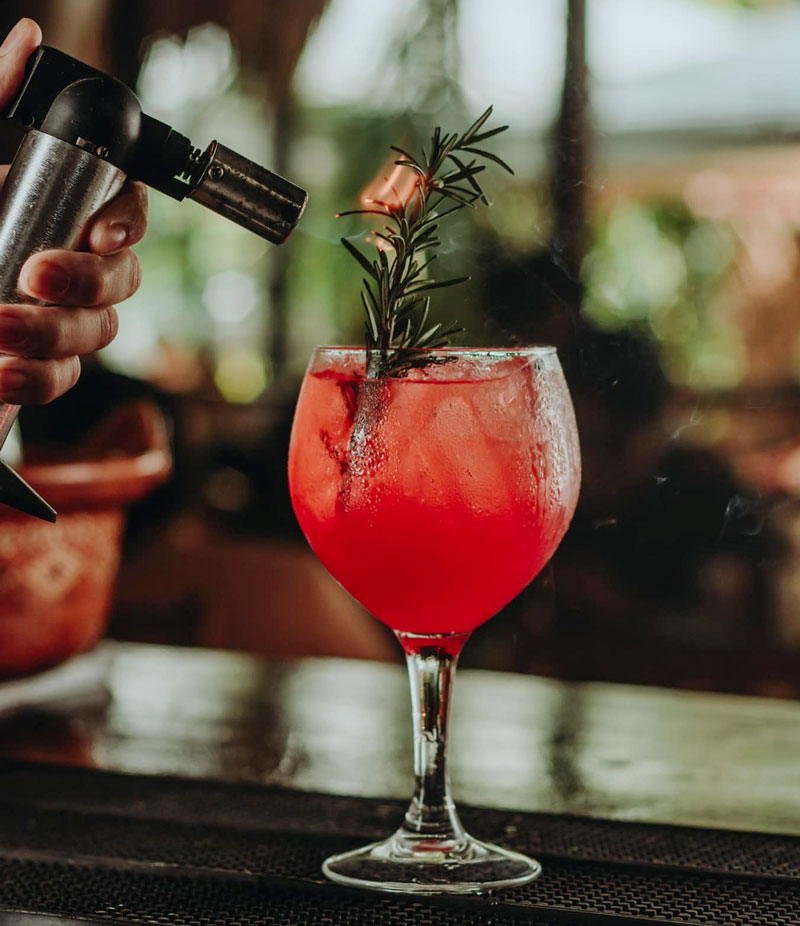 The top Mexican influenced cocktails: La Perla Pixan

The ultimate cocktail experience in Playa del Carmen, Mexico, has to start with a bar that specialises in Mexican mixology. La Perla Pixan is just that place. Their extensive cocktail list includes all the classics, but they specialise in cocktails containing alcohols from Mexico, including Mezcal, Pulque, Sotol, Pox, and of course, Tequila. Their creative bartenders and friendly staff will take you on an adventure through the eclectic mix of flavours that pair perfectly with their all Mexican food menu.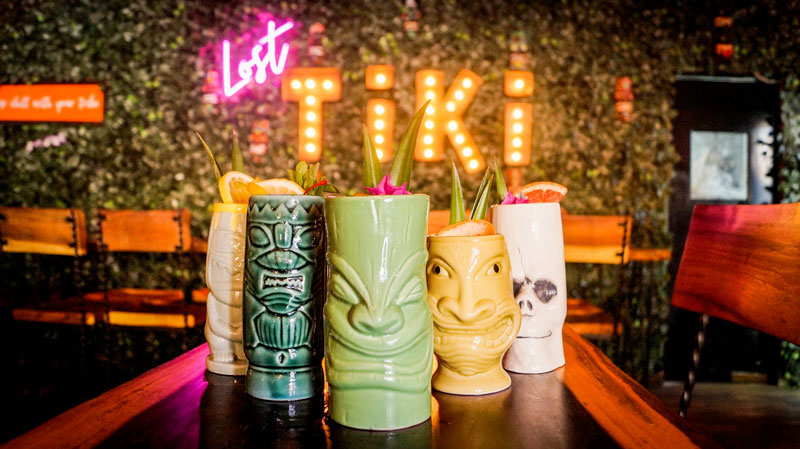 The most exotic cocktails: The Lost Tiki

Who doesn't love a Tiki cocktail… or two? The Lost Tiki is the fist Tiki bar to grace the Riviera Maya, and they definitely don't disappoint. Their friendly bartenders serve up all the Tiki classics, like the Zombie, Mai Tai and Jungle Bird, but they also have a tonne of creative and delicious cocktails on their menu to try. All of their cocktails are made from fresh ingredients and are served in the most Instagrammable Tiki mugs. Be sure to check out this local gem for the best exotic cocktails in Playa del Carmen and some delicious Asian-Fusion cuisine.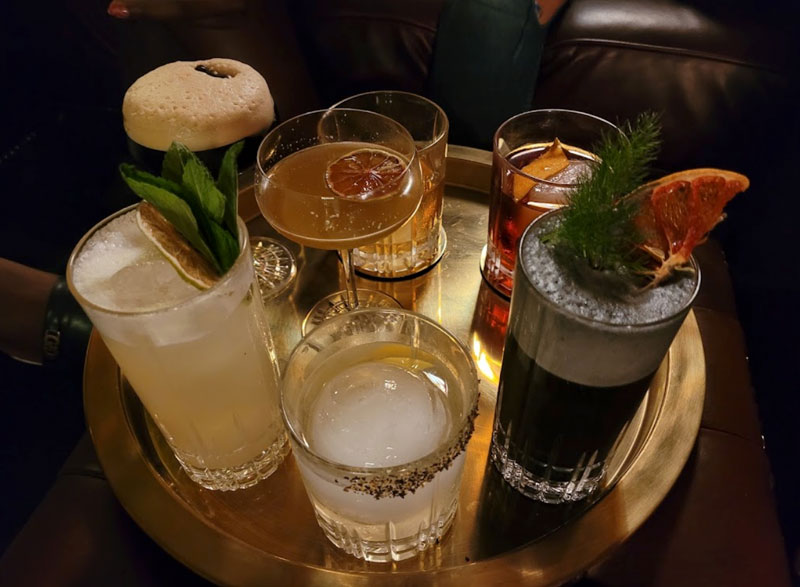 The best high-end cocktails: Aero Cafe Bar

If you're looking for an upscale, almost city-feel bar, then Aero Cafe Bar is the place for you. Serving all the classic cocktails, but with their own creative twist, this intimate bar is any serious cocktail lover's dream. One of the most exciting parts about Aero Cafe Bar is that it has an interesting secret… you can walk through a bookshelf in the main bar area and enter their luxe speakeasy. Live like James Bond as you sip on a refreshing martini, the speciality drink of the Aero speakeasy.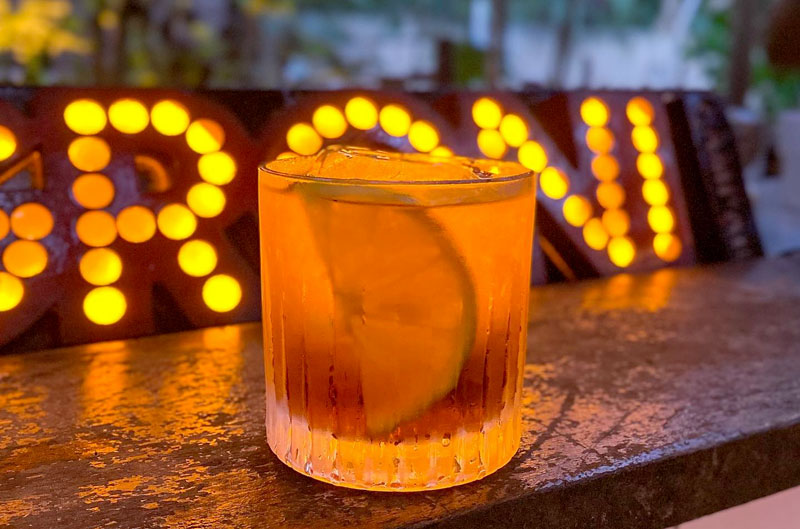 The most romantic date night cocktails: Trujillos

Dim lights, jungle surroundings, candles, incense and outstanding mixology, Trujillos truly sets the mood for the perfect date night. Their masterful bartenders have created a cocktail menu that is sure to make you fall in love. Many of their cocktails are infused with smoke or come with an intriguing twist, such as their Mashi Mashi cocktail, complete with vegetable sushi topper, or their Bipolar cocktail, that's served split in half in a science beaker. For a date night and cocktails you'll never forget, be sure to visit Trujillos.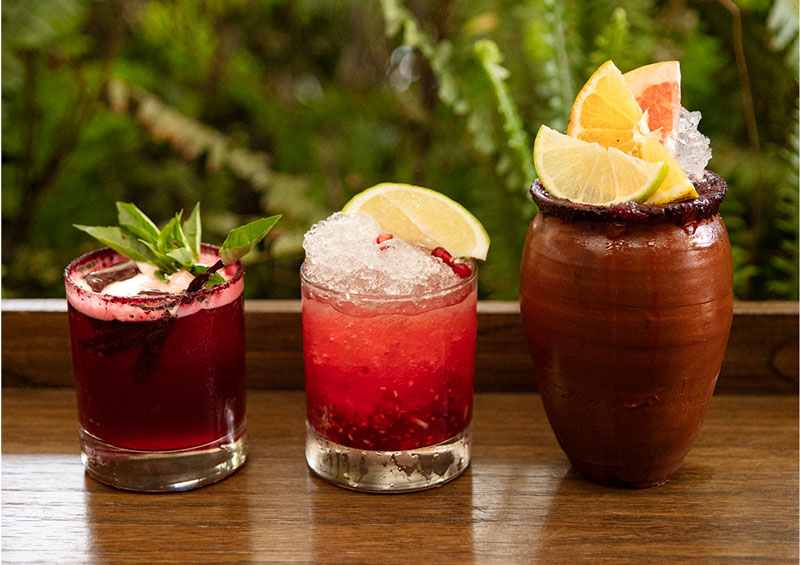 The best party cocktails: Cantina La No. 20

If you're in the mood for a few cocktails in an exciting party atmosphere, then Cantina La No. 20 is the perfect place. There's never an empty seat in the house after 10 pm and the extensive cocktail list is sure to have you dancing the night away. Known for having one of the best mojitos in the area, Cantina La No. 20 do all the classics extremely well, while mixing things up with a few creative cocktails of their own. Be sure to try their Healthy Gin cocktail, filled with red fruit and chia seeds, or their Hierbanada cocktail, a refreshing mix of watermelon and mezcal.


If you'd like to know more about Playa del Carmen or are looking to invest in property in the Riviera Maya, we're here to help. Don't hesitate to contact us at The Agency RM.