Construction of the Mayan Train starts March 2022!
The long-awaited Mayan Train (Tren Maya), that will connect the Yucatan Peninsula and beyond, may be arriving sooner than we expected. Work has already begun on Geophysical studies, structural planning and excavation to lay power and gas lines. However, the real heavy construction on section 5 in the Riviera Maya will officially begin in March 2022.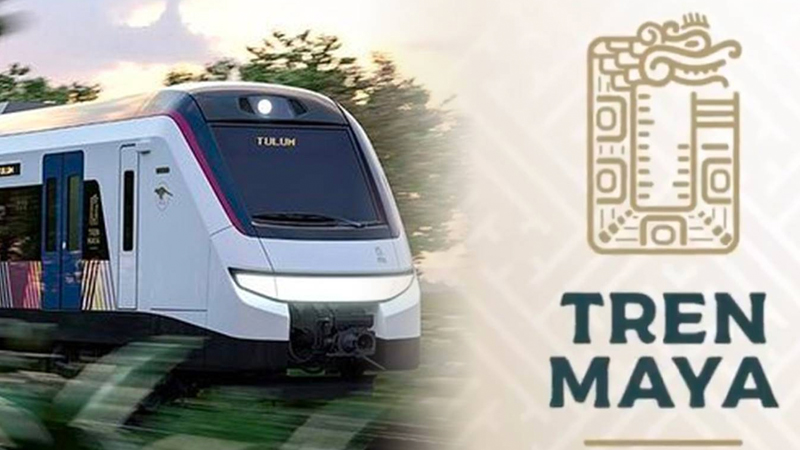 What is the Mayan Train?

The Tren Maya is an above-ground train that is going to loop around the Yucatan Peninsula and eventually connect all the way to Tabasco and Chiapas. However, to begin with, there will be three major routes; Caribbean, Gulf and Jungle. These routes will have over 30 stops and will make travel between the major vacation destinations such as Cancun, Playa del Carmen, Bacalar, Merida and Tulum a breeze.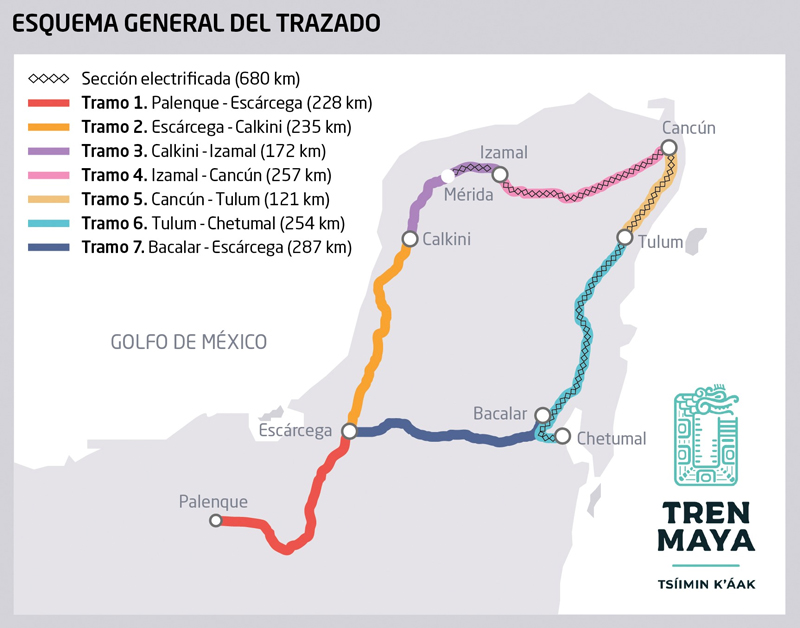 What will section 5 look like?

On Thursday 21st of October, Rogelio Jiménez Pons, director of the National Fund for the Promotion of Tourism (FONATUR) stated that section 5 is the section of train track that will run between Cancun and Tulum. It will be split into two routes; North, which runs from Cancun to Playa del Carmen and South, which runs from Playa del Carmen to Tulum. There will be confirmed stops in Cancun Airport, Puerto Morelos, Playa del Carmen, Xcaret, Puerto Aventuras, Akumal and Tulum. Once the Tulum Airport is built, there are plans to add another stop there as well.

This section is going to be completely elevated off the ground and will require carefully places pillars to hold its weight. Jiménez also said that the armed forces of Quintana Roo will be in charge of the construction of section 5. To minimise congestion and the stress on traffic, the director also noted that there will be four functioning lanes left in place on the highway at all times, two running south and two north.


What does this mean for Real Estate?

FONATUR have announced that they expect a dramatic increase in tourism thanks to the Mayan Train. In fact, they forecast that an impressive 3 million people will use the train during its first year of running, with many expected to visit more remote destinations. As it stands, of the 20 million tourists that visit the Riviera Maya per year, 85% of those don't leave the area between Cancun and Playa del Carmen, the Mayan Train will completely change this. There will be an influx of tourism and money in more remote areas such as Bacalar and Calakmul, which will, in turn, create a new real estate boom.


If you're looking to get in from the ground up and profit from the large ROIs that the Mayan Train should bring, please don't hesitate to contact us at The Agency RM for more information.