How to convince your spouse you need to invest in Real Estate?
We get it, convincing your other half to do anything they don't want to do is hard, but when it comes to laying down hard earned cash to invest in something they don't believe in, it's almost impossible. You know you've found the most sound and profitable real estate investment around, but convincing your spouse can be tricky. That's why we've put together these surefire steps to convince your spouse, and to help you make the right decision when it comes to investing in real estate in the Riviera Maya.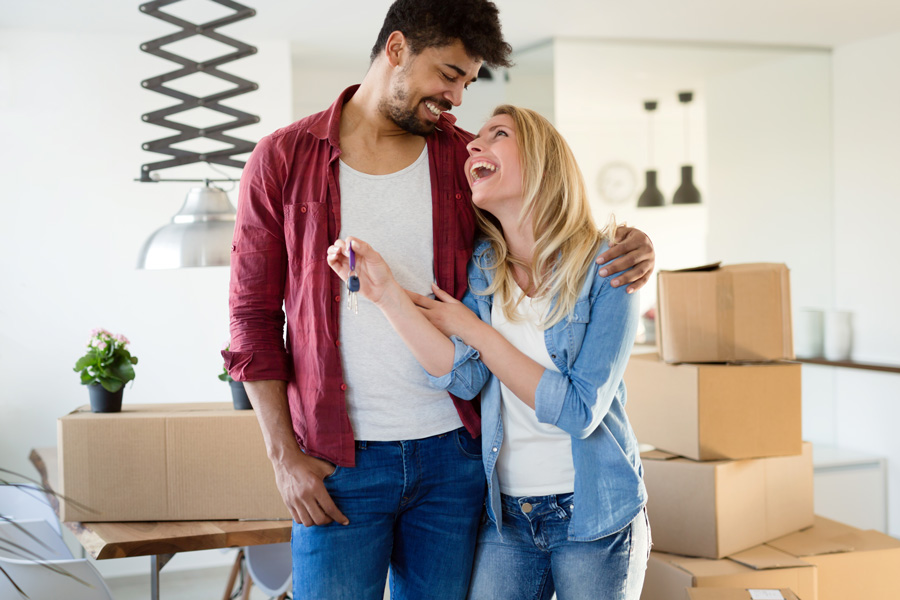 STEP 1: Ease them into it
The most common mistake many people make is going to their spouse at 100 miles an hour, saying things like, "I've found this amazing property, it's only a $300,0000 dollar investment and in 5-10 years we could make a great return". All their partner hears is "I'm going to be down $300,000 of my savings on a spur of the moment gamble and I have to wait years to see it again, if I ever do". If you're looking to get shot down immediately by your spouse, this is the way to do it. Instead, ease them into the idea of real estate investment by talking to them about what it could do for you as a couple. Getting them daydreaming about how they can use the money to build a secure and happy future is much more likely to get them on board.
STEP 2: Be in it together
As with most things in your married life, you also need to include your spouse in the process of real estate investment. Now, we don't expect you to sit down and analyse numbers or go over investment projections with your other half, but you should take them to view properties, send them photos of prospective investments and have them come on the journey with you. Being a part (even if a small part) of these decisions, will make your spouse feel appreciated, listened to and comfortable with your real estate venture.
STEP 3: Know your stuff
Being knowledgeable about the real estate market you're looking at and having a solid investment strategy is the best way to show your other half that you're serious. Not only will this help you make the best decision when it comes to choosing a property or piece of land to invest in, but it will also make them feel more comfortable knowing there's an educated plan in place. Be sure to speak with agencies that specialise in the type of real estate you're interested in, read lots of buyer's guides, and speak with people who have already invested, to see if they are satisfied. The key is to fully immerse yourself in the Riviera Maya real estate world, so both you and your spouse will go into this decision armed with all the information you need.
STEP 4: Keep things simple
So, you've read all the guides and talked to all the specialists, now you're ready to invest. However, your spouse is still on the sidelines waiting to hear all about this property you're interested in. With your newfound knowledge, you could lead the conversation with complex ROI projections, or in-depth financing options, but they are almost guaranteed to tune you out. Instead, why not start the conversation with the basic monetary gains of investing in real estate and having a discussion about what kind of properties you'd be interested in. Show them photos and let them see the tangible elements to real estate, this makes something that seems like an unobtainable pipe-dream more real and doable. Then, as they begin to follow along, you can get down to a few more specifics. Leading them with clear and simple facts will help them understand and will keep them engaged in your plan.
STEP 5: Have a little back and forth
Encouraging your spouse to learn a little bit about the real estate market in the Riviera Maya and bouncing ideas off them is a great way to get them onto your level of thinking and may even get them excited about investing in real estate. Your loved one is your partner and confidant in life, so in real estate, it shouldn't be any different. Bouncing ideas off your spouse and having them give their input may give you ideas or a fresh perspective you never would have seen on your own, leading to better, more dynamic decision making. Investing in real estate should be enjoyable, so be sure to keep things light hearted and have a little fun with it.
Investing in real estate is an exciting and rewarding adventure, but it's definitely not worth losing your spouse over. So, if you have any questions about investing in Riviera Maya real estate, or if you'd like us to clear up a few facts for your other half, please don't hesitate to contact The Agency today.