The difference between Halloween and Day of The Dead in Mexico
Temperatures start dropping, leaves start turning, Pumpkin Spice lattes are everywhere, and all we can think about is Halloween. However, did you know that our traditional ghosts and ghouls holiday isn't widely celebrated in Mexico? Instead, they celebrate a much more meaningful Day of The Dead. Both of these spooky holidays roll around at the same time of year, with Halloween sitting on October 31 and Day of The Dead on November 1st, and they do have some similarities. However, when you really look into the meaning, these special days are actually quite different.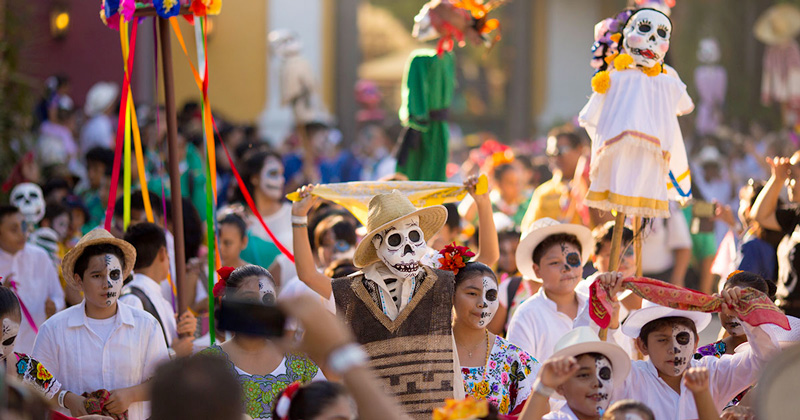 Ok, let's start with the similarities…
One of the most iconic things about Halloween is the costumes. Everyone dresses up as their favourite creepy character, superhero, celebrity or animal, and enjoys a night of partying, trick-or-treating and scary movies. Day of the Dead, although there's no trick-or-treating, also includes some amazingly elaborate costumes. However, there's only one type of costume for Day of The Dead, and that's to dress up as a skeleton Calavera. From small children to the oldest member of the family, everyone paints their face to look like a skeleton or sugar skull and wears elaborate suits or dresses to look like the iconic Calavera Catrina.

Much like Halloween, when children feast on more candy than they can dream of, and pumpkin soup and pies can be smelled down every street, Day of The Dead also has some traditional treats. Pan de Muerto is one of the most traditional foods to eat on and around Day of The Dead. This orange essence sweet bread also pairs perfectly with another traditional treat, Champurrado, a rich and spicy hot chocolate. Other warming treats such as Tamales, Pozole and Mole Negro.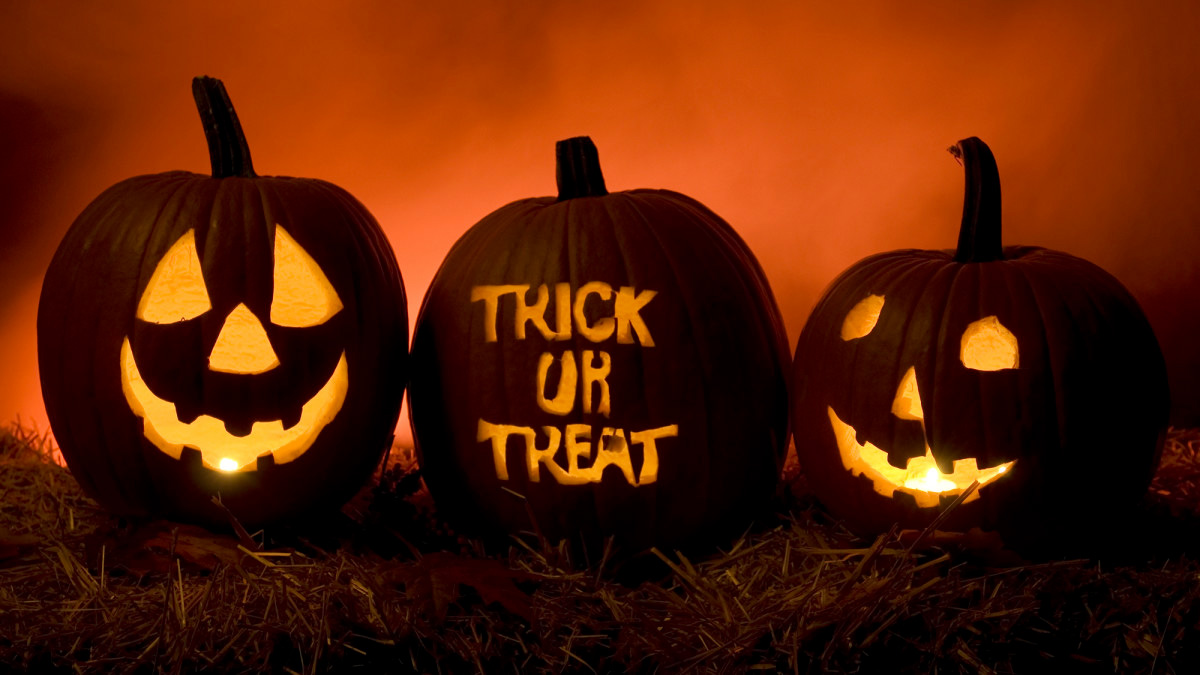 Now, on to the differences…
Halloween is a dark, spooky, creepy and sometimes scary holiday. People will watch scary movies, try to prank each other and most of the time head to parties with their friends, leaving their younger and older family members behind. Day of The Dead, on the other hand, is all about bright colours, love and joy. This holiday is a time when the whole family comes together to eat, drink and reminisce.

The major difference between these two holidays is due to the real meaning behind each. Halloween is based on the Celtic festival of Samhain, where people would light bonfires and don scary costumes to ward off ghosts and demons that could harm their next harvest. While Day of The Dead is all about remembering and celebrating the people they have lost. That's why for Day of The Dead, people will erect beautiful altars, filled with bright orange marigolds, deep red candles, happy photos of their departed loved ones and intricate trinkets and foods that their family members used to enjoy.

Whether you're a huge fan of Halloween or are wanting to get involved with the wonderful traditions of Day of The Dead, you can find both in the Riviera Maya. Thanks to the melting pot of cultures found in the Riviera Maya, there are plenty of Halloween parties, trick-or-treating spots, Day of The Dead altars and traditional Mexican fiestas for you to enjoy.