Everything you Need to Know About Arriving at Cancun Airport 2022
Cancun Airport is the second busiest in Mexico, and the 10th busiest in the world for international travel. With its close proximity to the white sand beaches and glistening turquoise waters of Playa del Carmen, Cancun and Tulum, Cancun Airport is the gateway to some of the most popular destinations in the world.

This year, new records have been set, with over 20 million international tourists already having passed through its doors. To deal with such a busy and bustling airport, the Mexican government have implemented a few changes to customs and arrivals. But don't worry, we've got everything you need to know about getting through Cancun Airport smoothly and quickly in 2022.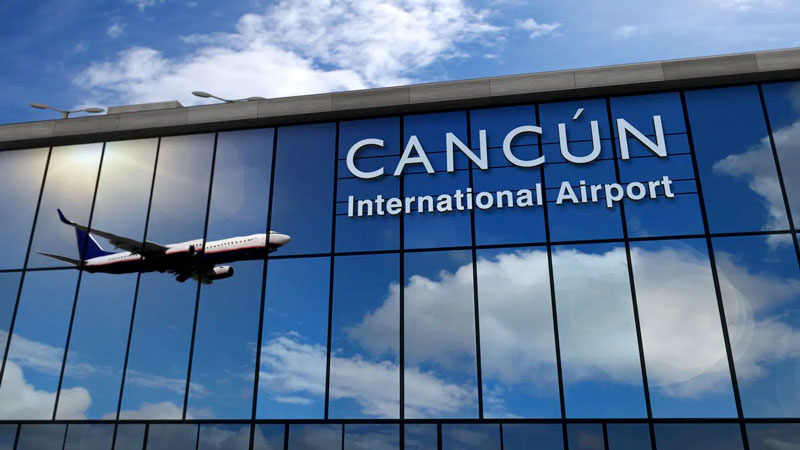 The Terminals at Cancun Airport
First things first, let's talk terminals. Cancun Airport has 4 different terminals; Terminal 3 and 4 are mostly used for international travel, while Terminal 1 and 2 mostly operate with domestic airlines.

Terminal 3 and 4 host popular international airlines such as American Airlines, Air Canada, Delta, JetBlue, Spirit, United, Frontier, WestJet, Southwest and air Transat. So, if you're flying in from the States, Canada or Europe, you're most likely going to be landing in one of these two terminals.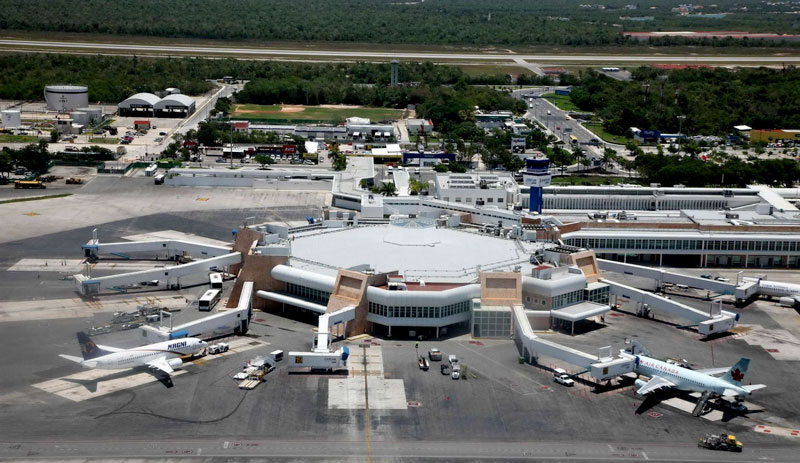 Passing through Immigration at Cancun Airport
After exiting the plane, your next step is immigration. One of the biggest changes that the government have implemented to streamline the arrivals process at Cancun Airport, is to get rid of the FMM (Multiple Immigration Form). People arriving from countries such as the USA, Canada and Europe will no longer be required to fill in this tedious form, instead, they will be granted fast-track entry.

On April 30th, an amendment to the Mexican immigration law was put into effect, meaning that people can now use the digital kiosks for their immigration process. This has dramatically reduced wait times and has alleviated some of the long lines that form during high-season at Cancun Airport.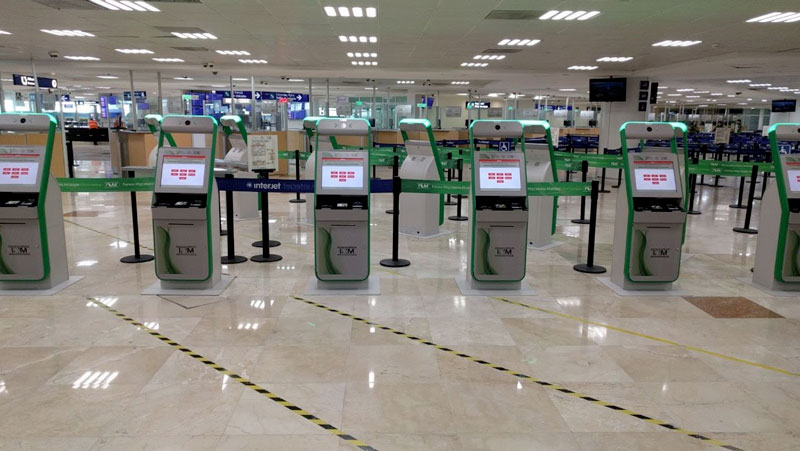 The Customs Process at Cancun Airport
After collecting your baggage at the carousels, you will go through your final checkpoint at Cancun Airport; customs. Unlike most other countries, customs in Cancun is a game of chance. You will push a button that will either light up green or red. A green light means you can continue on your way and exit Cancun Airport. The red light means a custom agent will inspect your luggage. If the button turns on the red light, don't worry, inspections are usually quick and painless.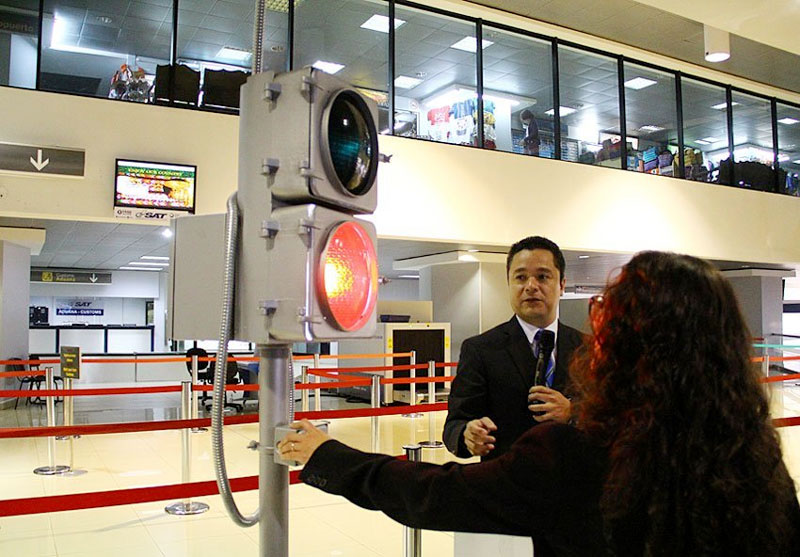 Things to Avoid at Cancun Airport
Once you've cleared customs, you will walk through double automatic doors and will be faced with a slew of travel agents, tour operators and transport companies. Here are a few things you will want to avoid in this area;

Money exchange kiosks: The exchange rates offered in the airport are notoriously bad. It's better to exchange your money into Mexican Pesos in your home country or at a local exchange house in the town you're travelling to.

Pushy transport companies: If you need to take a taxi or public transport from Cancun Airport to your hotel, try to avoid the transport companies inside the airport, as they are usually overpriced and very pushy. Instead, head straight outside and look for the bright red ADO bus kiosk or the blue SuperShuttle kiosk.

Timeshare and tour salespeople: By now, we all know that it's a bad idea to purchase timeshare or tours in an airport. However, some of their sales pitches may be tempting. If you're interested in purchasing a tour or timeshare in the Riviera Maya, we recommend waiting until you get to your hotel and either booking online directly with a trusted provider, or speaking to your concierge to do so on your behalf.

Now you know exactly what to expect in Cancun Airport, so you can navigate your way through with ease and begin your Mexican vacation stress-free.