Formula 1 Circuit Coming to Cancun in 2025: Update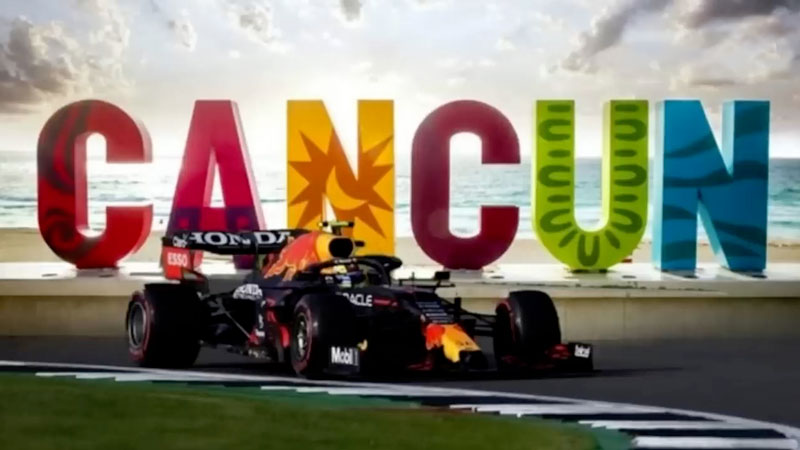 Cancun is soon to become the home of one of the most stunning Formula 1 circuits in the world. This brand new race track and autodrome will be the newest and most exciting attraction, coming to Cancun in 2025. After a world-renowned performance by Sergio Pérez in the last F1 season, buzz about this adrenaline fuelled sport has been spreading around Mexico like wildfire. So much so, that the father of F1 driver Sergio Pérez, Antonio Pérez Garibay, decided to personally head up the new Formula 1 project in Cancun.

After a very successful meeting with the CEO and president of F1, Stefano Domenicali, in mid-2022, plans to create this exotic circuit were put in motion. In late 2022, the father of Mexico's most famous driver announced "Good news for Mexico. Formula 1 2023 thanks to @claudia_shein. @fia.official @f1 the best is yet to come. Cancun 2025-2030".

Since this announcement, there hasn't been much noise around the alleged new track, until this year. Pérez Garibay appeared on socials again, stating that ""The greatest importance is that the FIA and F1 are already eagerly waiting for our candidacy. They opened the doors for me", and sharing a few details and sneak peaks of the project.

As the circuit will be located in one of the top tourist destinations in the world, there has been a lot of pressure on the project to align with local protection initiatives for the flare and fauna found in the area. Antonio Pérez Garibay, ULI Architects, and his dedicated team are doing their very best to ensure that they protect the delicate ecosystems in Cancun. The original plans have been altered, moving one of the tracks, so as not to affect the surrounding precious mangroves.

The new Formula 1 circuit is set to have an impressive investment of 400 to 600 million USD. Although the exact names of these individual investors haven't been named, it's rumoured that Carlos Slim will be amongst them. This huge investment will not only go towards an impressive 9 km long track, but a luxury hotel, an impressive hippodrome, an 18-hole golf course and many high-end on-site restaurants and bars.

We expect many more updates to come throughout 2023 and 2024 as we await this incredible motorsport project and the economic boom it's sure to bring to Cancun and the Riviera Maya.
THE AGENCY MAGAZINE
Perspectives on life and luxury
Summer Issue Out Now!