Thai Fest is coming to the Riviera Maya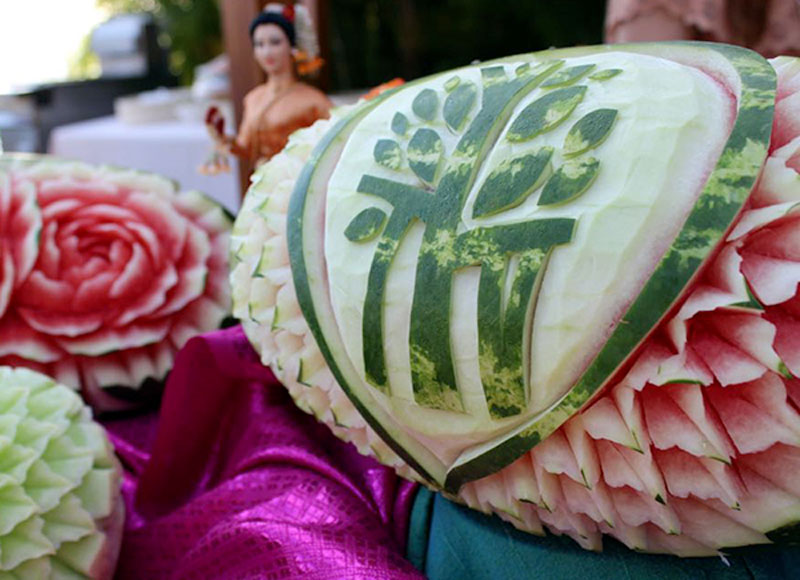 For the last 5 years, an incredible festival of flavour, soul, spice and culture has visited Banyan Tree, and this year it's going to be bigger than ever. The 6th edition of Thai Fest will travel around Mexico, gracing cities such as Acapulco, Puebla and Merida, ending its tour with a spectacular evening of entertainment and gastronomy in the Riviera Maya at Banyan Tree Mayakoba on Saturday the 8th of July.

This grand festival began in the beautiful but intimate restaurant Saffron in Banyan Tree Mayakoba and with time grew into a national touring festival. Due to the popularity of Thai Fest, the stations have flooded out into the lobby and gardens of Banyan Tree, creating a magical indoor-outdoor dining experience. Thai Fest is so close to the heart of Banyan Tree as its roots actually sit in Phuket, Thailand, which is why their flagship restaurant Saffron specialises in traditional Thai cuisine. The executive chef, Alfonso de la Dehesa, said "At Banyan Tree Mayakoba, the celebration is part of our essence. By combining our Thai heritage with the infinite inspiration that Mayan culture gives us, we always find reasons to gather and enjoy".

What can we expect from Thai Fest 2023?

Thai Fest 2023 will be bigger and tastier than ever. This year, all of the executive chefs from around Mexico will gather to put on a tantalising display of Thai cuisine. Alfonso de la Dehesa from Banyan Tree Mayakoba, Victor Tufiño from Banyan Tree Puebla, Manuel Morales from Banyan Tree Cabo Marqués, Gerardo Hernández from Hacienda Xcanatun and the global corporative chef Renu Homsombat will combine their passion and skills to create a night like no other.
You can expect dishes such as Pad Thai, red curry and Som Tam, a refreshing green papaya salad. Aside from multiple live food stations, serving the very best Thai cuisine, there will also be live music, mixology specialists creating cocktails inspired by Thai ingredients, fruit carving artists, Thai massage stations and traditional live performances.
Thai Fest 2023 is shaping up to be one of the must-see events of the year in the Riviera Maya, where you will be able to enjoy all the aromas, flavours and culture of Thailand, without ever leaving Mexico.
THE AGENCY MAGAZINE
Perspectives on life and luxury
Summer Issue Out Now!