13 Homes Built From Seaweed in Riviera Maya
Anyone that has visited the Riviera Maya since 2018 will have noticed that there's an influx of seaweed or 'sargasso' every year. Not only is this seaweed smelly and unsightly for beachgoers, but it can also damage coral and marine life when left in large quantities. Efforts from the government to clean up the excess seaweed and place barricades to stop it from reaching shore have worked fairly well, but one man has gone a step further, figuring out a fantastic use for the seaweed.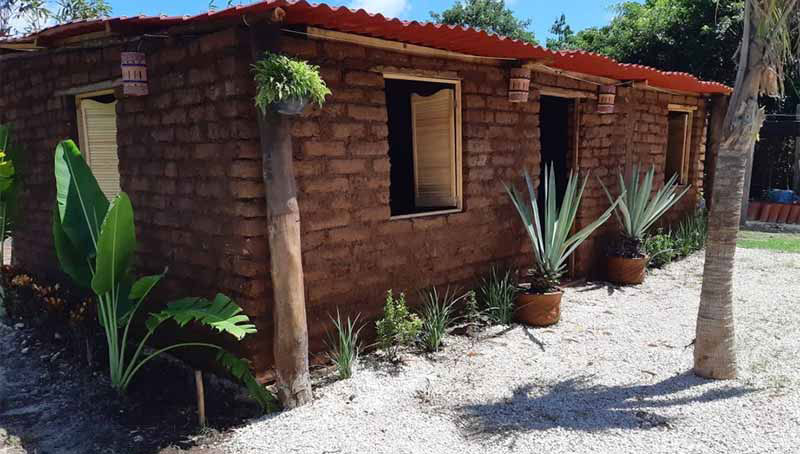 Omar Vázquez Sánchez has created an innovative building brick, aptly named the "SargaBlock", that he has used to build 13 fully functional homes for lower-income families in Puerto Morelos.

Vázquez said that he came up with the idea of creating these sargasso bricks in 2018 when he was selling seaweed he collected from the beach as fertiliser. He then began experimenting with the mixture and came up with the perfect brick formula. Each block is made up of 40% seaweed and is as strong as any other building material. In fact, Vázquez stated that "They're very resistant. And they have this added value that no product in the world has,". The very first home Vázquez built in 2020 (Casa Angelita), is a testament to the strength of his blocks, as it has been through 5 hurricanes and 6 tropical storms and is still standing strong.

Fast forward to 2022 and Vázquez has over 16 employees and has built an impressive 13 homes out of his SargaBlocks. To create the blocks, the team feeds the sargassum mixture into a specialised machine, which compresses the mixture into perfect 30 by 30-centimetre moulds. The blocks are then left to dry in the sun for around 6 hours, before being used to build. Vázquez and his team can make an impressive 3,000 blocks a day, and each one is significantly cheaper to make than regular bricks.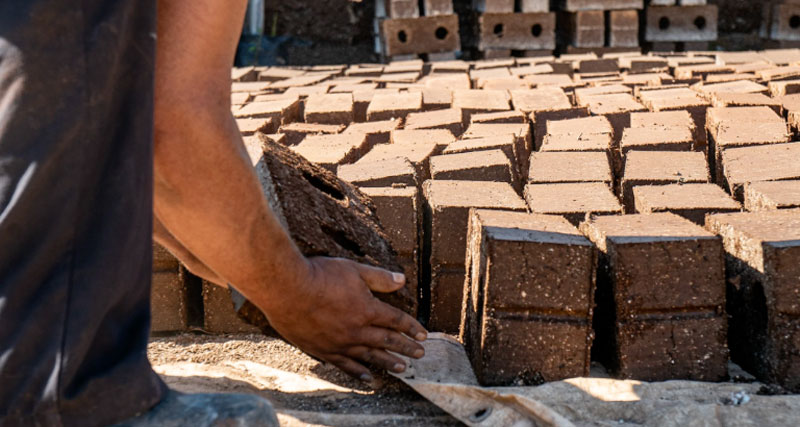 As Omar Vázquez Sánchez has a rough start in life, it was close to his heart to give back to the lower-income families that live in his home country of Mexico. He heard stories from families in the Riviera Maya which resonated with him, so he decided to build 13 homes and donate them to the local community. Each home requires 20 tonnes of seaweed, 2,000 bricks and a lot of love.

Elizabeth del Carmen López was one of the beneficiaries, that moved into her home in December 2021. An elated Elizabeth stated that "The house is beautiful. It's refreshing. Cool in the heat. And we feel safer.".

The amazing work of Omar Vázquez is truly a testament to the kindness and innovative thinking of the people of Mexico. With the world taking a turn towards more Eco-friendly and sustainable materials and building techniques, we're sure that the fantastic SargaBlocks will be used in more projects in the future.