World's Largest Cruise Ship to visit Riviera Maya in 2024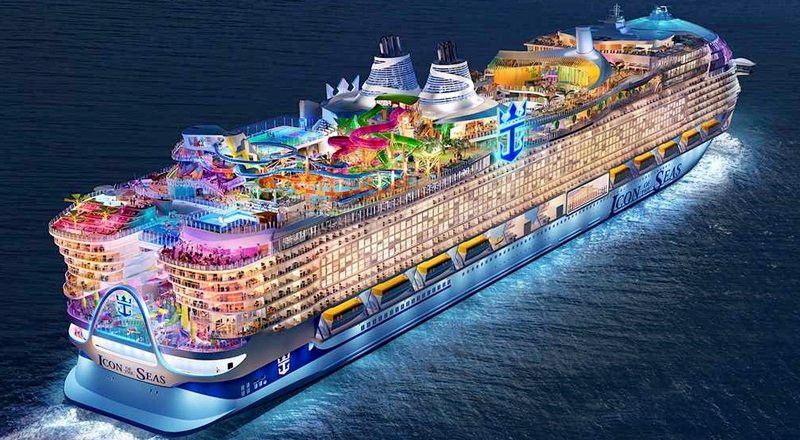 The tropical island of Cozumel has long been a gateway to the seas for people visiting the Mexican Caribbean. Cruise ships from all over the globe dock in Cozumel, giving excited tourists direct access to Playa del Carmen, Cancun and Tulum. This year, the number of cruise liners visiting the Riviera Maya has over doubled that of 2021, and it has caught the attention of Royal Caribbean International, one of the most prestigious cruise ship companies in the world.

Michael Bayley, President and Chief Executive of Royal Caribbean International has confirmed that their biggest and most impressive ship is due to hit the high-seas in January 2024 and will be headed straight for the Mexican coastline. This floating city will have the capacity for 5,610 passengers and 2,350 crew members, 16 different pools, 20 deck and 40 bars and restaurants, and an entire waterpark! In fact, the world's largest cruise ship will have the world's largest waterpark, complete with 6 thrilling slides.

Although the exact specifics of the suites onboard are yet to be released, they are rumoured to be the epitome of luxury. We're talking panoramic views of the Caribbean Sea, state-of-the-art integrated technology and high-end furnishings. This mammoth cruise ship will also have an on board spa, which will offer massages, facials and holistic rituals, made to echo those of the Mexican Caribbean.

However, the marvels of the largest cruise ship in the world don't end there. This will be the first Royal Caribbean International to run on liquefied natural gas, making it the greenest cruise ship around. Using fuel cell technology to produce all of the ships electric and fresh water, this huge cruise liner will be protecting the world while sailing it.

The Royal Carribean International's latest vessel will depart from Miami and will make stops in Cozumel and Mahahual, giving its passengers the change to explore some of the best destinations in the Riviera Maya. Passengers will have to opportunity to embark on exciting excursions, to explore ancient Mayan ruins nestled deep in the lush jungle, dive into crystal clear cenotes and scuba dive in some of the top locations on the planet.

In 2023, Quintana Roo captured 60% of cruise ship tourism in all of Mexico, and this new floating city's route is set to solidify the Riviera Maya's status as one of the top cruise ship destinations in the world.  
THE AGENCY MAGAZINE
Perspectives on life and luxury
Summer Issue Out Now!