Low sargassum levels reported across Quintana Roo.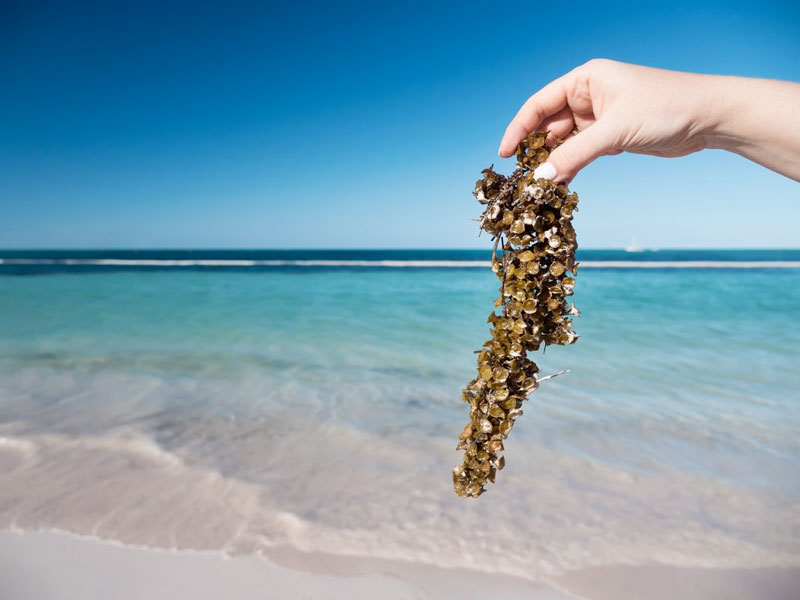 Beach goers rejoice! Reports are flooding in about the crystal clear beaches of Quintana Roo. Compared to the last three years, the beaches of Cancun, Playa del Carmen and Tulum are showing no signs of the pesky sargassum mountains and are looking pristine.

In past years, the brown and often foul-smelling sargasso reaches the beaches in May and is usually at its most abundant by June and July. However, this year, sargasso was reported as early as April, with the Mexican Navy collecting over 3,000 tons of seaweed in just the last two weeks of May. However, as the warmer weather of June has rolled in, sargassum levels seem to be at an all time low for this time of year.

The seaweed monitoring site, Quintana Roo Sargassum Monitoring Network, has reported that 68 of 100 beaches in Quintana Roo are showing 'green' for low sargassum levels, and 8 beaches have 'blue' status (Isla Contoy, all Isla Mujeres beaches, Holbox and Chiquila), showing absolutely no sign of the irritating seaweed. If you pay a visit to any beach from Isla Blanca to Playa Defines in Cancun, or from central Puerto Morelos all the way to the south of Tulum, you will be met with crystal clear water and powdery soft white sand beaches.

So, why is there less sargassum you may be wondering? Well, according to a study by University of Florida, the Great Atlantic Sargassum Belt (GASB) has been growing abnormally large since 2011. The reason for this growth, in part, is due to a nutrient-rich overflow from the Congo, Amazon and Mississippi rivers, feeding the sargassum and causing extra blooms. In March, the Great Atlantic Sargassum Belt was reported to be an awe striking 13.5 million metric tonnes, which is why Quintana Roo was seeing a surge in seaweed early this year. However, in May, the University of South Florida's Optical Oceanography Laboratory released an announcement stating that the GASB had shrunk an unprecedented 15% in size, something that shocked scientists and has never before been seen.

The shrinking Great Atlantic Sargassum Belt seems to have been a blessing for the eastern Atlantic and the Caribbean, leaving beaches clean and free of the smelly sargassum that usually graces their shores during the summer months.
THE AGENCY MAGAZINE
Perspectives on life and luxury
Summer Issue Out Now!