Mexico ranked as world's top place to live as an expat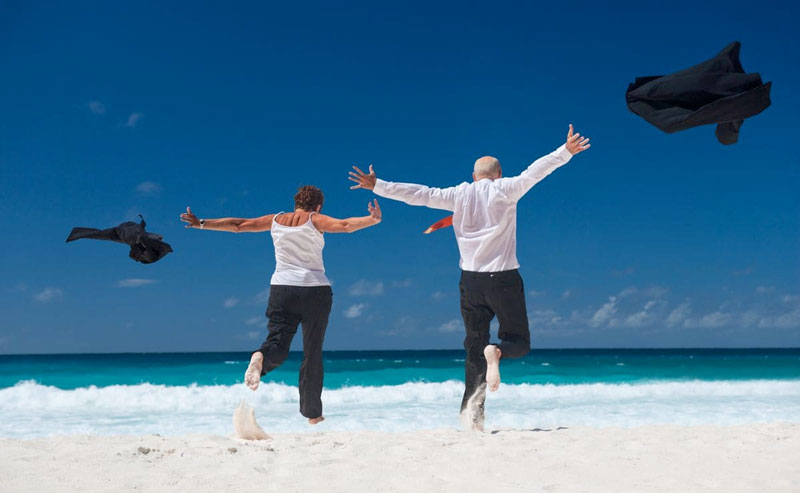 Each year, Global Expat Network Internations (GENI) run an Expat Survey to see how content expats are living in foreign countries. For the last five years, Mexico has scored in the top rankings, and this year, Mexico is the number one place to live! An impressive 90% of expats said they are extremely happy with their life in Mexico, this is compared to just 72% living in the other countries surveyed.

What is the Expat Survey?
The Expat Survey launched in 2014 and has since become one of the go-to date hubs for people looking to move their life abroad. The GENI survey polls 171 different nationalities living in 171 countries and then combines them to rank 53 destinations worldwide. These destinations are ranked on things such as; quality of life, ease of settling in, working abroad, personal finance and their own "expat essentials" index, which is based on indicators such as housing, language, administration and even digital life.

How did Mexico Rank?
With the growing popularity of Mexico and the diverse option of city, mountains, beach or countryside living, it's no wonder it came out top in the Expat Survey 2023. The main reasons expats have for moving to Mexico are the better quality of life, to have an adventure, for work reasons, or to retire abroad. However, GENI has uncovered that the average age of expats living in Mexico in 2023 is 54.6, which is much lower than previous years. This reflects the trend towards younger digital nomads calling Mexico home, rather than the usual retirees.

So, let's break down how Mexico did on the Expat Survey criteria:
For quality of life and ease of settling in Mexico ranked extremely high, coming in number 1 for work-life balance. Over 74% of expats said that they found it easy to make friends with local residents due to their friendliness and welcoming nature, compared to the global average of just 43%. So, not surprisingly, Mexico ranked number 2 for expats having a personal support network that they feel they can depend on in their new home country.

When it comes to working abroad, personal finances and housing, Mexico is right at the top of the list, with a whopping 71% of expats being happy with the cost of living, compared to the low score of 44% globally. Expats also reported that the housing market in Mexico was extremely satisfactory, with affordable housing being readily available even in the most popular areas. It doesn't come as a surprise that an impressive 80% of people reported being happy with their financial situation in Mexico, compared to just 58% globally.

Although people from all over the world are choosing to make Mexico their new home, the top three expat groups are the United States, Canada and Germany. The relationship and closeness of Mexico to the United States, coupled with its welcoming culture, wealth of dining options, incredible cost of living and a work-life balance not seen in most places, have secured its spot as the top place for expats to live in the world.  
THE AGENCY MAGAZINE
Perspectives on life and luxury
Summer Issue Out Now!