The Riviera Maya Jazz Festival returns in 2023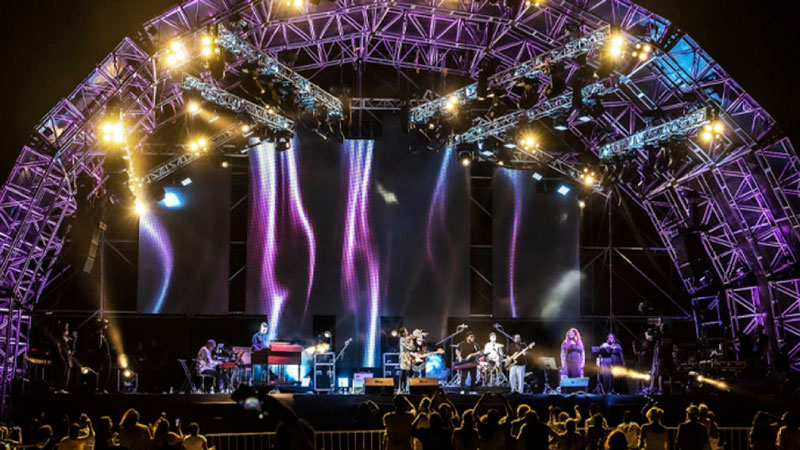 The annual Riviera Maya Jazz Festival is officially coming back to the Mexican Caribbean this year. Since the pandemic, conditions for this incredible festival haven't been ideal, and in 2022, the jazz festival was unfortunately cancelled. People waited with bated breath to know if 2023 would be the same, but Javier Aranda, the director of the Tourism Promotion Council of Quintana Roo, has announced that they will be releasing the official line up and dates this month for the Riviera Maya Jazz Festival 2023! They are allegedly waiting on two huge groups to perform, so this year could shape up to be just as epic as those before.

What is the Riviera Maya Jazz Festival?
Founded in 2003 by Fernando Tousaint, the Riviera Maya Jazz Festival is an annual celebration of the music and culture of Jazz. Since its opening, the festival has grown exponentially and is now considered one of the best jazz festivals in the world. The Riviera Maya Jazz Festival attracts more than 50,000 people each year and sees world-renowned international artists such as Norah Jones, Kurt Elling, Dannah Garay, Brian Skonberg and the Elite Band, grace its stage. One of the most incredible things about the festival is that it's completely free to attend, allowing people from all economic backgrounds to enjoy the sultry sounds of jazz.

Where is the Riviera Maya Jazz Festival?
Mamitas Beach in Playa del Carmen is usually the home of the Riviera Maya Jazz Festival, and Javier Aranda has hinted that 2023 will be the same. Each year, people set up blankets on the sand and listen to the incredible jazz bands under the stars, with their toes in the sand. It's truly a magical experience. The festival us usually held towards the end of November, over the American Thanksgiving weekend, as the evenings are usually cool and dry this time of year.

As the Riviera Maya Jazz Festival is a free event, grabbing your spot early is recommended, as the crowds flow in just before the music starts. We suggest taking a picnic and some drinks with you, and setting up your blanket and chairs early to ensure you get a good spot and a bite to eat before the performances begin.  
THE AGENCY MAGAZINE
Perspectives on life and luxury
Summer Issue Out Now!