New Fast Track Entry at Cancun Airport - FMM Form Scrapped
There has been some great news circulating around the popular tourist destination of the Mexican Riviera, and Thursday 20th, these rumours became a reality. Tourists visiting Cancun airport will no longer be required to fill out the tedious FMM (Multiple Immigration Form) and American Citizens will also receive a fast-track entry process.

Anyone that has landed at Cancun airport during high season will know the pain of waiting in hour-long lines to clear immigration, only made slower by people having to stop and fill in their FMM forms. Well, these long waits are set to be a thing of the past as the Mexican Government has dubbed these forms unnecessary. Tourists visiting the Riviera Maya will now receive a simple stamp in their passport instead, which is going to really streamline the arrivals process at Cancun airport.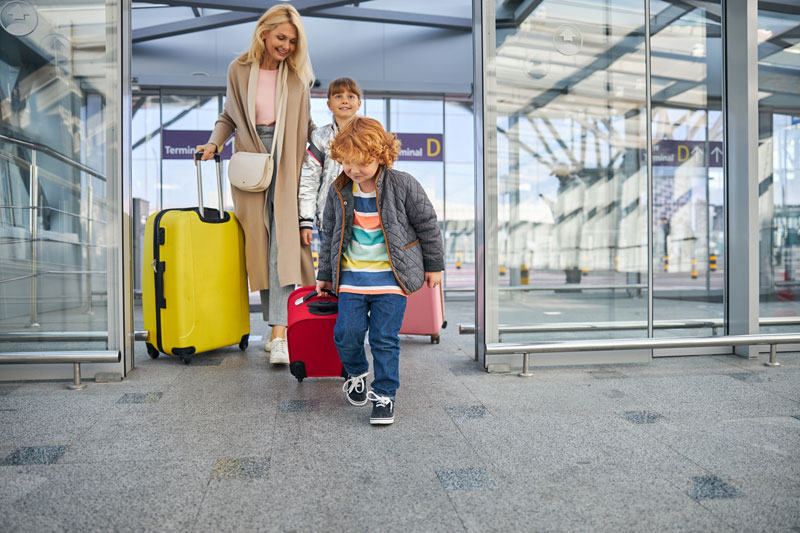 By eliminating the FMM form, not only will some of the pressure on already overwhelmed airport staff be slightly relieved, but tourists also won't have to worry about keeping that pesky form with them and safe throughout their vacation in Mexico. Before, if you would lose your FMM form, you would be charged a $25 TAX, and if it happened frequently, you could be refused re-entry into the country.

With over 12 million tourists visiting the Mexican Caribbean in 2021, the cries for change from the local tourist industry have finally been answered. However, not all countries will benefit from the new process. Americans and Canadians make up the vast majority of international tourists visiting Cancun each year, so they, amongst any other country that was already eligible for a 180-day tourist visa will now receive a simple stamp. However, all other countries, including Brazil, El Salvador, Haiti, Honduras, and Venezuela, that would only be granted a 30-day visa, will still need to fill in a tourist form.

Cancun and the Riviera Maya are amongst some of the most popular destinations on the globe, and tourism in these areas only seems to be increasing year by year. The changes that Cancun airport has decided to make are going to aid in streamlining not only the arrival but also the departure process, making the journey to and from the Mexican Caribbean easier than ever before.
If you'd like to take advantage of the growing tourism industry in the Riviera Maya through vacation rentals, or are looking for your new forever home in the sun, please don't hesitate to contact us at The Agency RM with ay questions or needs.