The Progression of Tulum's Infrastructure:
What to Expect 2021-2022
Tulum, a magical town that you've undoubtedly seen all over Instagram, in travel magazines and even on your friend's cameras. This once sleepy beach village has grown drastically over the last few years, thanks to a huge boom in tourism. However, with all these new tourists passing through every year, the local infrastructure needed to keep up. This year, it's estimated that a whopping 2.19 million people will visit Tulum, and some of this is thanks to the moves made by the government to improve both accessibility and infrastructure in Tulum. So, what new things can you expect to see in Tulum throughout 2021 and 2022?
The Mayan Train
Rumours about the Mayan Train have been around for years now, however, this year, they finally broke ground. The construction of this 950km (1500 mile) has begun along various points of its three-prong route. The total cost of the train is said to be around 6 million USD and will take over 4 years to complete.

Although the Mayan Train will eventually loop around the entire Yucatan Peninsula, focus is on three main routes that will connect Cancun to Southern Quintana Roo, Cancun to Merida and Southern Quintana Roo to Southern Campeche.

Since construction started on the Mayan Train, people have been snapping up land and starting to build along the suggested routes. It is said that 85% of the 20 million people that visit Cancun each year don't leave the area, however, the Mayan Train is set to send a large amount of that tourist directly to Tulum with ease. This means that now is the time to jump on some of the unsold properties and land in Tulum before the prices begin to sky-rocket.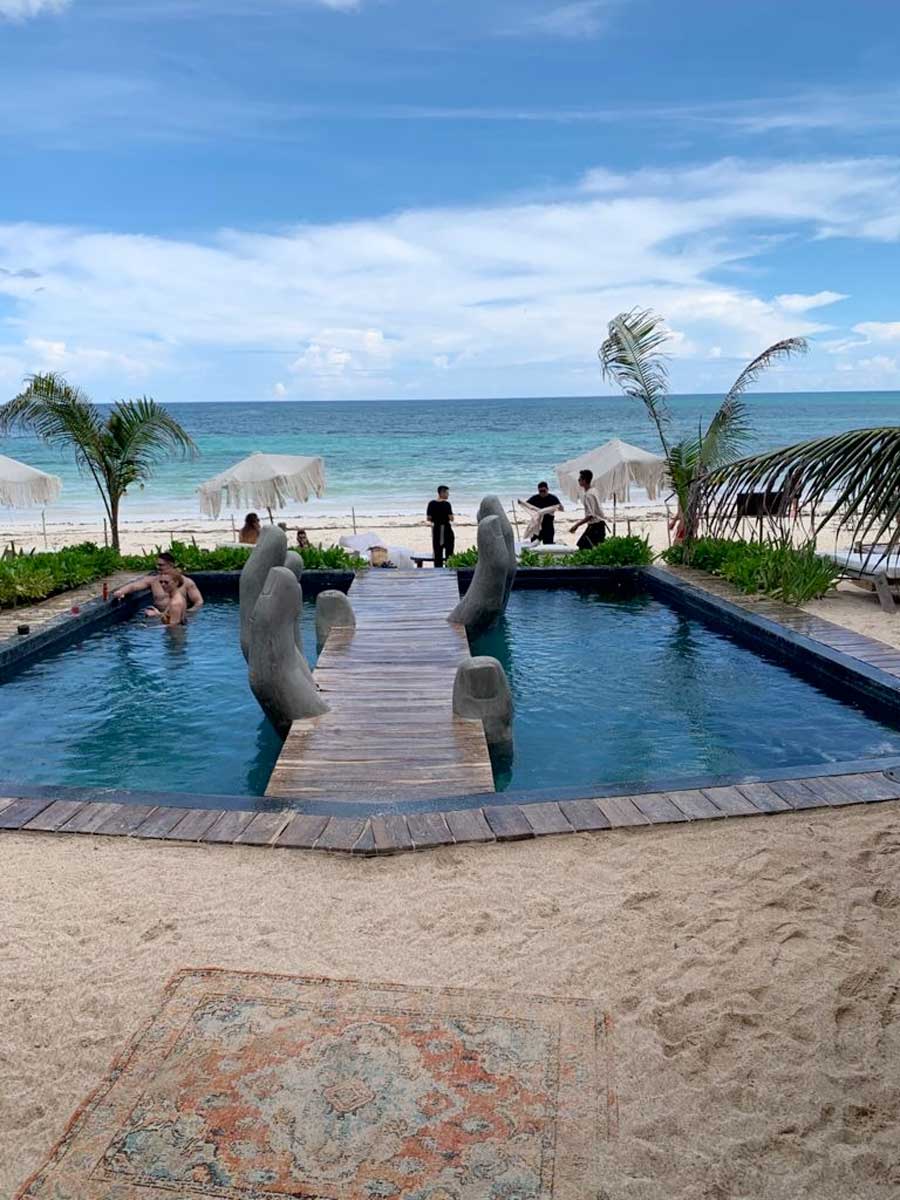 Kukulcan Avenue

One of the biggest issues with the increased tourism in Tulum was access to the hotel zone. The one coastal access road Av. Coba saw 2,000 vehicles pass through daily, which created extremely bad congestion. Tulum needed something that would give relief to this one access road, and so Kukulcan was made.

This 4.2 km long road was officially opened to the public on March 31st, 2021 and runs all the way from Tabano to Casa Malca in the Hotel Zone. Once completed, this road will have 9 different connection points, acting as a much-needed access road for many different areas throughout Tulum.

The Kukulcan road isn't just a way to relieve the heavy congestion along Av. Coba, but it's also a way to bring new business and foot traffic to the businesses and developments on the south side of Tulum. As this new road is part of the Municipal Program of Territorial, Ecological and Sustainable Urban Development of Tulum, it's going to bring in many exciting real estate projects and developments.
Tulum Airport

Probably one of the most exciting infrastructure changes in Tulum will be the Tulum airport. Right now, the closest airport to this wonderful town is Cancun, which is located at least a 1 hour and 40 minute drive away. To increase tourism in the area, Mexico's President López Obrador is spearheading the project to begin this year and be completed by 2023.

Tulum airport will be build just outside of the city, covering an impressive 1,500 hectares. There will be two terminals, one for regular travellers and a luxury terminal for the more elite visitors arriving by private jet. It is expected that over 3 million passengers will pass through Tulum airport each year, which can only create Tulum's next real estate boom.


If you're looking to invest in real estate in Tulum before the prices begin to rise, please don't hesitate to contact us here at The Agency RM.