Why The Riviera Maya is Perfect for Families With Kids!
We all know the Riviera Maya as the perfect holiday destination. The white sand beaches, plethora of restaurants, happening nightlife and lively bars make this the perfect place for couples to spend their summers. But did you know it's also the perfect spot for families with kids to enjoy some time in the sun or even relocate to? Not only is the Riviera Maya filled with tonnes of family-friendly resorts and endless outdoor activities for children, but it's also home to some amazing schools. Read on to find out why the Riviera Maya is a top kid-friendly destination.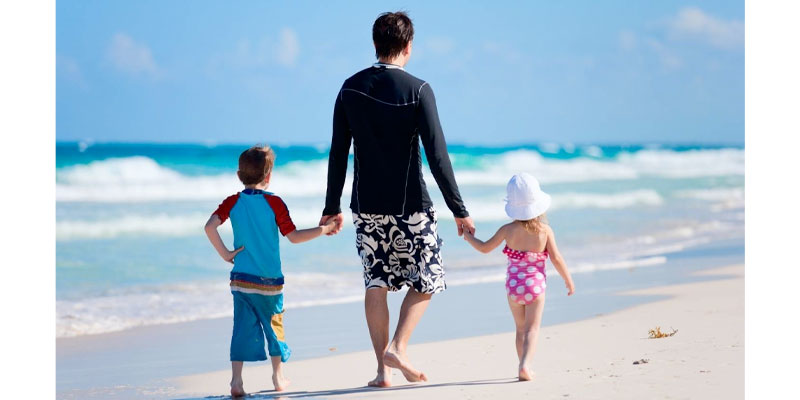 Things to do
Whether your children love to go to the movies, go shopping with their teen friends, play water sports or explore the great outdoors, the Riviera Maya has something to keep every kid entertained.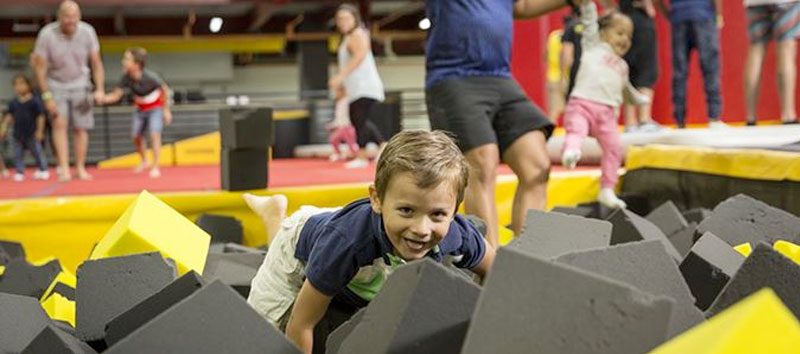 Indoor fun
For indoor fun, Cancun and Playa del Carmen are home to Cinepolis and Cinemex, two state of the art movie theatres that show all the latest blockbusters and kid favourites. Shopping malls such as Plaza las Americas and Kukulcan Plaza also have plenty of play areas, arcades and events for children, plus all their favourite stores from back home. Cancun is also home to the amazing Sky Zone trampoline park which is a favourite amongst children and adults alike.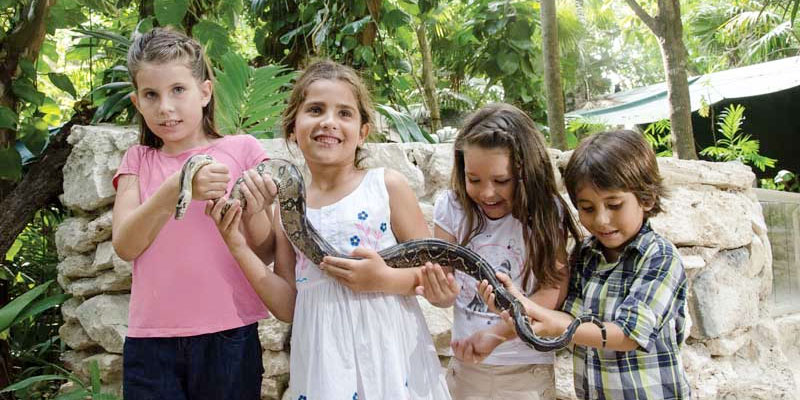 Outdoor Adventure
If your children are animal lovers, they will also find plenty to do in the Riviera Maya. Croco-Cun Zoo is home to a fantastic array of exotic animals, including, of course, crocodiles. The Akumal Monkey Sanctuary is also a fantastic day out where your little ones can interact with Monkeys, ride ATVs and even take a dip in their cenote. Playa del Carmen also has a spectacular aquarium, aptly named El Acuario de Playa del Carmen. This magical place is home to over 200 marine species, set out in over 45 fascinating exhibits.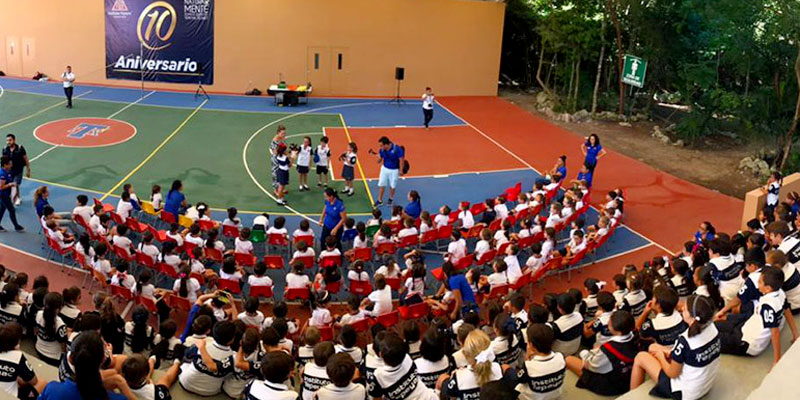 Schools
he Riviera Maya isn't just a great place for families to enjoy a vacation, it's also a fantastic place to relocate to. Many families with children of all ages now call the Riviera Maya home. Gated and protected communities such as Puerto Aventuras and Playacar provide a safe and friendly place for families to live close to a great number of schools.

There are countless international schools in the Riviera Maya which teach in both English and Spanish, so your little ones will feel comfortable learning in their own language, but will also pick up a second language along the way. There's even a new alternative holistic school opening in the heart of Selvazama known as Green School Tulum. All schools in the Riviera Maya are strictly regulated by the SEP (The Secretary of Public Education). Plus, any crepitation or diploma awarded by the SEP is recognised in both the USA or Canada if your children eventually move back home.

Some of the top private schools in the Riviera Maya are:
· La Salle
· Akluum School
· Green School Tulum
· International School of Playa del Carmen
· Colegio Ingles
· Colegio Weston
· Colegio Puerto Aventuras
· Instituto Tepeyac Xcaret
· Comunidad Educativo El Papalote
If you're looking to relocate to the Riviera Maya and have a family with children, we are here to help you along the way and find you the perfect family home. Don't hesitate to contact us at The Agency RM with any questions or concerns you may have.