Robert De Niro Opening New Hotel in Tulum
Robert De Niro is officially opening his 30th hotel right here in the Riviera Maya! The Oscar-winning Hollywood star is taking advantage of the incredible real estate market in Mexico, and is officially opening the next Nobu Hotel and Residences in Tulum.

For his new venture, Mr De Niro has partnered his company Nobu with the hospitality powerhouse RCD Hotels, to bring his Tulum vision to reality. The CEO of Nobu, Trevor Horwell stated that "We are extremely proud to have achieved our 30th hotel milestone in just nine years and honored to share the vision of our hotel… It is a special privilege to be partnering with RCD again and on this exciting new project as the Nobu Hotel and Residences Tulum".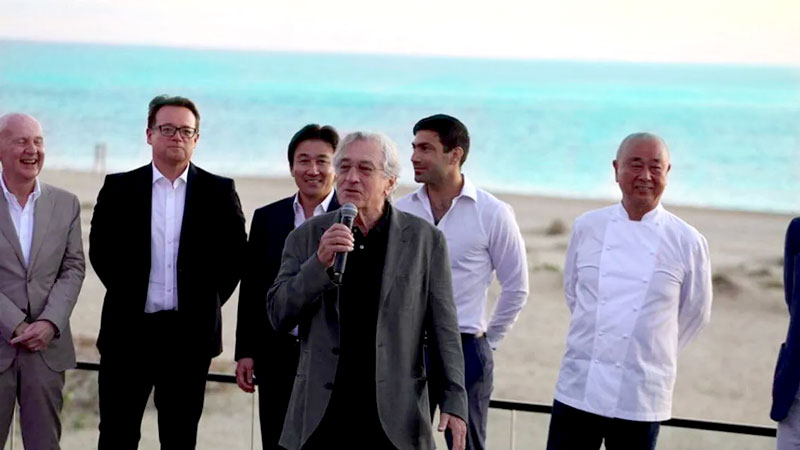 So, with these two hotelier "big dogs" joining forces for this new Robert De Niro hotel, what can we expect?

Nobu Hotel and Residences are going to have 200 rooms, ranging from standard guest suites, to impressive luxury villas. There will also be 12 meeting spaces, as the company pushes a focus towards both corporate events and more luxe social gatherings. Of course, we can also expect the companies signature Nobu restaurant to be on-site, but De Niro is also adding a secondary restaurant on the beach and a stunning event space, perfect for weddings.

As of yet, there's no official opening date for this incredible project. However, other Nobu, RCD partnerships have opened rapidly and with great success in vacation hot spots such as Los Cabos, Miami, Ibiza, Punta Cana, Santorini and Las Vegas. So, we can definitely expect the same for their new Tulum hotel.

In the last year, tourism has increased astronomically in Tulum, and real estate prices have increased by an impressive 40%. Robert De Niro has clearly seen the unimaginable value in investing in real estate in the area, as prices and tourism are set to keep on increasing.
If you're also looking for a solid real estate investment with guaranteed RIOs, we highly recommend following in De Niro's shoes and looking into Tulum. Plus, at The Agency RM, we are here to help you along the journey to find your perfect property in the Riviera Maya.