Why is September Important in Mexico?
September is an especially important and significant month in Mexico that is celebrated by Mexicans all over the world. You may have been walking though the streets of Playa del Carmen or Tulum and noticed that all the restaurants and stores are adorned in red, white and green bunting, lights and decorations. This is because September 16th is Mexico's Independence Day.

A little history…

For over 11 years, Mexico battled with Spain for the rights to their own land. Mexico was colonised by the Spanish in 1519 and it took them until the 1800s to be able to fight back and reclaim their country. The epic war started on the 16th of September 1810, when a beloved Catholic priest, Miguel Hidalgo, made a moving speech to rally the people. This speech is now known as "El Grito de Dolores" or "The Cry of Independence".

So, unlike many other countries, Mexico's day of independence is the day that they began their fight, not the day they won. In Mexico, they celebrate the strength of their people, the hope that Hidalgo instilled in their hearts and the willingness to fight for their country.

After a long and difficult battle, the Mexican freedom fighters operating under the guiding hand of Agustín de Iturbide, a Mexican military leader, took control of Mexico City and officially declared national independence in February 1821.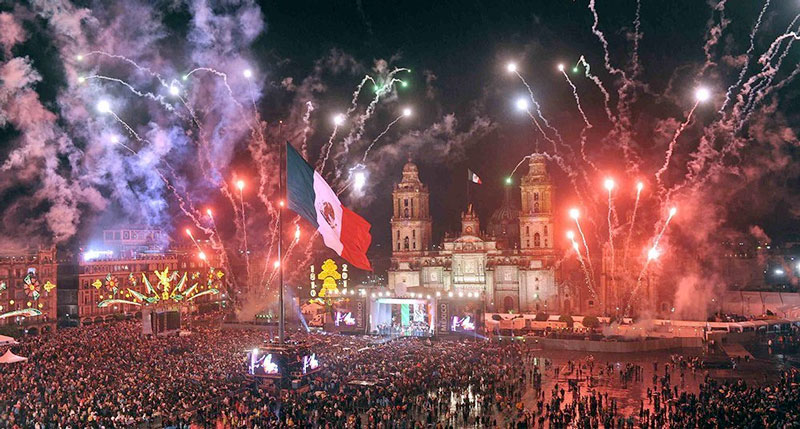 How is it celebrated?

During the entire month of September, there are street parties, firework displays, rodeos, folk dancing and huge parades that happen throughout every city in Mexico. However, the most important aspect of the celebration of Mexico's Independence Day is "El Grito". This happens at 11:00pm on the 15th of September. For this important tradition, people usually raise a toast of tequila, the battle cry of Miguel Hidalgo is recited, and the crowds respond to each line with a spirited "Viva!".

Even in places like the Riviera Maya where there's a strong mix of cultures and nationalities, the spirit of Mexican Independence Day rings out across the region. You can find large ferias, festivals and performances in the municipal squares. Delicious national dishes such as the famous Chiles En Nogada and Pozole are also sold at every Mexican restaurant throughout the month of September.