The Agency is the Hottest Show on Netflix This Month
Mauricio Umansky's billion-dollar brokerage, The Agency, is about to become the hottest new show on Netflix!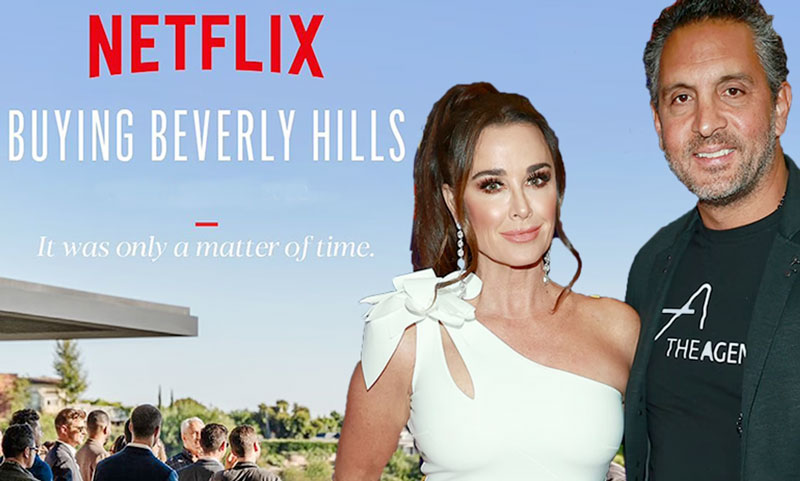 As many of you may know, The Agency is one of the biggest real estate agencies in America. From their incredible success, owner Mauricio Umansky also opened The Agency RM, which has been helping expats find their perfect vacation and investment properties in the Riviera Maya. This month, that success is about to reach new heights, as the brokerage now has its own Netflix show; Buying Beverly Hills.

This occu-soap will follow the glamorous agents and clients of The Agency as they navigate the high-roller real estate world of Beverly Hills, USA. Throughout the show, you'll see some of the most luxurious homes in Southern California, located in the most sought-after and coveted areas.

Umansky is no stranger to the limelight, as he has starred in the popular TV show, The Real Housewives of Beverly Hills, alongside his leading lady, wife Kyle Richards. However, on Buying Beverly Hills, we will also meet his stepdaughter Farrah and daughter Alexia as they showcase this family-run brokerage. The top selling agents in the brokerage, that helped Umansky reach an impressive 4-billion dollars in sales, will also be a huge part of the show, so get ready to see Santiago Arana, Ben Belack, Joey Ben-Zvi, Jon Grauman, Brandon Graves, Allie Lutz Rosenberger, Melissa Platt and Sonika Vaid in action.

Buying Beverly Hills dropped on Netflix on Friday the 4th of November and is already becoming a viewer's favourite, with some saying "it fills the Selling Sunset shaped hole in your life". Well, with property sales such as the Playboy mansion under their belt, and incredible LA homes like the $65 million dollar mansion we see in the first episode to play for, this is going to be one hell of a real estate ride.