The Best Places to Workout in Tulum.
Tulum is known for its holistic approach to life and wellness, but the people who live in this boho-chic town also put great importance on their fitness. So, there's no surprise that there are countless options when it comes to places to work out in Tulum. Whether you're looking for some mindful yoga, intense CrossFit, rejuvenating pilates or even a sweaty gym session on the beach, these are the best places to workout in Tulum.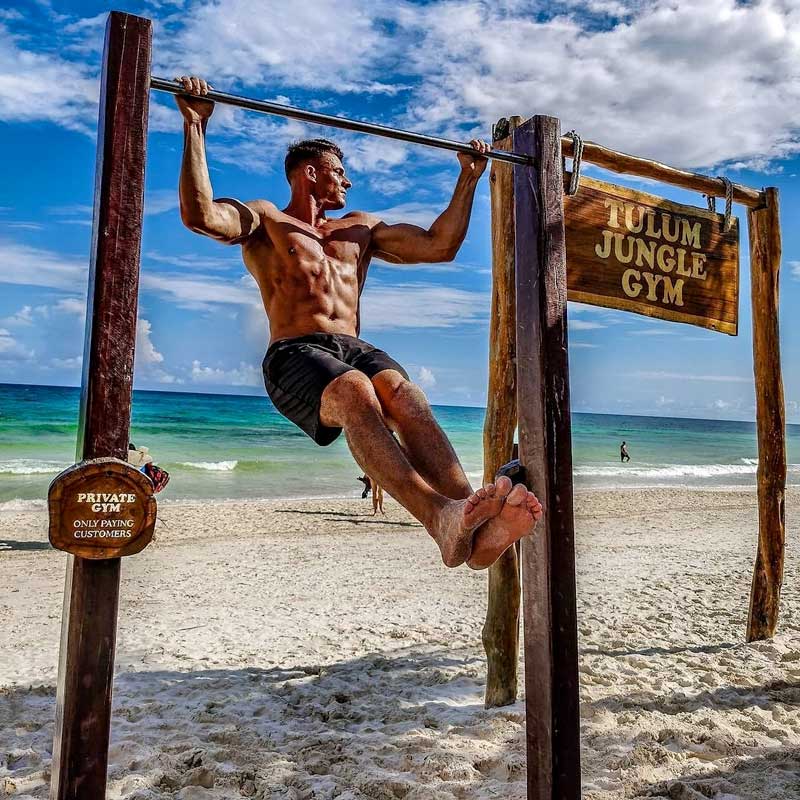 Tulum Jungle Gym

If working out Fred Flintstone style on the sand while looking out over the glistening ocean or surrounded by a tropical jungle is your style, then The Jungle Gym is the one for you. They have two different locations, one on the white sand beach of Tulum and another in the town centre. Both gyms offer unique equipment that is made purely from natural materials (such as bamboo, wood and stone), and then hand-carved by local carpenters right there in Tulum. Often frequented Instagram fitness gurus, international bodybuilders and CrossFit athletes, this gym may look beautiful, but it's all about the workouts.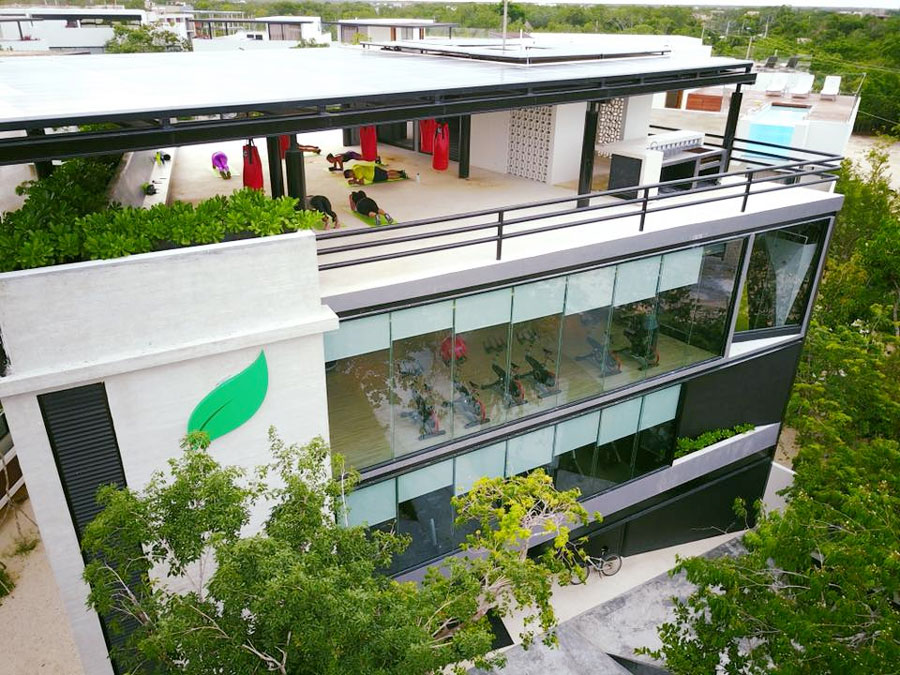 Los Amigos Gym & Climbing

Los Amigos offer world-class equipment, fantastic trainers, luxury amenities and amazing views out over the Mayan jungle. However, if going to the gym and hitting weights or the treadmill all day isn't really your thing, then you can try your hand at Los Amigos three-story climbing wall. Rock climbing is a fantastic full-body workout that will also get your adrenaline pumping. The best thing about this state of the art gym? They are fully solar-powered, making them the first zero-emission gym in Mexico!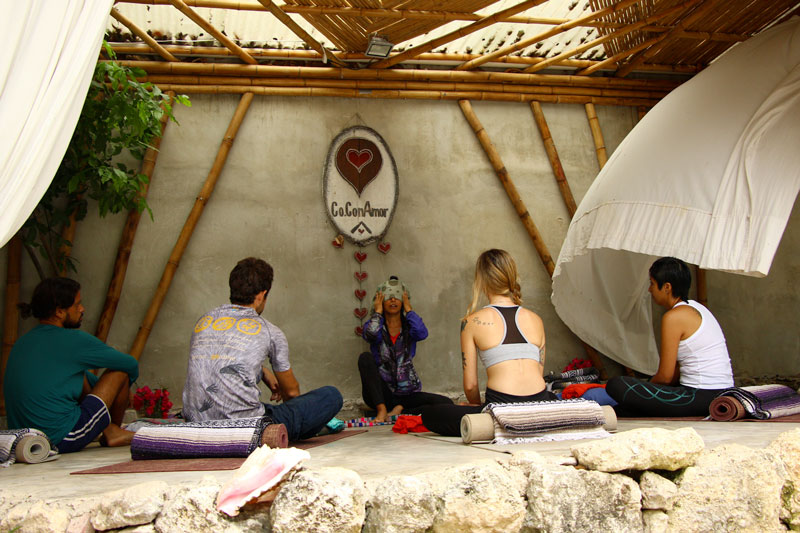 The OM Collective

One of the most sought after workouts in Tulum is Yoga. Students and instructors flock from all over the world to participate in workshops and camps in this stunning town. The OM Collective is a shining example of this as they are proud "wellness ambassadors and healers who help people connect with themselves again". Emily Plauché, the founder of The OM Collective is a certified yoga therapist with an impressive MS in yoga therapy. She has also trained with some of the best yoga gurus in the world for many years, so you know you're in good hands at this relaxing yoga studio.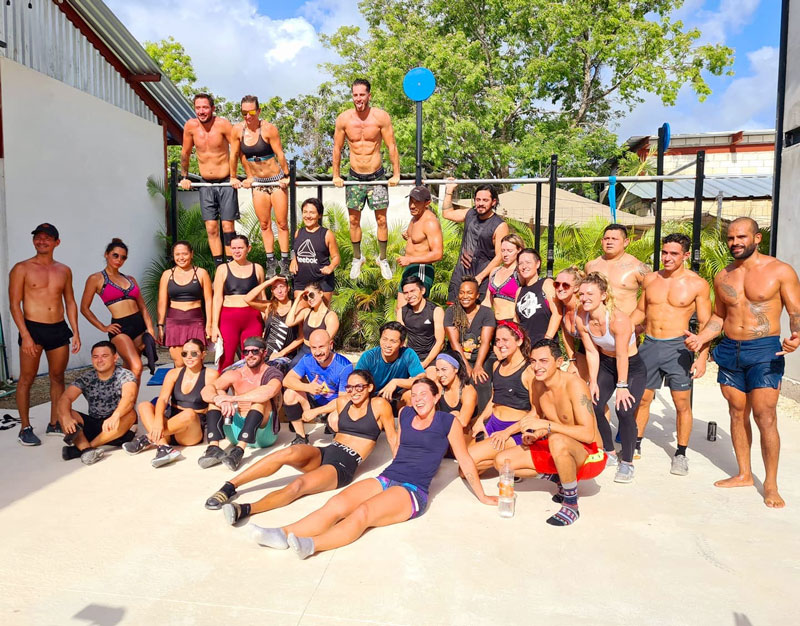 Tulum CrossFit

This friendly local gym is the only officially affiliated CrossFit gym in Tulum. Their bi-lingual trainers are always on hand to motivate and coach you and they have all the equipment you need to up your CrossFit game. Tulum CrossFit pride themselves on creating an environment where everyone feels welcome and can push each other to progress. If you're looking for a killer CrossFit workout in Tulum, this is definitely the gym for you.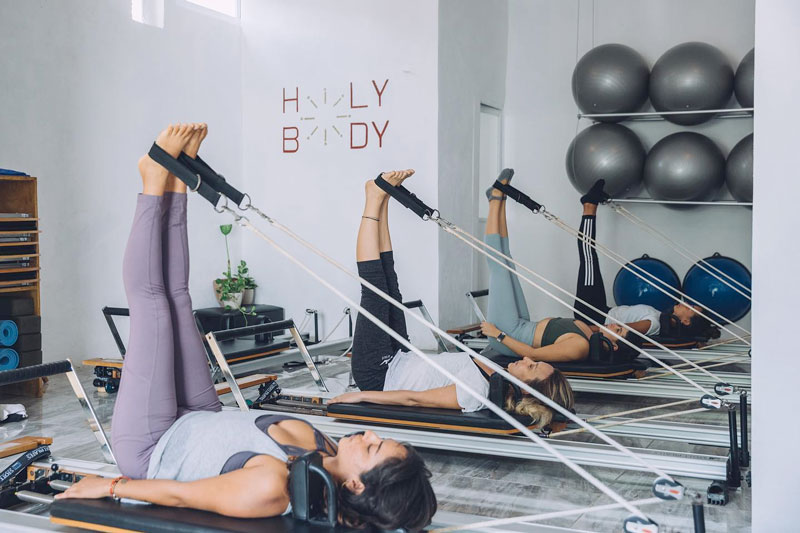 Holy Body Pilates

This modern Reformer Pilates studio is located just off the main avenue in Tulum and offers intimate Pilates classes for all fitness levels. Their goal is to help you understand your body, strengthen your core and improve your overall posture and mood. Holy Body Pilates Aldo offer mat-work Pilates and all the accessories to keep things fresh and interesting. To give you that boost of cardio, they also offer spin classes and spin/Pilates combo passes.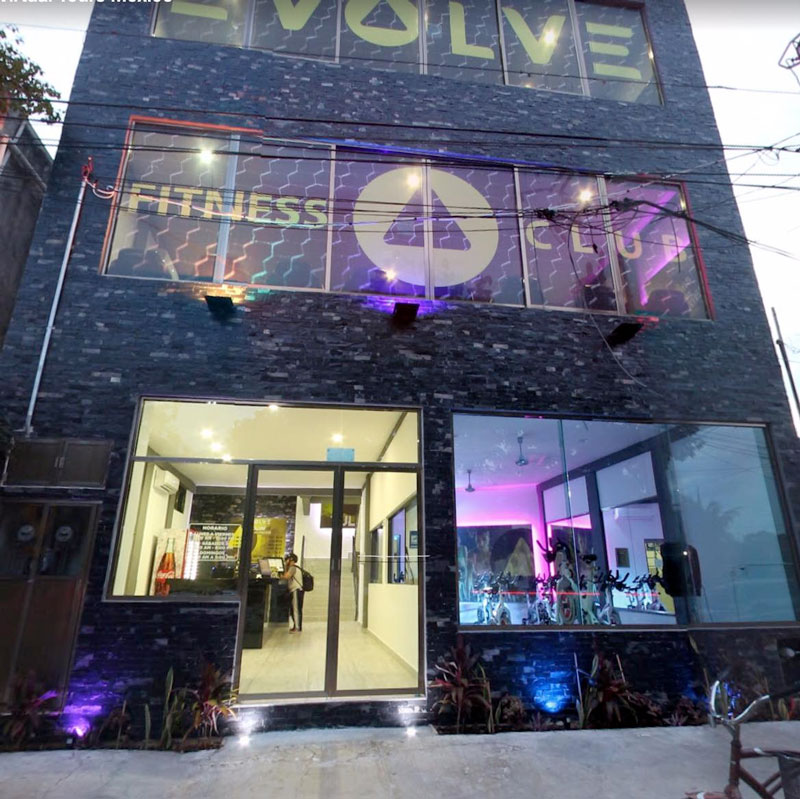 Evolve Fitness Center

Evolve is one of the most popular gyms in the Riviera Maya, with locations in Playa del Carmen, Cancun, and of course, Tulum. Not only do they have all the state of the art gym equipment any fitness buff would need, they also specialise in group classes. Each day, Evolve puts on a wide variety of group workout classes, including spinning, TRX and total body workouts. Whether you're a seasoned bodybuilder or just starting out on your fitness journey, the knowledgable staff and personal trainers at Evolve are there to help you reach your fitness goals.


If you're looking to settle down in Tulum, let us help you find your perfect gym and your perfect home. Please don't hesitate to contact us at The Agency RM with your real estate needs.