An Exciting New Development:
The Tulum Country Club by Bahia Principe Residents
There's a brand new development that has been built halfway between Playa del Carmen and Tulum, just a short 70-minute drive from Cancun Airport. The Tulum Country Club by Bahia Principe Residents is an impressive 741-acre residential estate that brings residential luxury and resort living together in one seamless package. Nestled along the stunning Caribbean coastline and surrounded by the lush Mayan jungle, the Tulum Country Club is the epitome of elegant living in Mexico.

Built by Bahia Principe Residents, this modern estate offers multiple real estate options, including villas, apartments and lofts. Depending on your residential needs and personal tastes, you can choose from homes with 1, 2, 3 or 4 bedrooms that are located poolside, next to natural cenotes or surrounded by tropical jungle. Whether you're wanting to buy to rent, choose your next family home, retire to the Riviera Maya or purchase the ideal holiday home, the Tulum Country Club has something for everyone.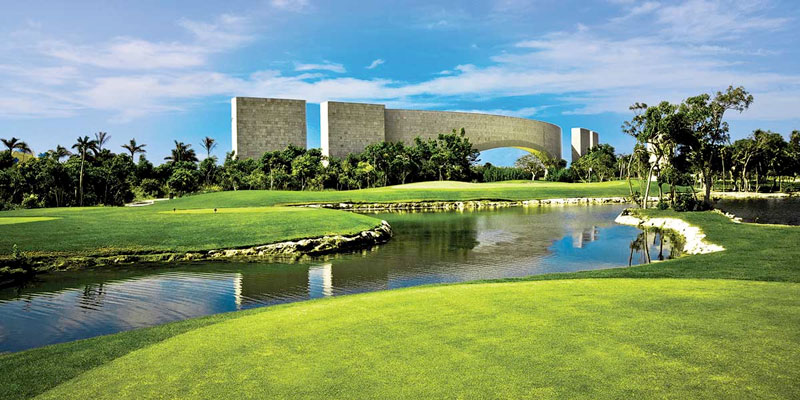 Amenities
Bahia Principe Residents' goal was to make the Tulum Country Club more than just a residential development. They wanted to make it an unforgettable experience that encompasses all the amenities and creature comforts someone could need.

The impressive Tulum Country Club is packed full of state of the art amenities and leisure activities for owners and renters alike. Home to one of the top golf courses in Mexico, residents of the Tulum country club can spend their afternoons playing a round on the PGA Riviera Maya golf course. With a grand total of 27 holes spread out over two courses, this beautiful course winds its way through 220 acres of jungle, cenotes and lakes.

Refreshing swimming pools, cenotes, bike trails and lush greenery also call this new development home, so there's plenty to keep you or your renters happy while inside the estate. The close proximity to Tulum's archaeological ruins, Playa del Carmen and world-famous white-sand beaches also make the Tulum Country Club a fantastic base to explore all that the Riviera Maya has to offer.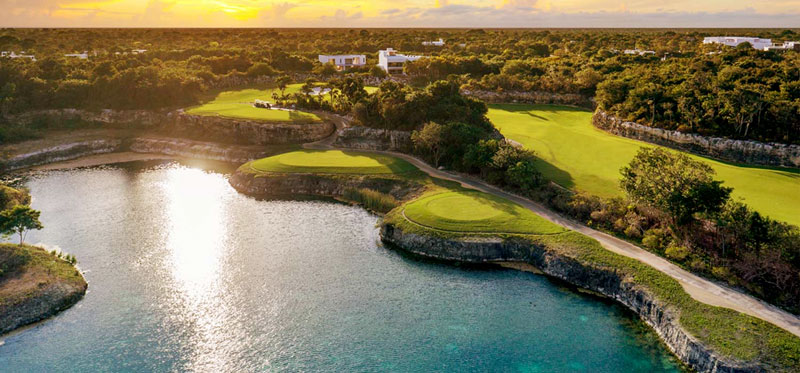 Financing
Bahia Principe Residents are making purchasing real estate in this new development even easier, thanks to their personalised, private financing with competitive interest rates in both pesos and dollars. They are offering reservation fees for these new, luxury properties starting as low as 5,000 USD and loans from 15%.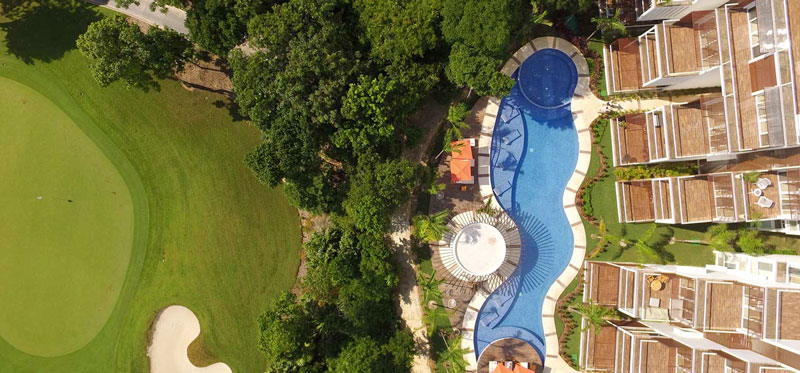 Vacation Rental
The Tulum Country Club also specialise in the rental of units within the Bahia Principe Residences. They manage the vetting and rental process, so you can avoid all of the admin stress that comes with vacation rentals. So, if you're looking to purchase a property to rent out for vacation rental, this could be a fantastic opportunity for you to maximise your ROI.

Thanks to the fantastic amenities and the state of the art security at the Tulum Country club, you can rest assured that not only your renters will be taken care of, but that your property and investment will be too.
If you're looking to purchase a property in the Tulum Country Club by Bahia Principe Residents, please don't hesitate to contact us at The Agency RM for more information.