Tulum: The IT place for tourists and investors
Tulum was once a small backpackers haven, but as the world found out about its pristine white sand beaches, turquoise waters and spectacular natural beauty, Tulum has quickly become one of the top travel destinations in the world. You can't open Instagram or a travel magazine without seeing a beautiful influencer in Tulum, sipping an iced latte in a boho-chic cafe on the beach or diving into a deep blue cenote. After reading this article, you'll know exactly why Tulum has quickly become the "it" place for both tourists and real estate investors.
Tulum's natural wonders
The impressive beaches aren't the only natural wonder that Tulum has to offer. This picturesque town is also dotted with magical cenotes. These freshwater sinkholes are a natural phenomenon that has only occurred in the Yucatan Peninsula, and Tulum has a hearty share of them. From the fascinating deep, dark caverns of Dos Ojos, to the bright and dreamy jungle location of Gran Cenote, there's a cenote for everyone.

Tulum is also home to Kaan Luum, a turquoise lagoon that reaches an impressive 82m in the centre and just waist height around the edge. This is the perfect spot to relax, connect with nature and maybe even explore on a kayak.

Possibly one of the most famous natural wonders of Tulum is the breathtaking Sian Ka'an biosphere reserve. Not only is Sian Ka'an the largest protected area in the Mexican Caribbean, it's home to some of the richest flora and fauna in Mexico. It's one of the best places to relax and disconnect from day to day life.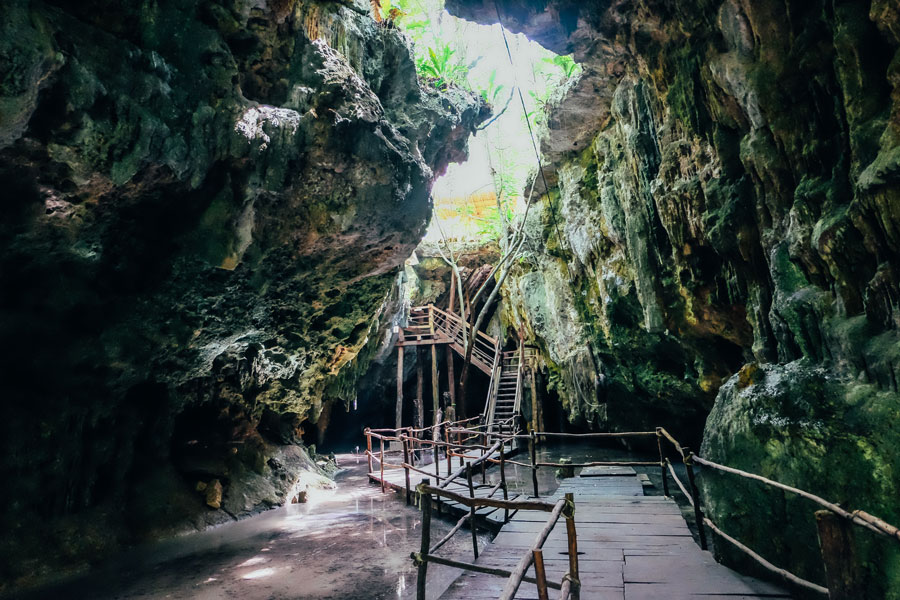 Health and wellness in Tulum

Tulum is known for its Eco-tourism and green way of living. That's why it's also one of the best places to enjoy a health and wellness retreat. From yoga, guided meditation and manifestation to shaman ceremonies and temazcals, Tulum is the best place to reconnect with nature and yourself. People come from all over the world to attend retreats and visit the 5-star spas and wellness centres in this small town.
Tulum's restaurants and nightlife

Although Tulum is famous for its health and wellness, when the sun goes down, the town transforms into an exciting cosmopolitan town. Both downtown Tulum and the Hotel Zone are filled with world-class restaurants and bars, with cuisine from across the globe, that can cater to every taste and budget. From plant-based tacos and buddha bowls to Wagyu steaks and caviar, there's something for every occasion. One of the most amazing things about Tulum is that each restaurant is decorated with a unique and beautiful boho-chic style, in keeping with the natural surroundings.

Tulum has also been home to some of the largest parties and festivals in the world, such as Maya Warrior, Zamna, Papaya Playa's Full Moon Party and Boiler Room. The spectacular array of bars also feature world-famous DJs, so you can sip on the finest exotic cocktails while listening to names like; Black Coffee, Afterlife Tale of us, Paul Kalkbrenner and etcetera.

Thanks to these amazing natural wonders and attractions, Tulum's tourism and real estate market are booming. Land is being snapped up by developers and ROI are growing steadily. We predict that in the next few years, the growing popularity of Tulum will dramatically increase real estate prices, so now is the time to get in and grow with this amazing town.

If you need have any questions or are ready to purchase your dream property in Tulum, please don't hesitate to contact us at The Agency RM.