Where to Celebrate New Year 2023 in Playa del Carmen
With 2022 finally coming to a close, people are now wondering where they can go to ring in 2023 and celebrate New Year's Eve. Whether you're looking for glitz and glam, a quiet dinner with friends or a huge party, we've got you covered with the top places to Celebrate this New Year in Playa del Carmen.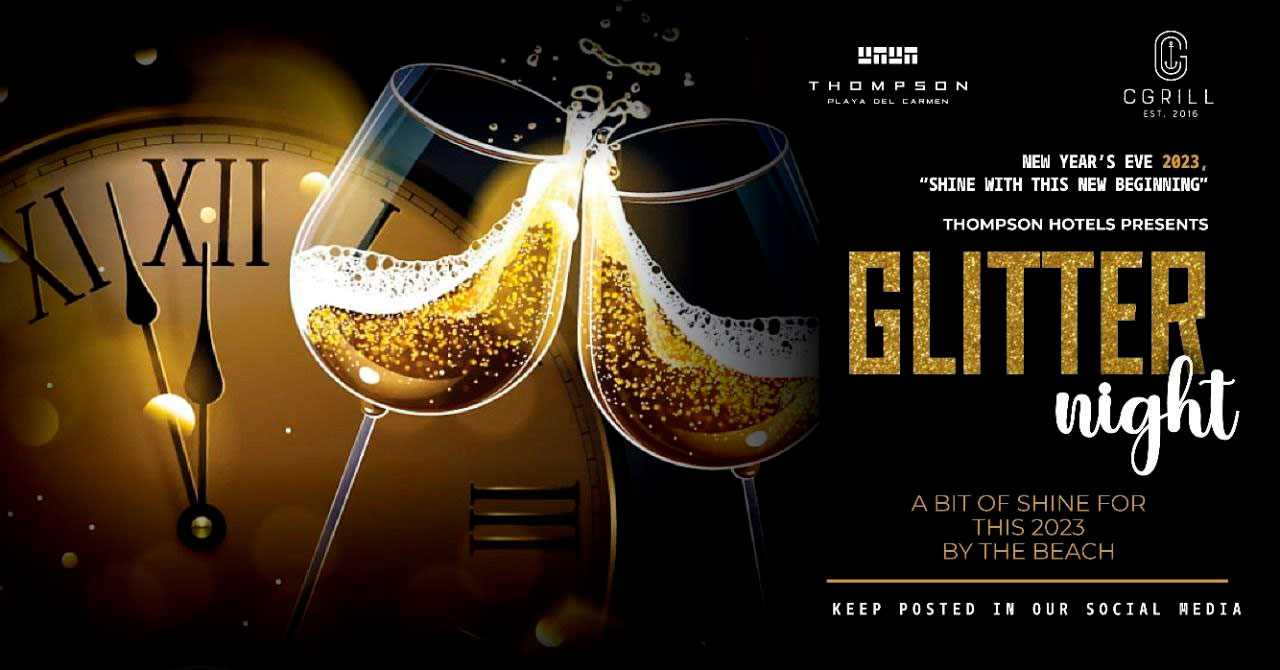 Glitter Party at C-Grill, Thompson
$4,500 pesos

Nothing says New Year's in Playa del Carmen like welcoming 2023 with your toes in the sand, overlooking the Caribbean Sea. The beautiful restaurant C-Grill is putting on a Glitter Party with an extravagant 5-course meal. They will have entertainment all night long, including the international band Ram Bass, and an incredible performance by the salsa community Let's Dance Mexico. Plus, every couple will receive a free bottle of wine to enjoy during dinner and a glass of bubbly for the countdown.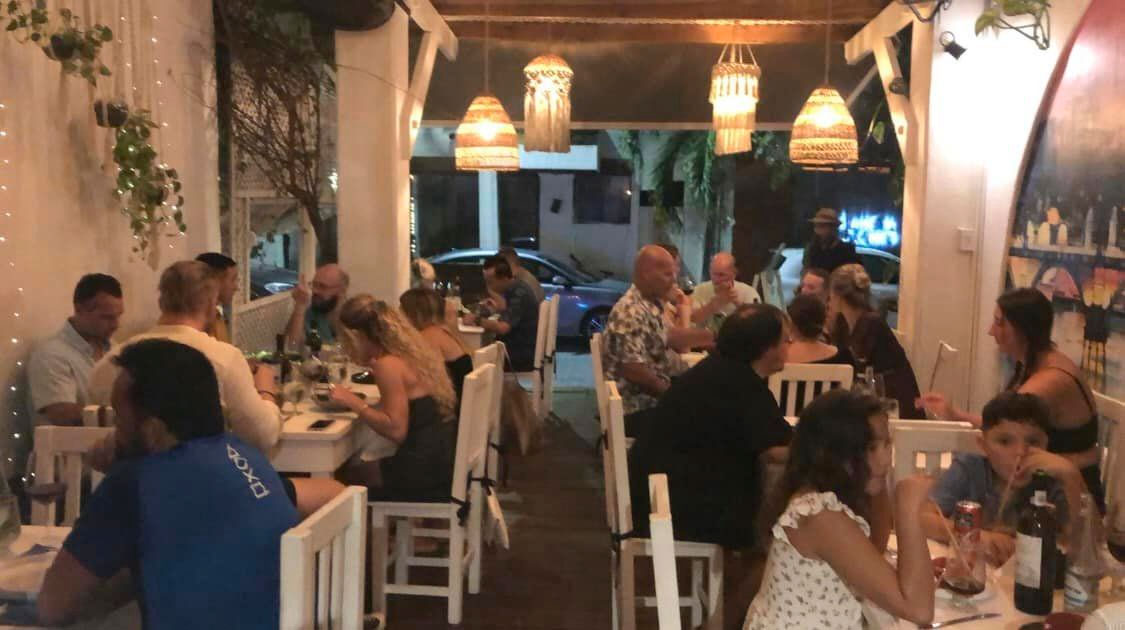 New Year's Eve at Dolce Salato
$1,500 pesos

If you're looking for an intimate and decadent meal for your New Year's Eve celebration this year, Dolce Salato has got you covered. This boutique Italian restaurant will be serving some of the finest Italian fusion dishes this year and offers this unique New Year's menu with and without wine pairing. A live band will serenade you right up until the 2023 countdown, and Dolce Salato provides all their guests with a New Year's package, complete with hats, sparklers, a glass of bubbly and whistles to ring in 2023.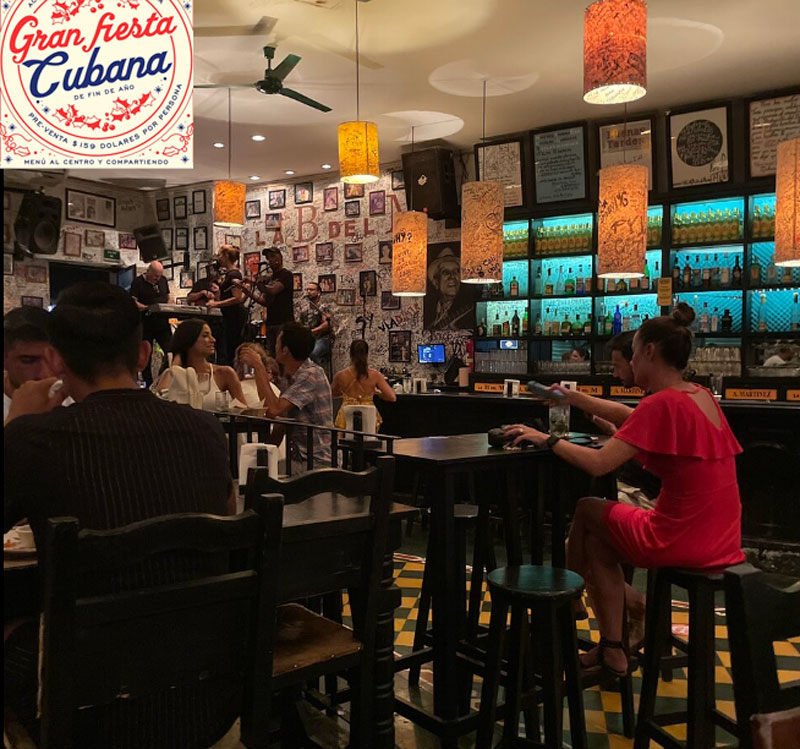 Gran Fiesta Cubana at La Bodeguita del Medio
$159 USD

If dancing until the ball drops is your idea of the perfect New Year's Eve party, then look no further than the Gran Fiesta at La Bodeguita del Medio. You can pick from multiple dishes on their 4-course menu, and the price also includes their famous New Year's Eve package (complete with bubbly and grapes), a bottle of alcohol of your choosing, and two non-alcoholic drinks per person. Their live salsa band will also be playing all night long, so you can welcome 2023 in style at La Bodeguita del Medio.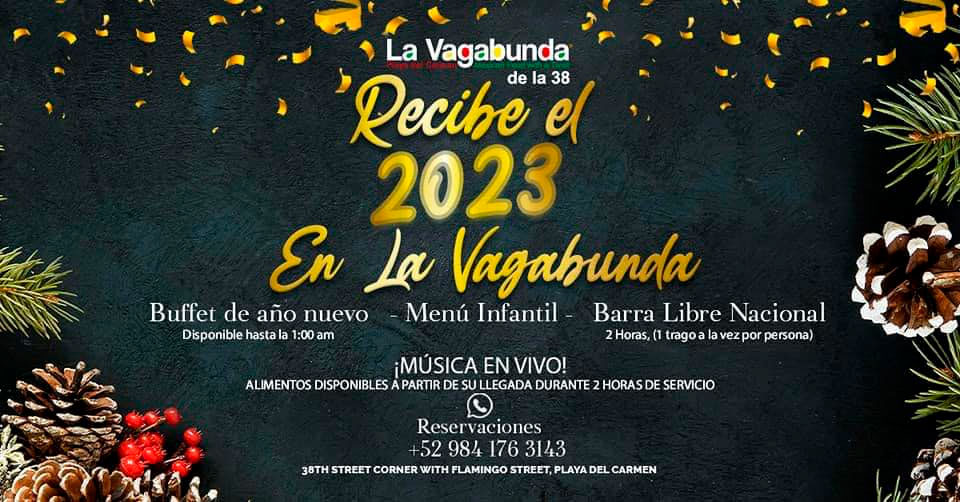 New Year's at La Vagabunda 38
$1,299 pesos

If you're looking for a New Year's Eve party in Playa with all the glitz but a smaller price tag, then La Vagabunda 38's New Year's party is a great choice. They are offering one of the biggest New Year's buffets you'll have seen in your life. You can expect a seafood station, salad bar, dessert station, and main dishes such as coconut fish fillet, Spanish paella, cranberry pork loin, and beef barbacoa. Plus, La Vagabunda will have a live band that's sure to bring the party when it comes time to count down to 2023.