Where to find the best Chile en Nogada in Playa del Carmen
September is an exciting month in Mexico as it's the time of year the entire country comes together to celebrate Mexican Independence Day. Along with this day comes a whole host of traditional food and drink, one of the most famous and unusual is the Chile en Nogada. This patriotic red, white and green dish is eaten all over Mexico, and has such a unique story. Let's dive into the history of the Chile en Nogada and find out where you can try this delicious dish in Playa del Carmen.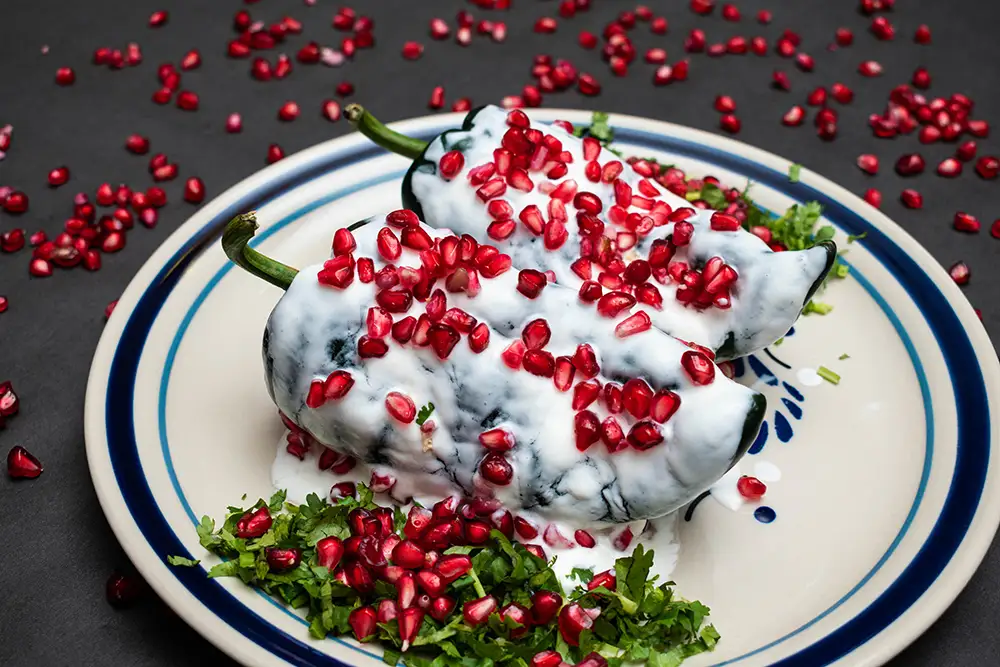 What is Chile en Nogada?
Chiles en Nogada is a green Poblano chile, stuffed with a special hash of meat and dried fruits, topped with a creamy white walnut sauce and then sprinkled with bright red pomegranate seeds. The result is a sweet, savoury, smooth, crunchy, multi sensory dish that is sure to excite those taste buds.

The History of Chile en Nogada

No Mexican dish has a story quite like Chiles en Nogada. This dish originates from Puebla, in the north of Mexico, and was originally created and enjoyed by Catholic nuns! It is said that the nuns of Puebla were to host Agustín de Iturbide, the future emperor, after he signed the Treaty of Córdoba and travelled to the city. The nuns wanted to create something impressive, so they collected all of the seasonal fruits, vegetables and nuts they could find and made this unique dish. The future emperor was said to have adored the dish, and so it became a staple tradition for this time of year. Where to eat delicious Chiles en Nogada in Playa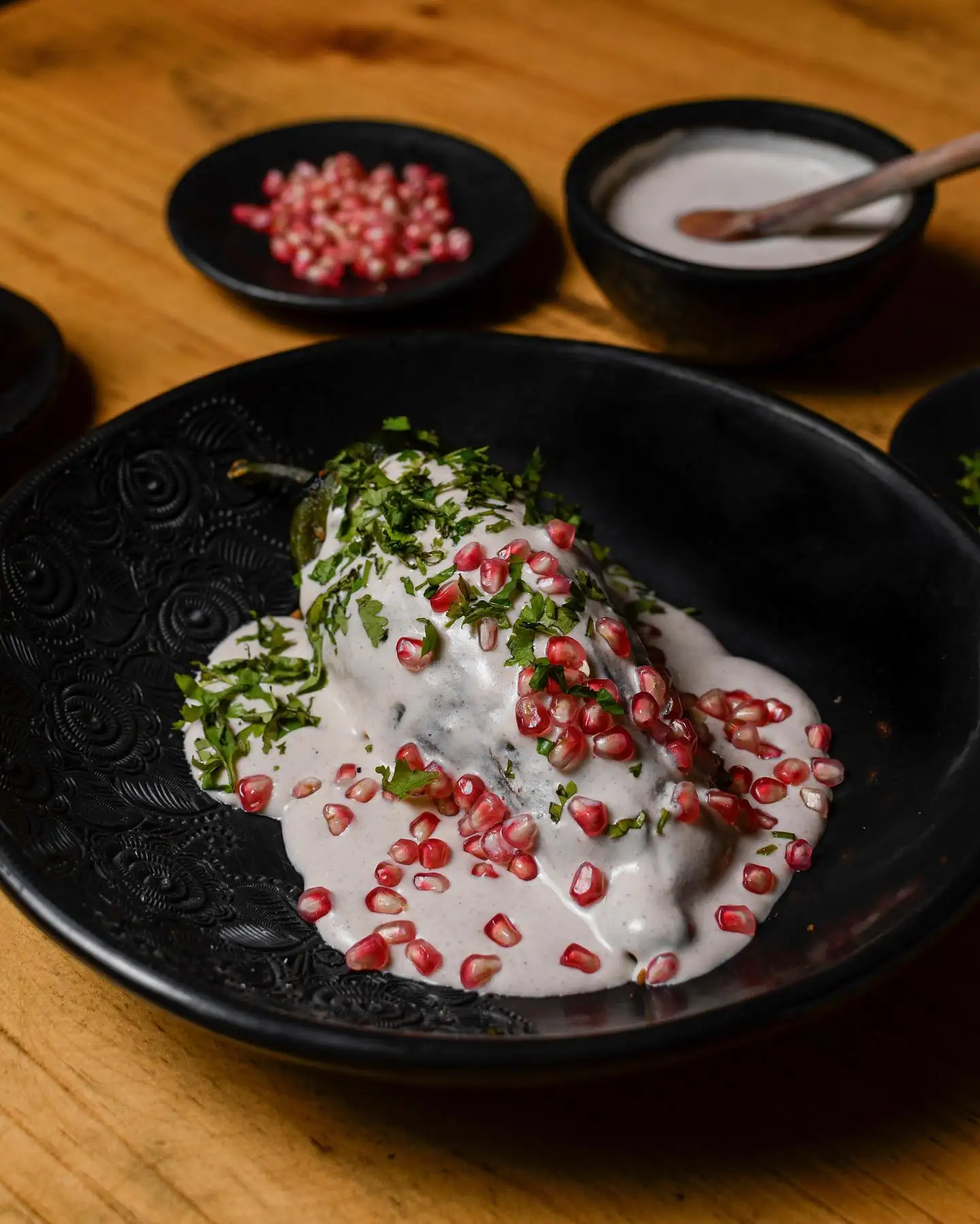 Pik Nik
If you're looking for a traditional, no frills Chile en Nogada that packs all the usual flavours into one unique bite, Pik Nik is the place for you. This quaint local restaurant are famous for their affordable lunch specials and Mexican combos, but in September, they switch up their menu to include Chiles en Nogada.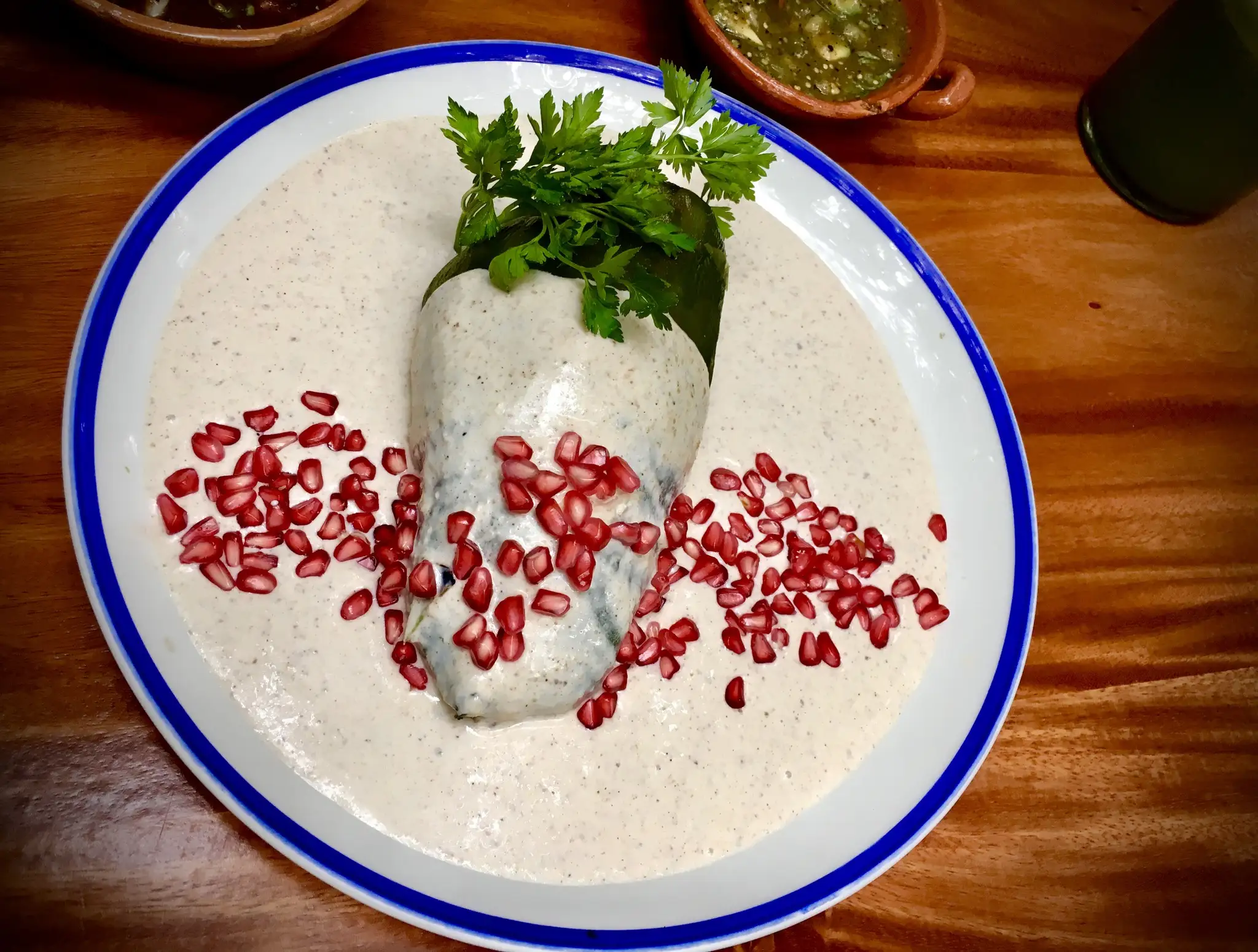 La Cueva del Chango
Voted as Playa's favourite Chile en Nogada many years in a row, La Cueva del Change is a great place to sample this infamous dish. This year, they are offering traditional, vegetarian or vegan Chiles en Nogada, and even have a wine pairing of Xolo wines on offer too.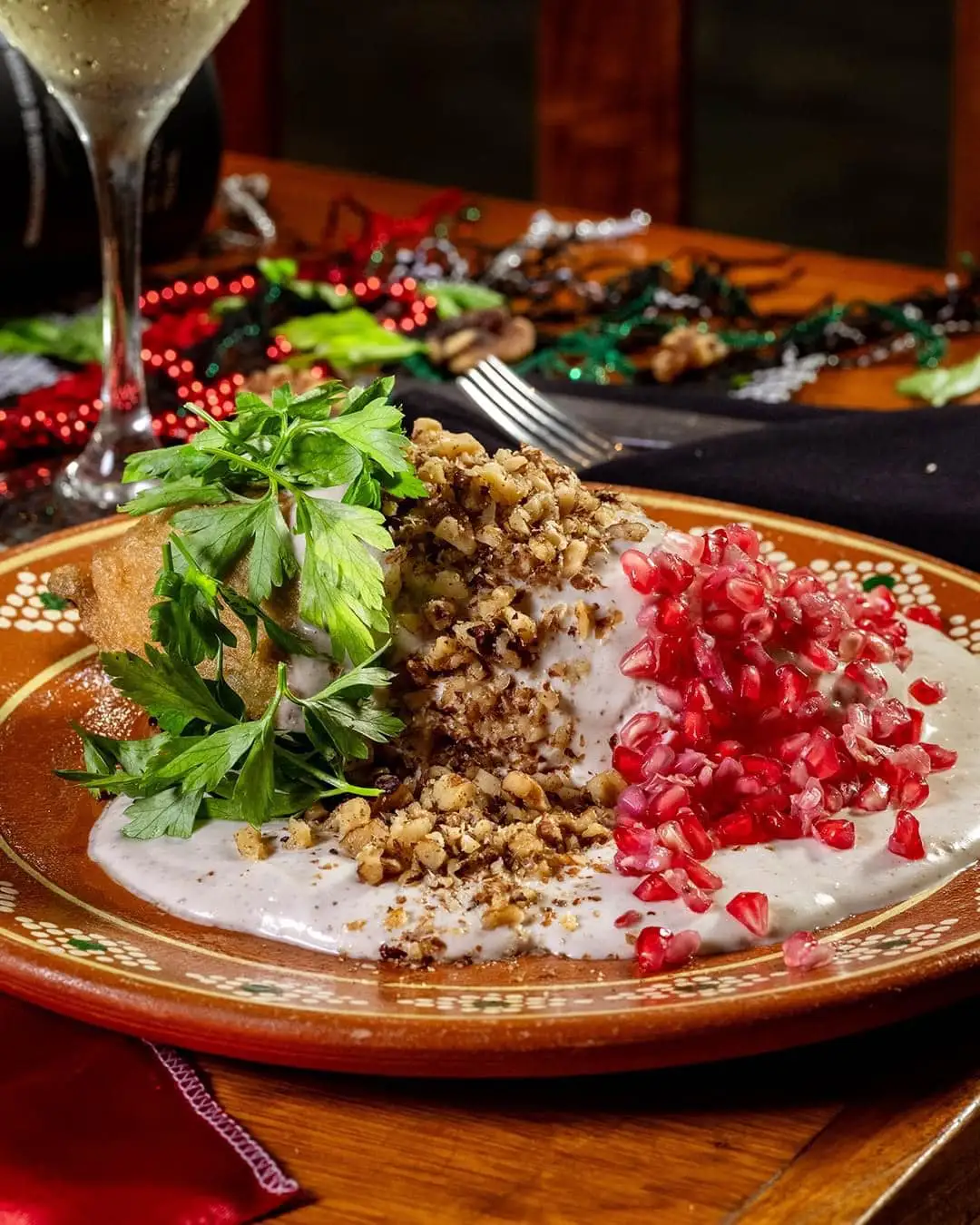 La Perla Pixan
For an elevated dining experience, we suggest trying the gourmet Chile en Nogada of La Perla Pixan. Not only is this stunning restaurant the perfect place to soak up some Mexican culture, but they also specialise in Mezcal, the ideal accompaniment for the traditional Chile en Nogada.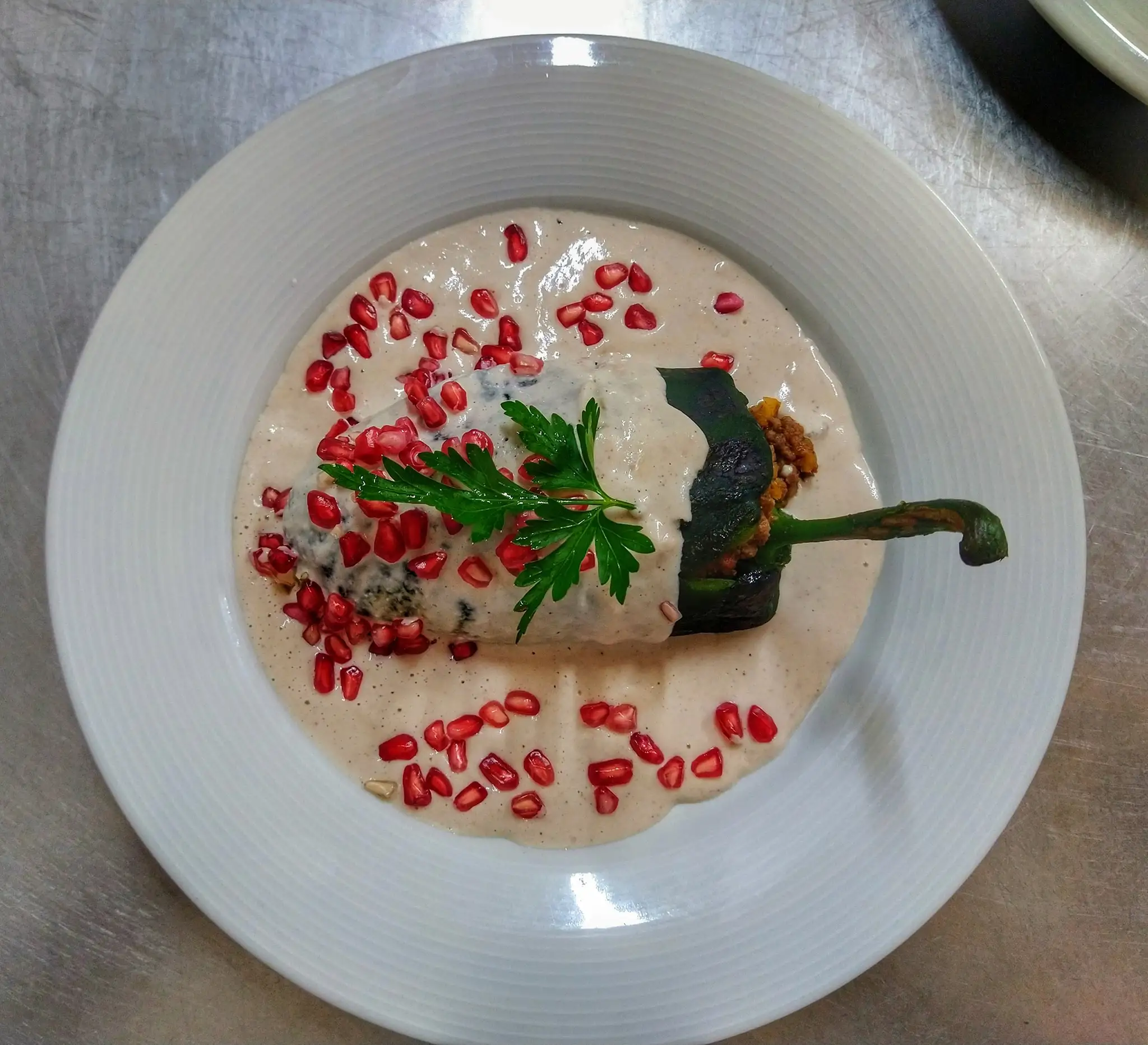 La Ceiba
A local favourite, La Ceiba restaurant is attached to the organic market DAC. Their Chile en Nogada is made with only the freshest organic fruits and vegetables, making those traditional flavours truly pop, as they would have done in Puebla.
THE AGENCY MAGAZINE
Perspectives on life and luxury
Summer Issue Out Now!