BACALAR
The sheer beauty of Bacalar lagoon is undeniable. crystal clear water, shimmering in 7 different shades of blue stretch out as far as the eye can see, while lush jungle and palm trees line the shore. Bacalar offers unending water sport options, plenty of peace and quiet and views unparalleled in the Riviera Maya. It's not hard to see why this stunning town has been deemed a "Pueblo Magico", one of only 111 in Mexico.

Over the last few years, tourists have been flocking to the 7 colour lagoon to enjoy nature, providing the town with the funds needed to build up its town centre. Bacalar now has lots of hip bars, a vast array of restaurants, many quaint shops and a variety of beautiful boutique hotels.

Due to a recent tourist and development plan implemented by the government, Bacalar is set to have a huge real estate boom. Millions of dollars have gone into expanding roads, the general infrastructure of the town and renewable energy systems, but Bacalar is still largely underdeveloped. This means that there's plenty of lakefront land waiting for savvy real estate investors to snap it up.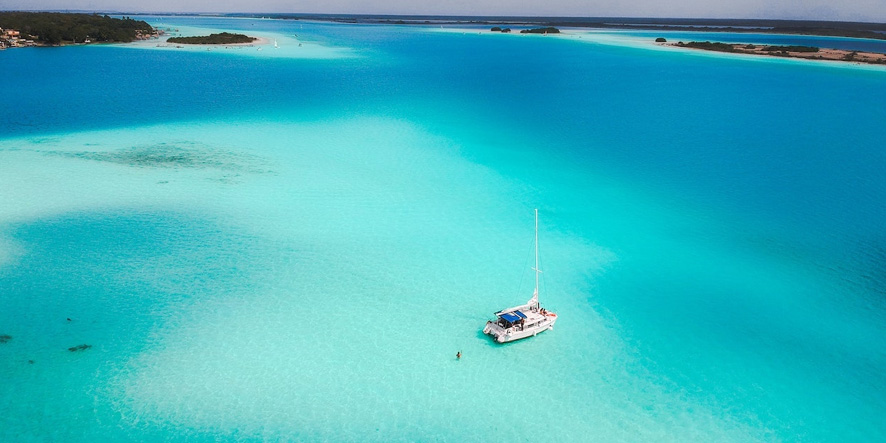 Those who have the foresight when it comes to real estate have been purchasing land parcels over the last few years, but there are now many more investment opportunities available.

Bacalar is truly the next 'big thing' when it comes to real estate in the Riviera Maya, so now is the perfect time to look into buying your future residence, vacation home or new business venture.

For the latest offers and information on real estate in Bacalar, don't hesitate to contact The Agency Riviera Maya. We specialise in homes to buy in Bacalar, condos for sale in Bacalar and new developments in Bacalar.