PUERTO AVENTURAS
Puerto Aventuras is a stunning gated community built around the biggest marina in the Rivera Maya. The laid back lifestyle, picturesque ocean views and quiet surroundings make this one of the most relaxing places to live along the coast. You can bike, golf cart or simply stroll around Puerto Aventuras, giving it that true small-town feel. Thanks to the close-knit community of expatriates in Puerto Aventuras, it's also one of the safest places to raise a family, retire in paradise or even start a small business.

However, this marina town also has a more active side. The commercial centre is full of locally owned stores and bustling restaurants and bars, all offering spectacular views over the water. If you're into boating, you can rent a slip for your yacht just steps away from your home or set out on a boat trip with one of the many tour operators in town. If golf is more your scene, Puerto Aventuras boasts one of the best and biggest greens in the area.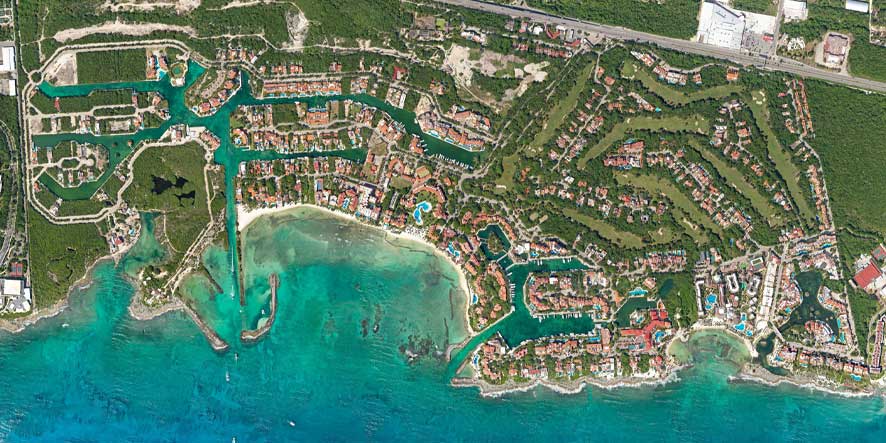 The close proximity to Playa del Carmen, the family safe environment, the international schools and the amazing marina make Puerto Aventuras a very exciting place for real estate investment. If you're looking for your forever home, a place to rent to boat loving tourists or a quaint vacation home, Puerto Aventuras is a fantastic option.

If you're ready to make the leap, or if you need some more information before investing, feel free to contact us at The Agency RM. We specialise in condos for sale in Puerto Aventuras, homes for sale in Puerto Aventuras and new developments in Puerto Aventuras.