PLAYA DEL CARMEN
The bustling town of Playa del Carmen Mexico is real estate investment gold right now. Located just a 45-minute drive from Cancun International Airport, this once fishing village is now a cosmopolitan hub, filled with people from all over the world. Thanks to its white-sand beaches, glistening turquoise waters, magical Mayan cenotes and incredible nightlife, Playa del Carmen has quickly become one of the top destinations in the world. In just one month alone, this vibrant town attracted over 1 million visitors, from the USA, Canada, UK, Argentina, Mexico and Europe.

Playa del Carmen is a melting pot of cultures from all over the world and boasts one of the most varied communities of expatriates in Mexico. This multicultural town truly has something for everyone. From the famous and newly renovated 5th avenue, with its fantastic array of shops and restaurants, to the world-class golf courses and stunning Mayan jungle surroundings, Playa del Carmen is the perfect mix of home-comforts and exotic beauty.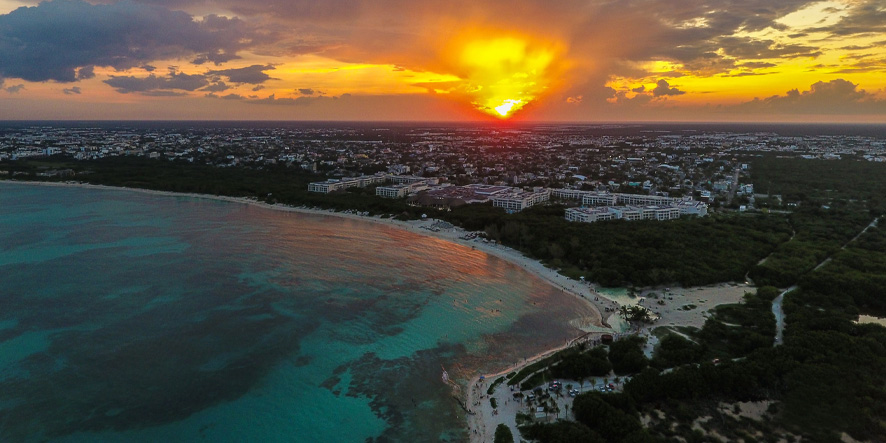 The continued year on year growth has made Playa del Carmen a hot-spot for savvy real estate investment. Whether you're looking for a family residence, an investment property or a vacation home, the low cost of living and booming market make this the perfect place to buy.

If you're ready to buy or simply want to know more, don't hesitate to contact The Agency Riviera Maya. We specialise in homes for sale in Playa del Carmen, Condos for sale in Playa del Carmen and real estate opportunities in the Riviera Maya.